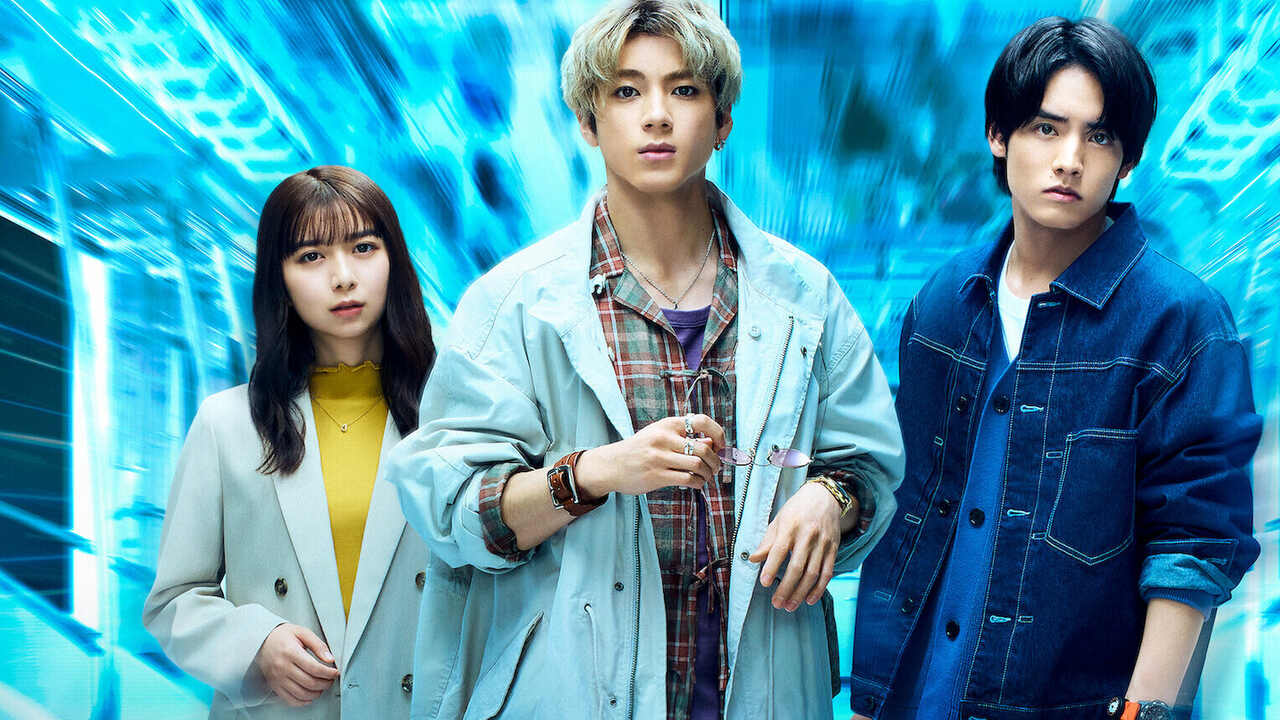 In the ever-expanding galaxy of Netflix offerings, "Pending Train" emerges as a celestial anomaly, a mesmerizing Japanese sci-fi drama that propels viewers on a thrilling odyssey through time and despair. Buckle up, because this train doesn't just take you for a ride – it catapults you into a future that is as mysterious as it is apocalyptic.

Imagine this: you board a train, a mundane act that quickly spirals into a heart-pounding enigma. The world outside dissolves into chaos, and you're left hurtling through a realm where the past is but a whisper and the future, a tumultuous echo. As the characters grapple with their bewildering circumstances, the narrative transforms into a cosmic tapestry of survival and intrigue. "Pending Train" isn't just a drama; it's a swirling vortex of emotions and suspense that hooks you from the first frame.

Leading this spectral expedition is the charismatic Kayashima Naoya, a hairdresser who proves that cutting hair isn't the only art form he excels in. Naoya navigates the turbulent terrain of this post-apocalyptic world with a resilience that's as sharp as his scissors. His struggles mirror our own human desire to adapt, connect, and, ultimately, endure. It's refreshing to see a character so far removed from the conventional hero archetype, a testament to the series' commitment to diversity in its characters.

Casting a diverse ensemble, "Pending Train" crafts a symphony of personalities that harmonize beautifully, each note resonating with depth and nuance. The character development is a work of art, with each passenger's past interwoven into the present like delicate threads, forming a rich tapestry of human experience. From a retired astronaut grappling with obsolescence to a young artist finding inspiration amidst desolation, every passenger's journey is a vivid brushstroke on the canvas of this narrative.

The series' visual effects and cinematography deserve a standing ovation. The barren landscapes, crumbling cities, and ethereal train interiors are nothing short of mesmerizing. Each frame is a masterpiece, a testament to the artistry that elevates this show beyond its peers. As the train hurtles through time, the seamless blend of practical effects and digital wizardry creates a visual symphony that's as captivating as it is haunting.

While "Pending Train" rides the tracks of suspense and action, it also knows how to pull the brakes and shift into the realm of intimate drama. The raw emotions that surface as characters face their fears, confront their pasts, and forge unlikely alliances add layers of complexity to the narrative. It's not just about the thrill of survival; it's about the emotional survival that takes place within the hearts of these passengers.

However, no train journey is without its occasional bumps and detours. "Pending Train" takes a bold stance with its non-linear storytelling, which, admittedly, can be a tad disorienting at first. The slow-paced opening episodes may leave some passengers yearning for quicker acceleration. Yet, like a locomotive building steam, the series gains momentum, making the early confusion a mere hiccup in the grand scheme of its storytelling symphony.

As the final credits roll, "Pending Train" delivers a finale that ties up loose ends, leaving a sense of closure that's as satisfying as a well-deserved destination reached. It's a testament to the series' commitment to delivering a complete and fulfilling journey for its characters and its audience.

In the constellation of sci-fi dramas, "Pending Train" shines as a celestial wonder, a beacon of originality and creativity that beckons you to board its enigmatic cars. From its diverse characters to its spellbinding visuals, this series takes you on a ride that transcends time and space, a ride that resonates long after you've disembarked. All aboard the "Pending Train" – your ticket to a breathtaking, otherworldly adventure awaits.

Final Score – [8/10]
Reviewed by - Anjali Sharma
Follow @AnjaliS54769166 on Twitter
Publisher at Midgard Times