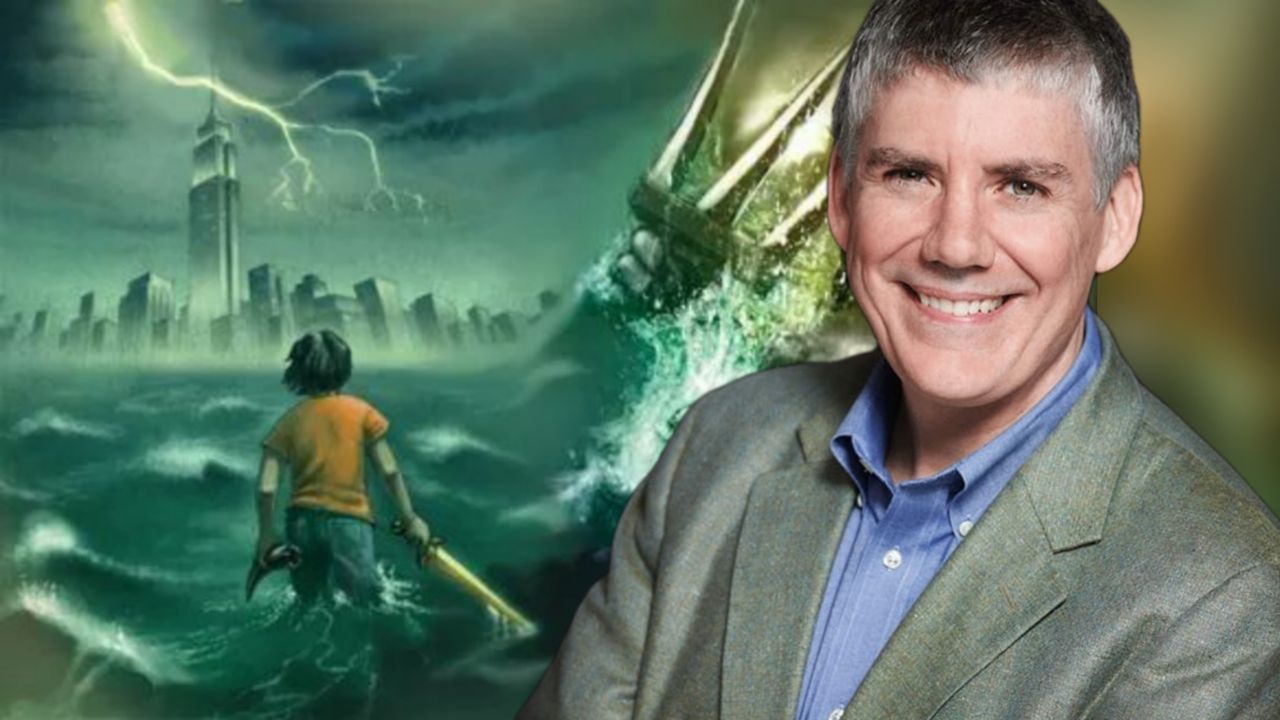 Author of the 'Percy Jackson and the Olympians' novels, Rick Riordan, who is also executive producing the series, has confirmed that the lead trio cast of the series (Percy, Grover, and Annabeth) is likely to be revealed in a couple of weeks, which means this month.

On his blog, Rick wrote, "Just a guess, I would say we are at least a couple more weeks away from being able to announce anything, and when we do announce the three main leads, we will probably announce them all at once (but that is JUST my personal guess)."

'Percy Jackson and the Olympians' TV Series, whose first season will be based on The Lightning Thief novel, will begin filming on June 1 in Vancouver, Canada.

Rick also wrote, "I think we are very close to having our primary trio of Percy, Grover, and Annabeth, but I can't announce anything until we have all the necessary approvals, deals are closed, etc. However long you think this process should take, it takes even longer than that. Be patient! Please don't pester Ashlee or Becky on social media. Ashlee doesn't know any more than you do, and Becky can't say anything more than I can. As soon as we can say anything, we will, but asking for news more often will not make the news magically appear more quickly."

Rick confirmed that the casting for other characters from the first novel has begun. "We have begun the process of looking for our other actors. You know the ones: Sally, Mr. D., Chiron, Luke, Clarisse, Gabe, Mrs. Dodds, etc. It's all the characters from the novel The Lightning Thief. This search is in its early stages. We have sent out "sides" (script sections to read) to the agencies for some candidates to consider, but I haven't seen any casting tapes yet, nor is there any sort of definitive list of possibilities," wrote Rick.

Rick also confirmed that the scripts for the first four episodes are almost done, and they are working hard on the remaining four of season one. On April 1, Rick and the team had a video conference with Disney Studios to show concept art: the monsters, the world environments, etc., and they were very pleased.

Previously, we exclusively revealed the directors involved in the first season. Anders Engstrom and Jet Wilkinson joined James Bobin, who is directing the pilot of the series. We also reported that casting for the trio is complete, but since we didn't have any names, we tagged it as a rumor.

Earlier last week, actor Sunny Suljic posted a story on his Instagram, whose screenshots went viral on social media. It seemed to be a side script from the series, which is generally given to the actors picked up for the audition. Several fan accounts on Twitter guessed that he might have been cast for Luke, but there was no confirmation from any of our sources.

Source: Rick Riordan