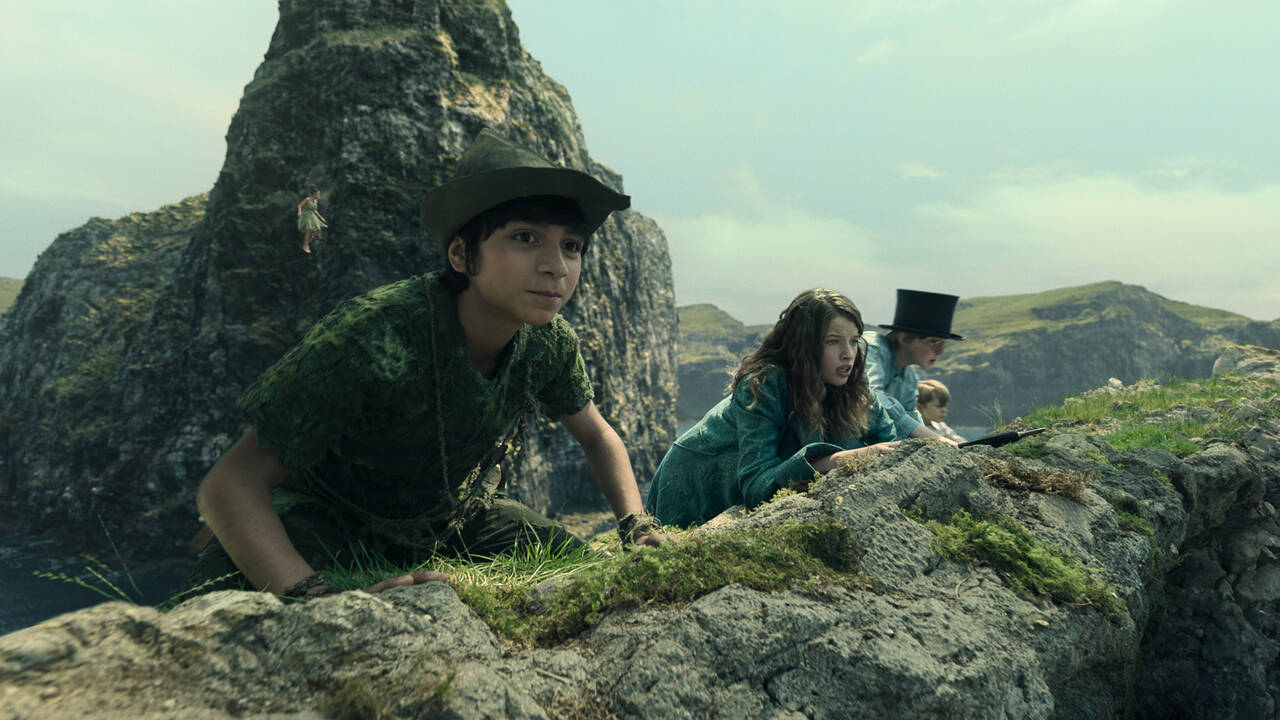 "Peter Pan & Wendy," directed by David Lowery, is a film that captures the magic of childhood and the fear of growing up. It's a live-action adaptation of Disney's classic 1953 animated film, but it's also a fresh take on the story, adding depth and nuance that will make you feel like you're experiencing it for the first time.

The film follows the story of Wendy Darling, a young girl who is afraid to leave her childhood home behind. Wendy meets Peter Pan, a boy who refuses to grow up, and they journey together to the magical world of Neverland. Alongside Wendy's brothers and a tiny fairy named Tinker Bell, Wendy encounters an evil pirate captain, Captain Hook, and embarks on a dangerous adventure that will change her life forever.

Lowery's version of Peter Pan & Wendy takes the story to new depths, giving it a broodier and darker feel that strays from the classic tale's original lighthearted tone. It's refreshing to see a director take risks and try something different, adding an extra layer of emotional impact to the story that is truly profound.

One of the most striking differences between the original story and this adaptation is the depiction of Tiger Lily and her tribe. In the original animated film, they were portrayed as racist caricatures, but in this film, the Neverland tribe is based on real-life Native American culture. This change adds depth to the film's themes of identity and belonging, and it's a welcome improvement over the original.

This film is not perfect. The script fails to fully develop its characters and conflicts. Alexander Molony delivers a solid performance as Peter Pan, but the script does not fully flesh out the conflicts between Peter and Hook, leaving the story feeling shallow and lacking in a meaningful commentary. Similarly, Jude Law's Captain Hook is a half-hearted sympathetic antagonist who doesn't get a satisfying resolution in the narrative.

On top of that, the practical effects are hit-or-miss. The flight scenes, in particular, suffer from some awkward CGI that takes away from the magic of the story.

The film really falls short when it comes to the depiction of Neverland. You'd think a magical place like that would be filled with all sorts of amazing things to explore, but it feels cramped and limited. Sure, there are some stunning visuals of the place, but the way it's presented leaves much to be desired. I found myself wanting more, wanting to see more of the world that Peter and Wendy were exploring. Instead, it felt like we were stuck in one small corner of it, never really getting the full experience of what Neverland has to offer.

Still, as we bid adieu to Neverland, it's hard not to feel a sense of nostalgia. "Peter Pan & Wendy" may not be the most groundbreaking adaptation, but it definitely knows how to put a smile on your face. From the darker tones to the touching dynamics between the characters, the film exudes a certain charm that's hard to resist.

Whether you're a longtime fan or a curious newcomer, there's something in this movie that will tickle your fancy and leave you feeling warm inside. So, if you're looking for a bit of escapism and a reminder to never let go of your inner child, "Peter Pan & Wendy" is the perfect flick to indulge in.

Final Score- [5.5/10]
Reviewed by - Anjali Sharma
Follow @AnjaliS54769166 on Twitter
Publisher at Midgard Times