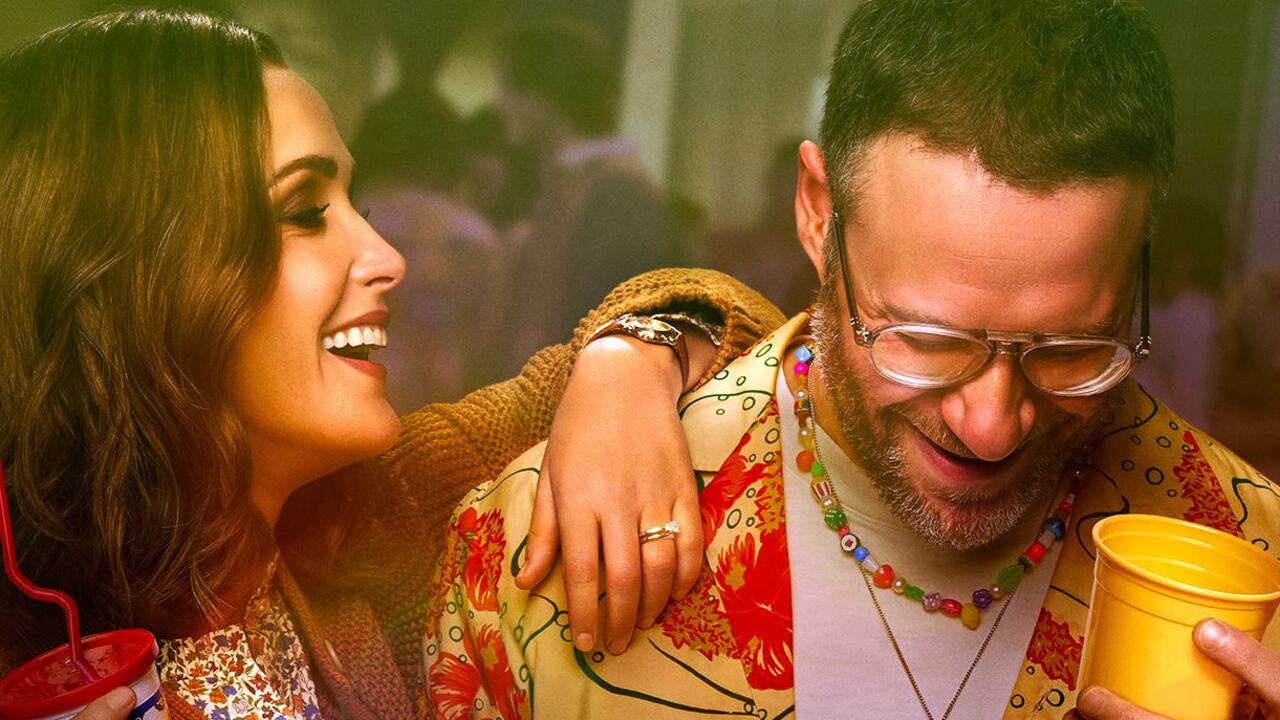 Platonic begins with Sylvia (played by Rose Byrne) in her home with her husband and three kids. It's their movie date night and they were supposed to come to a mutual decision about which film they're going to watch. Unfortunately, as all of them had different choices, they were not able to decide on a film. In the end, every kid was watching their choice of film on their respective iPads. This is what happens when all three kids are of different age groups and hence have different preferences.

Sylvia learns that her long-time friend Will is now divorced. He was his best friend but they grew apart due to the former's now ex-wife. Sylvia didn't like Audrey (the ex-wife) and upon sharing her opinions about the same, Will and Sylvia's bond ended. After learning about the divorce, she meets him in Starbucks. Seeing each other after 20 years was weird to both of them and that was evident from their conversation and body language. Nevertheless, they both chatted for a while and Will invited Sylvia to a party at his bar to which he didn't expect that she'll show up.

By the end of the first episode, Sylvia and Will come back on good terms and can be seen enjoying each other's company. In the same episode, we get introduced to a weird concept of "Cum switch" and "Fart switch" invented by Will which Sylvia tried not knowing that it was just a concept. In the second and third episodes, you get to see Will and Sylvia sharing many happy moments. They've become each other's comfortable space just like before. The third episode ends with Will singing the deal with Johnny 66.

Platonic has a pace that doesn't allow the audience to stay behind. The plot takes you with itself to everything Will and Sylvia's friendship is exploring. The best thing about this duo is that they bring out the best in each other. Whatever toxic things these both had collected in their life, with the entrance of a twenty-year-old friendship, they're able to load off that burden. For example, Sylvia finally realized in the third episode that she wants a career and doesn't want to shift to that shitty home (in the second episode). Will, on the other hand, can let go of Audrey (the second episode) and let a franchise sell their beer. Before meeting each other Will and Sylvia were a mess and now, they're like the buds of a flower who are realising their potential.

One of the funniest scenes in the show is when Will starts to drain the beer storage tanks just to show his disapproval of the merger with Johnny 66. While he was busy showing his childish tactics, the customer in the bar ignored him. Will brings in the comedy in the show while Sylvia is a responsible person.

I think a love story is on the cards for this duo. Supporting my belief, Sylvia has gradually started realizing her worth thanks to Will. The man on the other hand is growing because of her and she's also helping him go through what would have been a painful divorce. Also, there have been mentions of films like Harry Met Sally and debates about whether a guy and a girl can be friends. These all things are pointing towards a love story.

Rose Byrne as Sylvia and Seth Rogen will have come together with a very engaging series. Each episode has a duration of thirty minutes which serves as a bonus point for the series. On-the-point dialogues, no exaggerations, and limited duration of episodes together make Platonic a fun watch. Created by Francesca Delbanco and Nicholas Stoller, the show is a complete package. It is very well written and deserves to be watched.

Final Score – [7.5/10]
Reviewed by - Riya Singh
Follow @_riyasinghhh_ on Twitter
Publisher at Midgard Times