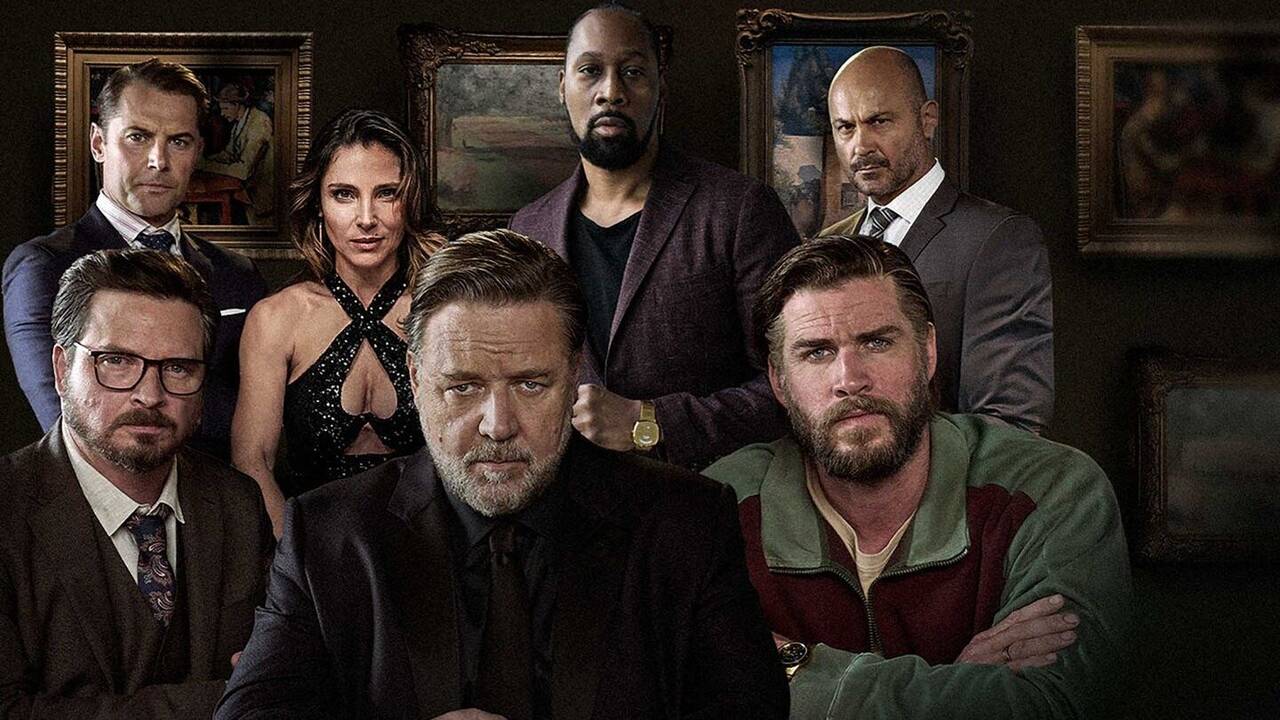 Russell Crowe's Poker Face is about the power of true friendship. It says that real friends will love you despite your flaws, and if they are as rich as the Crowe character here named Jake, they will also help you with your financial problems. Their friendship is established in the opening scene, where they are all young. After defeating a bully at poker, the friends take the money and jump into the waterfall. You might mine a metaphor here and say, "True friends dive into danger together." However, I was more concerned about the cash. If the money had been spoiled or torn by the water, their win would have turned futile.

But Poker Face is not the type of film where one should ask such questions. It may have deep thoughts, which it dispenses through Jake's voice-over. But Crowe, the director, has no time (or interest) to explore the meaning of true friendship or the bond between Jake and his friends. The characters exist for the sake of the plot, which merely wants to offer surface-level pleasure. Poker Face is a thriller. Period.

Who are these friends (not professionally, but psychologically)? Is there more to them than a one-word description (alcoholic, shady politician, author, and so on)? Never mind. All you need to know is that each friend is hiding something, though when you look back at the film, the secret really doesn't matter. Everything seems disposable, including this whole production.

The friends meet after a long time, have drinks, play poker, confess their secrets, and are interrupted by three burglars. This is what Poker Face really is: An home invasion movie. Although it takes a twisty route to reach its destination. A shaman is thrown in, truth serum is mentioned, cancer hangs in the air (or pancreas), and infidelity is brought up with a casual demeanor.

As a director, Crowe approaches the material with a single-minded pursuit of constantly shocking and surprising the audience. He withholds information only to disclose it in bits and pieces. As a result, you slowly get to know the intent of the plot and where it's headed. But that doesn't mean the journey is gripping or memorable enough. At times, Crowe overwhelms us by throwing a lot of images hurriedly in our direction. So you have Jake at an art gallery and doctor's office. Jake's close association with a shaman is conveyed through a series of unorganized images lacking harmonious rhythm. At one moment, the friends laugh and joke with drinks in their hands, and then immediately, we would see them seriously playing poker. I mentioned earlier that this is a home invasion movie, and three burglars are involved. That means you should expect violent scenes here. The problem is that Crowe is not so good at filming action sequences. A fight scene in a dark room is indiscernible. The sight of a body being crushed by a gate doesn't make us squirm in horror.

Thankfully, Crowe, the actor, somewhat saves this movie from Crowe, the director. His face has the right amount of pain and anguish, making him look like a person with wisdom. This is why you believe a random artist girl would pick him up for her project. Jake's poker face hides his vulnerability and helps him in deceiving others. He is undoubtedly a successful gambler.

Final Score- [6/10]
Reviewed by - Vikas Yadav
Follow @vikasonorous on Twitter
Publisher at Midgard Times