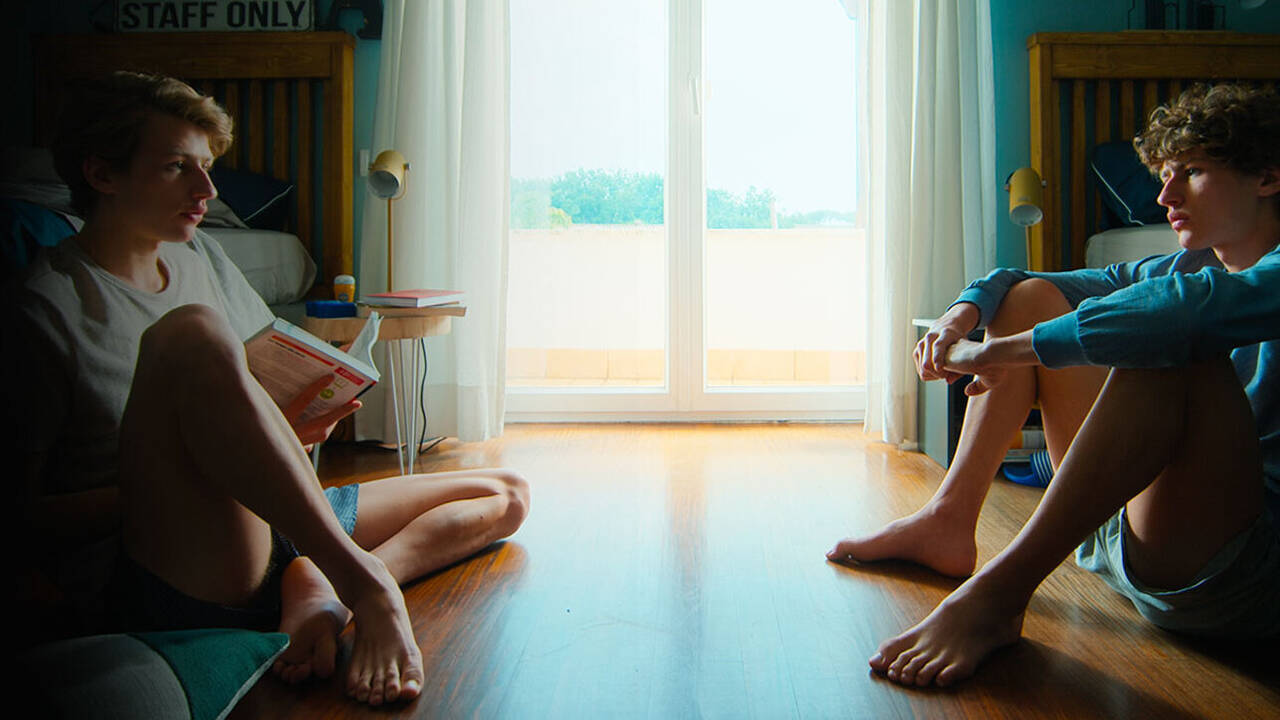 Prisma is a new Italian Prime Video series about two twin brothers - Marco and Andrea, who are facing many problems in their day-to-day life. While Andrea seems to be a really cool high school student, there's a different version of him when he's alone. Andrea likes to wear feminine clothes, has gender issues, and is not able to reveal his true self to the world. To find the little peace he can get, he has created a fake social media account on which he chats with Daniele, his classmate.

On the other hand, Marco is a complicated guy who can go to the lengths of punching his hands on a glass shelf. He has had a crush on Carola for two years but never dared to go and talk to her. Andrea finds a way so that his brother can be friends with her. Carola also doesn't have a simple life as she was Daniele's ex-girlfriend and still can't get over him. To make him jealous, Marco was just a tool to her.

Prisma has eight episodes which are each 40 to 50 minutes long. The concept of this series was quite simple, but the creators weren't able to wrap up the show in less duration, which makes it boring to watch the entire series. The show fails at capturing the attention of the audience despite having complex gender issues as one of the main subplots. It isn't as if the series gets deviated, it gets a bit too long, which fades away the intensity of the subplots.

Mattia Carrano has played the role of Andrea and Marco, the twin brothers. He is extremely successful in showing the powers both these characters carry with themselves and for that, he needs to be applauded. Talking about the other cast members, they were just okayish and didn't catch our eye in the first moment itself. However, each character was given its due time and story.

Having complex gender identity issues as a major part of the plot played well for the series. However, Marco's story was left a bit unclear. More weightage was given to Andrea's subplot, and that was justified because it surely was the best among the rest. The girls in the series: Nina, Carola, and Micol were just shown as side characters, however, they deserved a lot more. After the initial episodes, Prisma falls flat on its own concept.

At times, Andrea is contacting the LGBTQ+ helpline, and this was important so that the people who are facing similar problems can also come out. In my opinion, Prisma wasn't able to stand out from the rest, and despite having a good premise, it fails the audience. Watch it just for Andrea and how he copes up. The series also uses time jumping to present the story in a better manner, but again, that's a thing that every other series and movies do these days.

Final Score – [5/10]
Reviewed by - Riya Singh
Follow @_riyasinghhh_ on Twitter