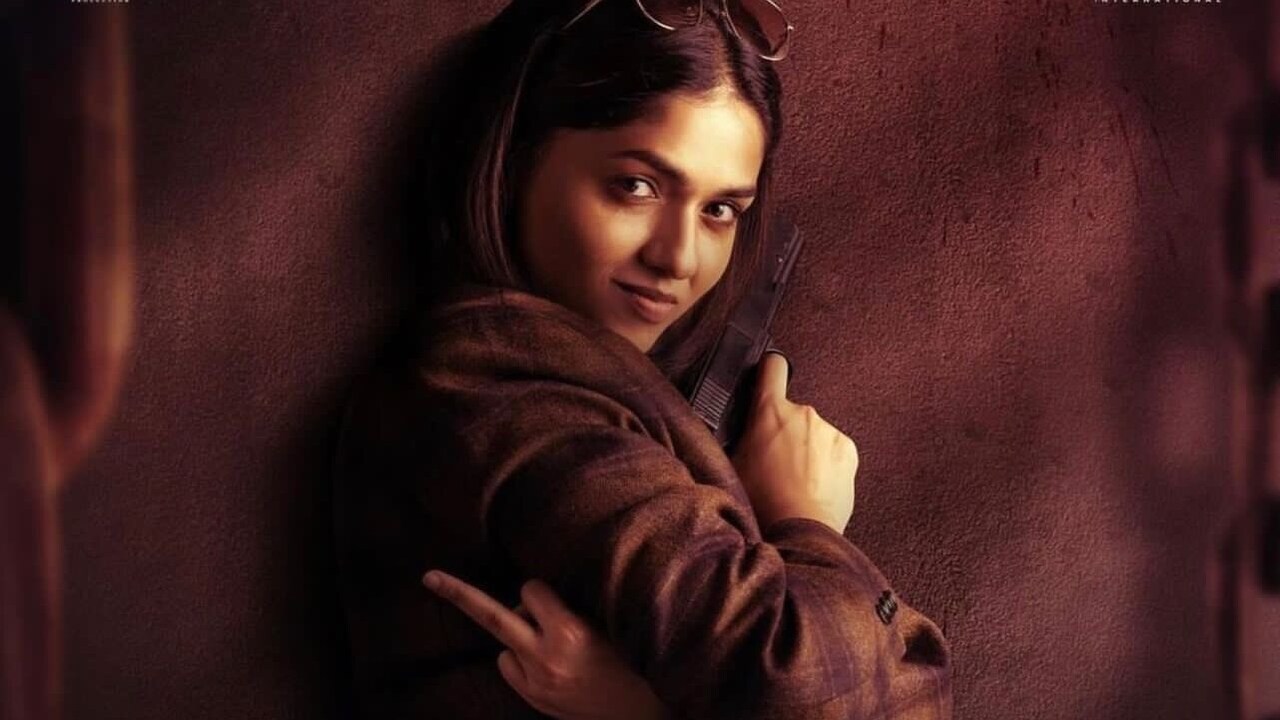 Regina starts by telling the audience how a den must be burnt to get the enemy out of their home. We see a man who is held by some people and they carved Regina on his forehead. This was done for revenge and if you see the lady, she is not someone who can perform an act of revenge. The plot might be telling you otherwise, but the character isn't capable of that. Playing petty games doesn't make you a good villain. Yes, she did lose a lot in her life, but the path she chose had to be a lot better to make her character memorable. The makers try to make you believe that Regina is going to be one of the best films you watch still, it will make you regret your decision. The film is misleading and horrible in many ways.

Regina's father helped a lot of people and that's why he was respected. One day, he was killed on the road by some goons. They wanted to kill someone else, but her father became the victim. Happiness in Regina's life returns after she meets Joe. He too was killed in a bank robbery. The man couldn't keep his mouth shut hence, was killed brutally by one of the thieves. The scene in which she sees her husband's dead body was a disaster. The actress was trying to her fullest to depict the emotions of grief, but all I saw was poor acting. It felt as if she was trying to get those tears flowing but couldn't achieve it. Regina visited the Police Station daily, no one paid attention to her. She saw that the Sub Inspector met VIPs only. Thus her boring plan of revenge starts rolling. Also, I am clueless about why the angle of Naxalites was included.

After watching the beginning of Regina, the expectations were high however, the end was as awful as it can be. I expected the woman to go on a hunt that will blow the minds of the audience instead she was not as addicting as I hoped for. The actress didn't fit into the role of Regina. Her expressions were not matching with the soul of a hurt lady. The character doesn't seem like a psycho and the actress failed to portray those emotions on screen. A better casting could have done the job right.

Talking about the plot, it was half-baked. Many things needed to be polished. The intensity graph falls tremendously as we proceed into this film. There were many errors that one can easily notice like how Julie's husband just went to grab shirts, but when they step out of the car, even their jeans were changed. No attention has been paid to the small details. When you see films based on revenge, they give badass vibes and here there were none except some gazes. I don't understand why almost every male character was drooling at the vision of Regina. They looked at her body and made weird expressions depicting their hunger for her body. Take that lawyer who was shown in the beginning, he wanted Regina instead of the fees. The nudity and love scenes shown didn't make any sense.

In the initial 40 minutes, the movie often wanders from its plot. Julie and her husband's relations are shown, were they required? Regina is an orphan who lost her husband, considering that, why did she want respect? I am out of words to explain how this film plays with the emotions of the audience.

Final Score – [3/10]
Reviewed by - Riya Singh
Follow @_riyasinghhh_ on Twitter
Publisher at Midgard Times