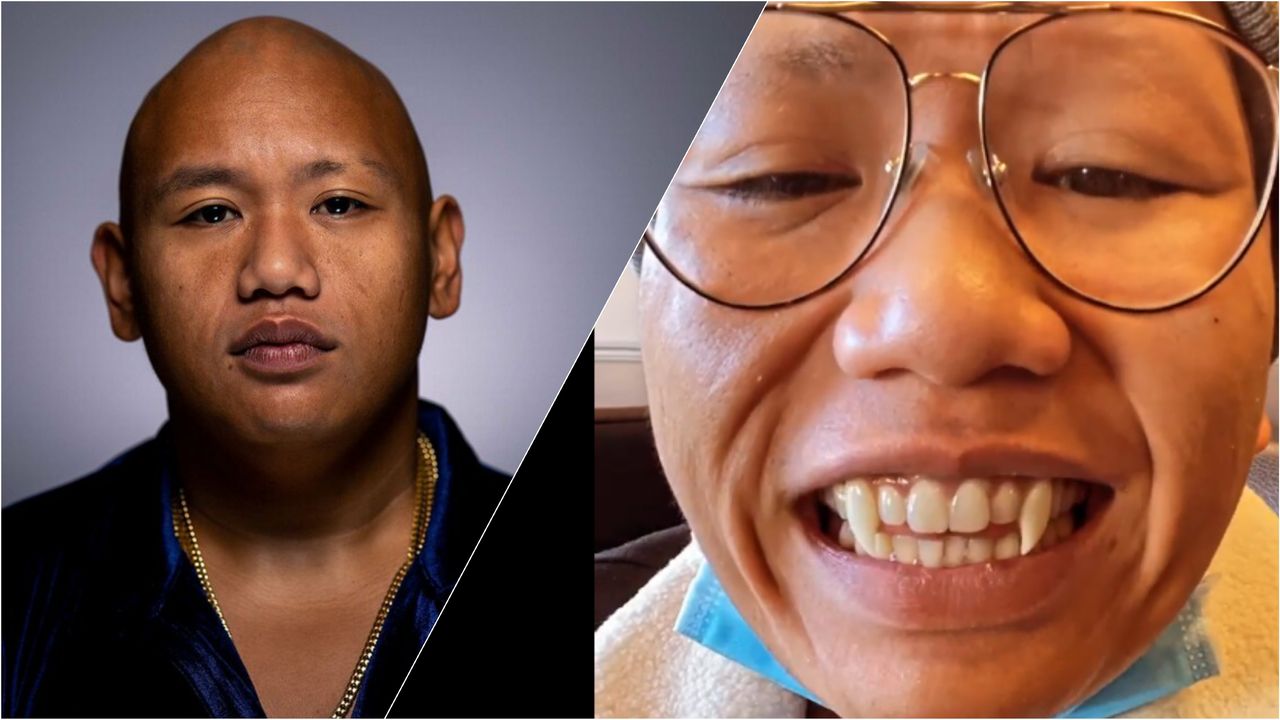 Spider-Man star Jacob Batalon has begun his Vampire journey as SYFY Series 'Reginald The Vampire' has officially begun filming today (Nov. 17) in Vancouver, BC, Canada. Based on the book series Fat Vampire by Johnny B. Truant, the 10-episode series will continue production till March 2022.

The comedy-drama series will also film its second season soon after the completion of the first season. The series is yet to be officially renewed for the second season. Additional cast for the series is yet to be announced.

The universe of 'Reginald The Vampire' is populated by gorgeous, fit, and arrogant vampires. Reginald Baskin (Batalon) plunges recklessly into it as an unlikely hero who must overcome every adversity - the girl he loves but can't be with, a bully boss at work, and a vampire chieftain who wants him dead. Fortunately, Reginald learns he possesses a few previously unknown powers. Reginald the Vampire, a new show with a lot of heart and just enough blood, demonstrates that the undead life is just as difficult as living itself.

"Reginald is a guy who is fairly down on himself at the beginning of the novel, but who evolves as we learn more about him," Truant said in a 2013 interview. "He's a 350-pound man who works at a fitness supply firm among a slew of perfect-looking male model types. When he becomes a vampire, he is once again plagued by the 'perfect' vampires, but he quickly finds he has powers that they lack...and he has enough of them."

Harley Peyton is writing, executive-producing, and showrunner of the TV series adaptation. Todd Berger and Lindsay Macadam are also executive producers, with Jeremiah Chechik as director and EP. Julie DiCresce is a co-executive producer.

The leading star of this series, Jacob Batalon is best known for playing Ned Leeds in the MCU Spider-Man series starring Tom Holland. He is returning as Ned in Spider-Man: No Way Home releasing on December 17.

The Fat Vampire book comprises six installments. Below is the character and plot description for the series.

When Reginald Baskin, an overweight treadmill salesman, finally meets a coworker who doesn't make fun of him, it's just his bad luck that tech guy Maurice turns out to be a thousand-year-old vampire. And when Maurice turns Reginald to save his life, it's simply Reginald's bad luck that he wakes up to find he's become the slowest, weakest, most out-of-shape vampire ever born, cursed to "heal" to his corpulent self for the rest of eternity.

As Reginald suffers from the difficulties of being a fat vampire – being too slow to capture people to feed on, being mocked by those he attempts to glamour, being assaulted by his intended victims, and being abandoned by the undead – he finds in himself uncommon talents that few vampires have. And just in time, for the Vampire Council may demand his head for being a poor representative of their species. It is a story of an unexpected hero who, after being thrust into an imperfect eternity, must learn to convert the afterlife's lemons into sweet lemon danishes.