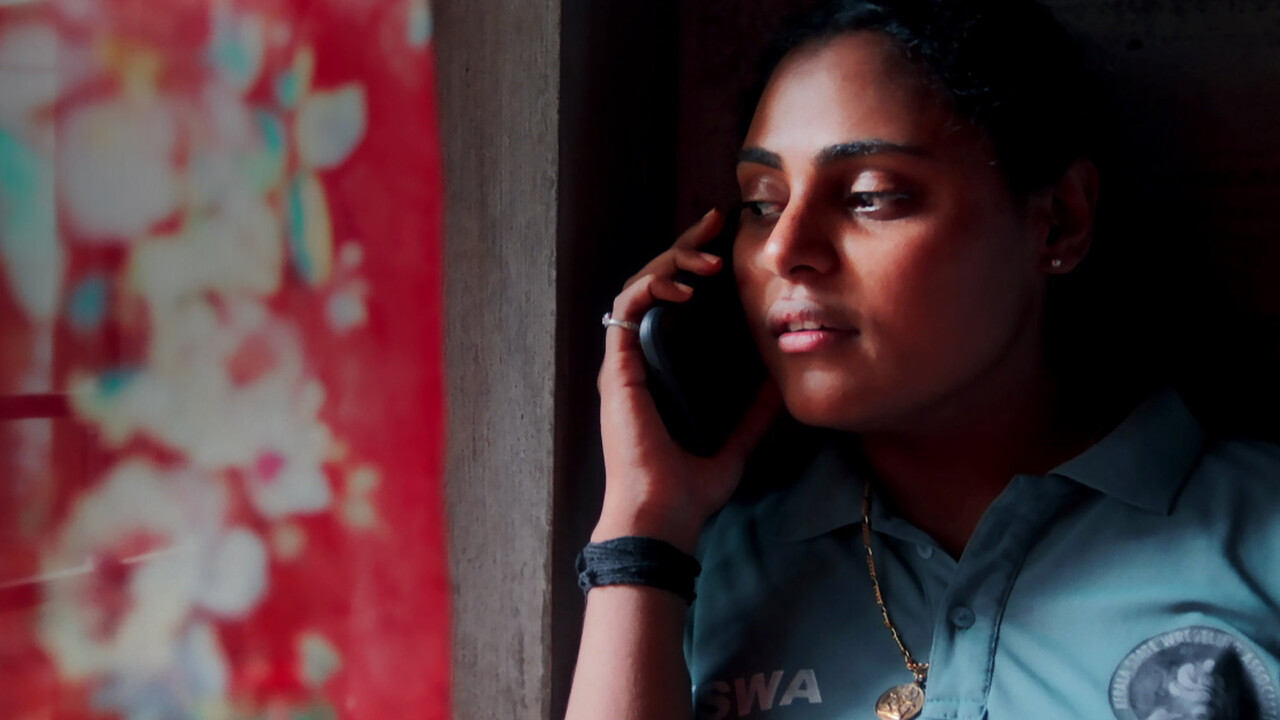 Most people are likely to nod their heads in agreement if you say that Malayalam movies are excellent at observing the everyday life of their characters. The opening portions of Jithin Issac Thomas' Rekha validate this point. The daily routine and conversations inside Rekha's (Vincy Aloshious) household are keenly recorded, bringing the dramatis personae to life. Thomas finds playful rhythms in ordinary circumstances, like retrieving a vessel from a well or a wife's grumbling about hens. Everything initially feels cheerful, so much so that you think Rekha would turn out to be one of those pleasant, slice-of-life films. Just notice how lovely it is to watch a video call between two lovers or their WhatsApp conversations. You smile when Rekha blushes while reading the flirty text messages.

In between all the chores, the movie establishes that Rekha loves her father, and the two of them have a good rapport. We are also told that Rekha went to a sports school and has "manly" strength (a character even refers to her as someone looking like a man). She frees herself from Arjun's (Unni Lalu) grasp (he is her boyfriend) and tightly squeezes his arm. These moments are presented to us in a matter-of-fact way, but our intuitions tell us to firmly hold on to the details. There is definitely something important in these scenes, but at first, the movie's motives are not very apparent.

It's when the illusion of happiness breaks that you fully comprehend the purpose of these "lighthearted" moments. They were gently planting the seeds for the thriller portions. The movie effortlessly transforms into a thriller when Arjun confesses to killing a dog. You are further alarmed when Rekha's father doesn't wake up the next day. At this point in the film, you look back at that video call between Rekha and Arjun and find a streak of creepiness in his behavior. The lovemaking scene looked hot and erotic at first (no wonder we saw Rekha turning on a table fan), but now, you notice rapey vibes from the moment. It's impressive how the film's breezy tone covered the traces of ugliness from our sight. We were as blindsided as Rekha.

The performances of the actors play a major role in fooling the audience. Both Aloshious and Lalu are chameleons. The latter is just perfect as a devil in disguise or a wolf in sheep's clothing. You are surprised by the quickness with which Lalu changes from being innocent to a full-blown devil. The gleeful smile that Aloshious gives while hitting an old man with pan rouses you but, at the same time, also sends chills down your spine. A part of you gets so shocked by this new facet that it questions whether this was the same actor who we watched during the initial portions.

Then there is Thomas, who should be applauded for merging two distinct styles and making them harmonious. Naturalism gives way to neon lights, and gentle music is replaced by electronic guitars. You can't help but treat every scene with importance. For instance, you consider that vessel retrieval scene and connect it to the struggles Rekha faces to take her revenge (she goes around asking for Arjun's phone number and the name of a watchman and has to put up a fight to defeat Arjun at the end). It's here where the movie can become a bit self-indulgent, and the brief appearance of a red-colored box around Rekha's eyes can be distracting and too much to bear. But this is undeniably an impressive and well-made film, and I can't wait to see what else Thomas will do next.

Final Score- [8.5/10]
Reviewed by - Vikas Yadav
Follow @vikasonorous on Twitter
Publisher at Midgard Times