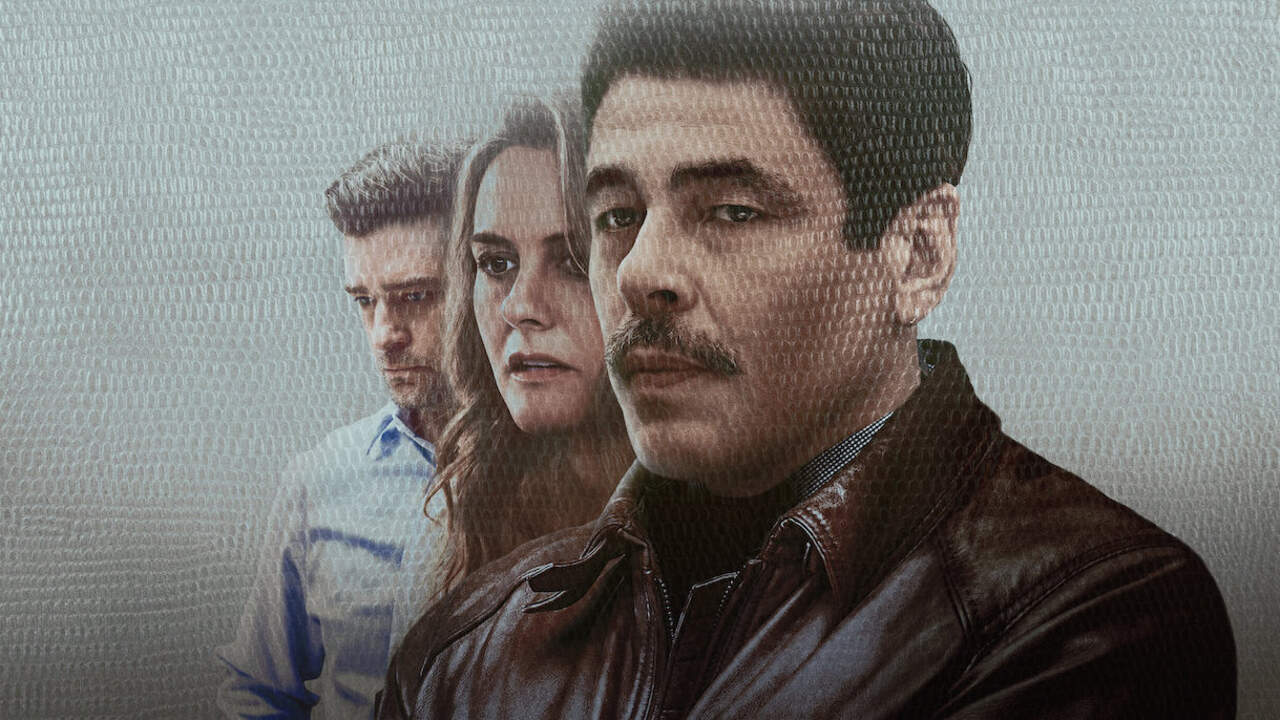 Reptile starts with Will and Summer cleaning the property as they've got to show it to the potential buyers. As Will tries to hug the lady, she resists. All is not well with the couple as they don't share beds and talk very rarely.

The next day, something shocking happens. Summer finds a snake skin shed in the corner of the home and a few minutes after that, she is killed. Will wasn't able to reach her, and he was the one who discovered her body. The officers including Tom and Allen come to the crime scene and pick up what evidence they could find.

The forensic examination result came, and it will be shocking for the audience to learn that Summer had semen in her vagina. We saw her sleeping in a separate room from Will then, is this pointing towards a possible case of rape? But then the forensic expert says that there were no signs of forced assault. Things get complex as more shreds of evidence come into the limelight.

Eli was a suspect from the beginning. This was due to a scene in which he was shown taking a shower and black dye was coming off from his hair. Near Summer's dead body, the Police found blonde hair so the possibility of Eli dying his hair to avert the suspicion seems a possibility.

Reptile gets you so involved that your head starts spinning at a point. It is in the last 28 minutes that we get to know what underwent. When the identity of the real killer is revealed, I felt that the film was very carefully made as the writers didn't let any unwanted information slip away to maintain the suspense.

If you want to watch a good crime thriller then this title should be a part of your list. I liked how so many hints were involved right from the beginning, and if you're not attentive enough, then you might miss them. Though the case seems easy at first considering how Summer had a turbulent relationship with Will, and she also found a snake shedding in their home, the suspect becomes Will.

As things come forward further, it is when you realize that the makers and the writers played you well. There are a lot of intricacies involved. Summer also had a tattoo on her back denoting the vertebrae which also made me wonder if she's a snake herself. Though this may sound funny, it was my initial guess.

Reptile is excellent at making people guess what happened behind the scenes and who could the killer be. At one stage, everyone seems a suspect and this is a trait of a good crime thriller.

There's a lot of bonding shown among the fellow officers of that place. Also, Tom's chemistry with Judy and how he wants to do his best for her reflects his dedication. Alicia Silverstone as Judy and Benicio Del Toro as Tom have done great work. Even when Tom was at the office, he would search for things that would make their home appear nice, and even wanted to buy a new car. He did overtime so that he had enough resources. The man is a great partner, and in one scene, he can also be heard saying that he loves two things i.e., his wife and his job.

The character development in Reptile attracts you. Though Reptile is 136 minutes long, there's not a moment of boredom. The writers have portrayed the characters in such a manner that they don't reveal their cards. You can not judge anyone in the beginning as they have got layers to them and that's another thing I liked about it.

Final Score – [8/10]
Reviewed by - Riya Singh
Follow @_riyasinghhh_ on Twitter
Publisher at Midgard Times