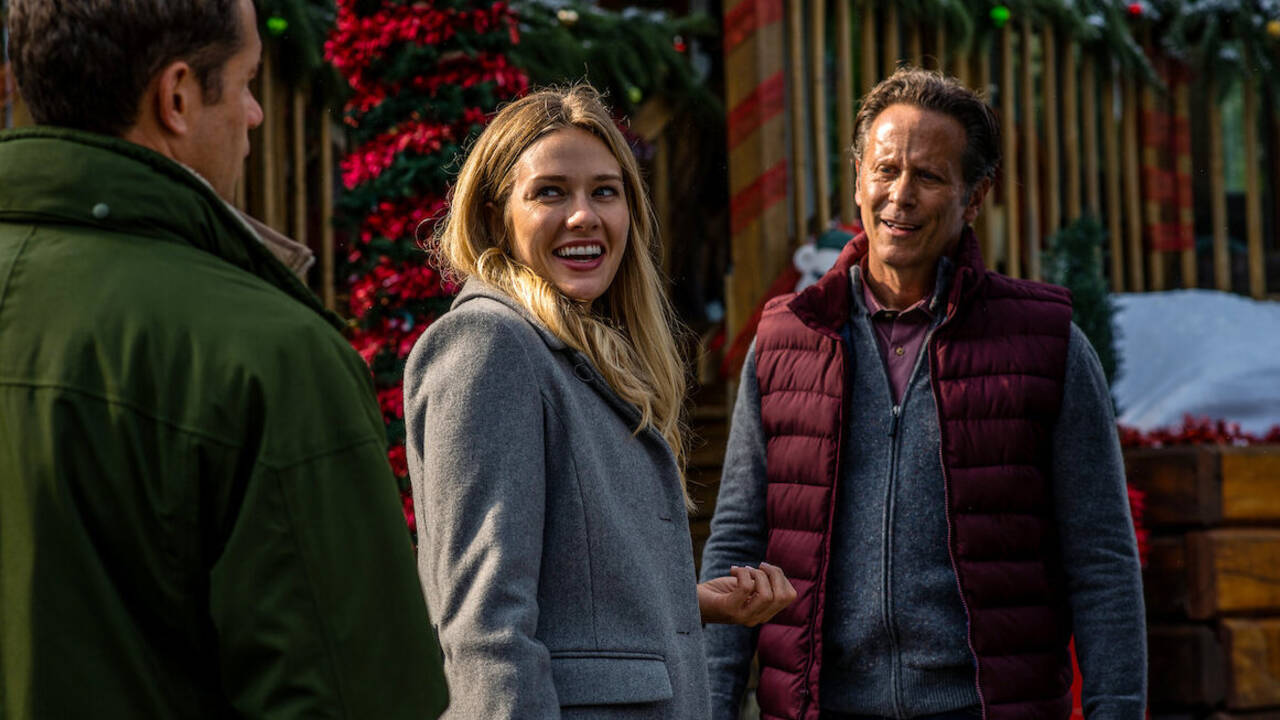 The lead of the film Amelia is working to launch a new app - Christmas Assist that'll allow people to shop for gifts easily from home. Proposing the same idea in front of the investors, Amelia was very confident as she had worked hard for this. But the investors rejected her idea. This probably wasn't a good start for her Christmas. Later, her boyfriend Brad also broke up with her because of the constant one-sided efforts. Now, that's two reasons for a bad Christmas.

The Hughes family didn't bond well as the brothers fought and now live separately. One day, Dan (Amelia's father) receives a letter from Harry (his brother). The mail invited Dan and his family back to Christmas Creek, their home town for the Christmas celebration. Owing to the broken bonds, the parents didn't go there however, with everything going bad in her life, Amelia went to her uncle's place.

Being unaware of her arrival, Uncle Harry was quite surprised and even failed to recognize her. On her way to Christmas Creek, Amelia met a handsome man Mike. She later discovers that he's the same Mike with whom she was friends in her childhood. Gradually, they both fall in love. There's a characteristic of the Hughes family that they tend to run away from things rather than work on them. The same reflects in the efforts they put into relationships.

When Amelia decided to visit Christmas Creek, her parents were unaware. It came as a surprise to them that she was there. But one thing came good out of this whole fuss, the Hughes family reunited and sat together for the Christmas dinner. As it's a Christmas film, the audience already knows that there's a good ending.

If you want to watch a light film, then this Hallmark Movies & Mysteries Original film is an okayish option. For those who're searching for a good Christmas film, they might want to skip it. The plot was the usual, a girl goes back to her hometown and finds love. Amelia, at the same time, reunites with her family on the occasion of Christmas. She tells us the importance of a family. There's a line said by her at the end of the film that I liked a lot: "If we don't have each other, then what do we have".

Talking about the cast of the film, they did an average job. Return to Christmas Creek didn't captivate the attention of the audience as the plot was too predictable. The chemistry between Amelia and Mike was also not up to the mark. They lacked a spark, and it made me feel like the casting of Mike could be much better. The 86-minute film was average at everything and lacked the charm a Christmas film holds.

Final Score – [6/10]
Reviewed by - Riya Singh
Follow @_riyasinghhh_ on Twitter
Publisher at Midgard Times