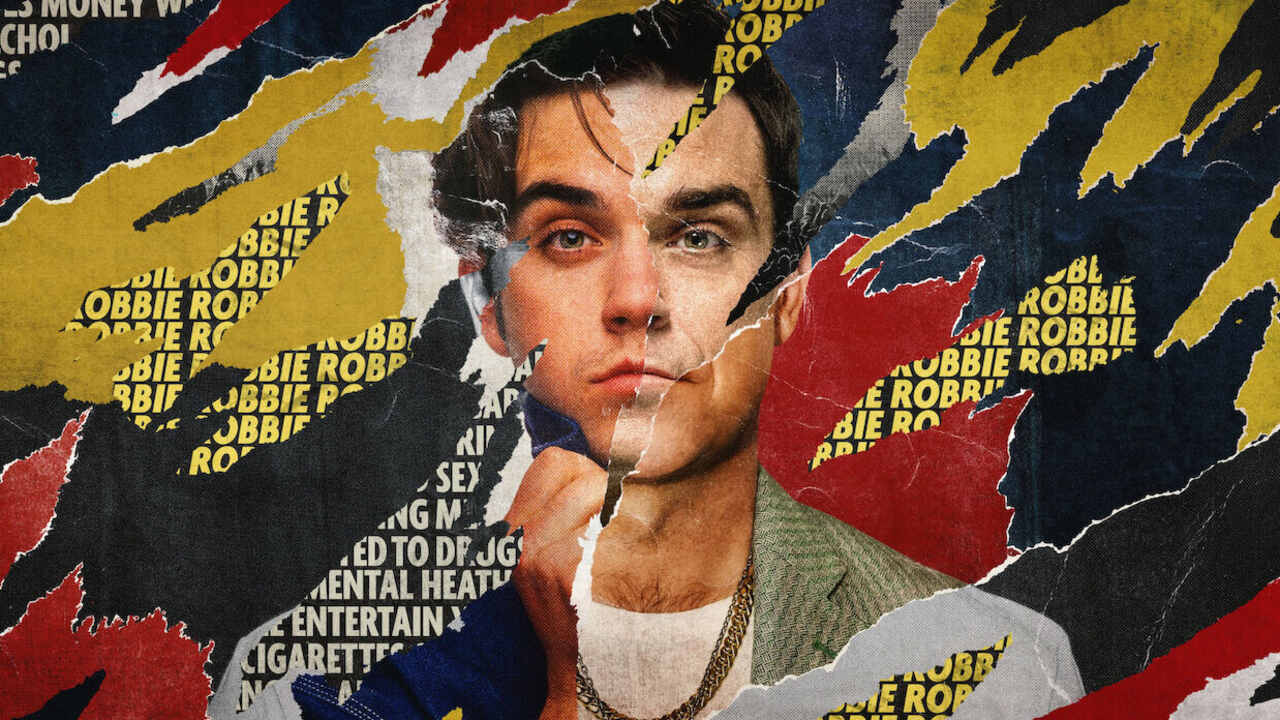 Robbie Williams is a name that needs no introduction. He is one of the most popular and influential singers of all time, with over 80 million records sold worldwide and 18 Brit Awards to his name. But who is the man behind the music? What are his struggles, his joys, his fears, and his dreams? Netflix's four-part documentary series Robbie Williams, which premiered on Nov. 8, 2023, aims to answer these questions and more, by offering an intimate and candid look at the artist's 30-year journey from boy band member to solo superstar.

The documentary series, directed by Joe Pearlman and executive produced by Asif Kapadia, features hundreds of hours of personal archival footage, as well as interviews with Robbie Williams himself, his family, friends, collaborators, and critics. The series covers the major milestones and challenges of his career, from his early days in Take That to his departure and subsequent feud with the band, to his meteoric rise as a solo artist, to his battles with addiction, depression, and the media, to his comeback and reinvention, to his current status as a husband, father, and icon. The series also reveals the personal side of Robbie Williams, his passions, his hobbies, his insecurities, and his hopes for the future.

The documentary series is a must-watch for any fan of Robbie Williams, as it offers a rare and honest glimpse into his life and personality. The series does not shy away from showing the highs and lows of his career, the triumphs and the failures, the glory and the pain. It also showcases his charisma, his humor, his talent, and his generosity, as well as his flaws, his mistakes, his regrets, and his vulnerabilities. The series is not a hagiography, but a balanced and nuanced portrait of a complex and fascinating human being.

The series is also well-made and engaging, with a smooth and coherent narrative that spans four episodes, each focusing on a different aspect of Robbie Williams' career and life. The series makes good use of archival footage, which ranges from concert clips to backstage scenes, to home videos, to interviews, to press conferences, to candid moments.

The footage is interspersed with commentary from Robbie Williams himself, who speaks openly and candidly about his experiences, feelings, thoughts, and opinions. The series also features interviews with other people who have been part of Robbie Williams' journey, such as his parents, his wife, his children, his friends, his managers, his producers, his bandmates, his rivals, and his fans. The interviews provide different perspectives and insights into Robbie Williams' character and legacy.

While the series offers a comprehensive look at Williams' life, it could have benefited from a more critical examination of his career choices and the impact they had on his personal life. At times, the narrative feels overly sympathetic to Williams, perhaps due to his involvement in the production of the series.

Robbie Williams is a documentary series that offers a comprehensive and compelling look at the life and career of one of the UK's most successful and influential artists. The series is a treat for fans and a revelation for newcomers, as it reveals the man behind the music, in all his glory and all his humanity. The series is not perfect, but it is honest, entertaining, and informative, and it deserves a watch.

Final Score – [8/10]
Reviewed by - Arpita Mondal
Publisher at Midgard Times