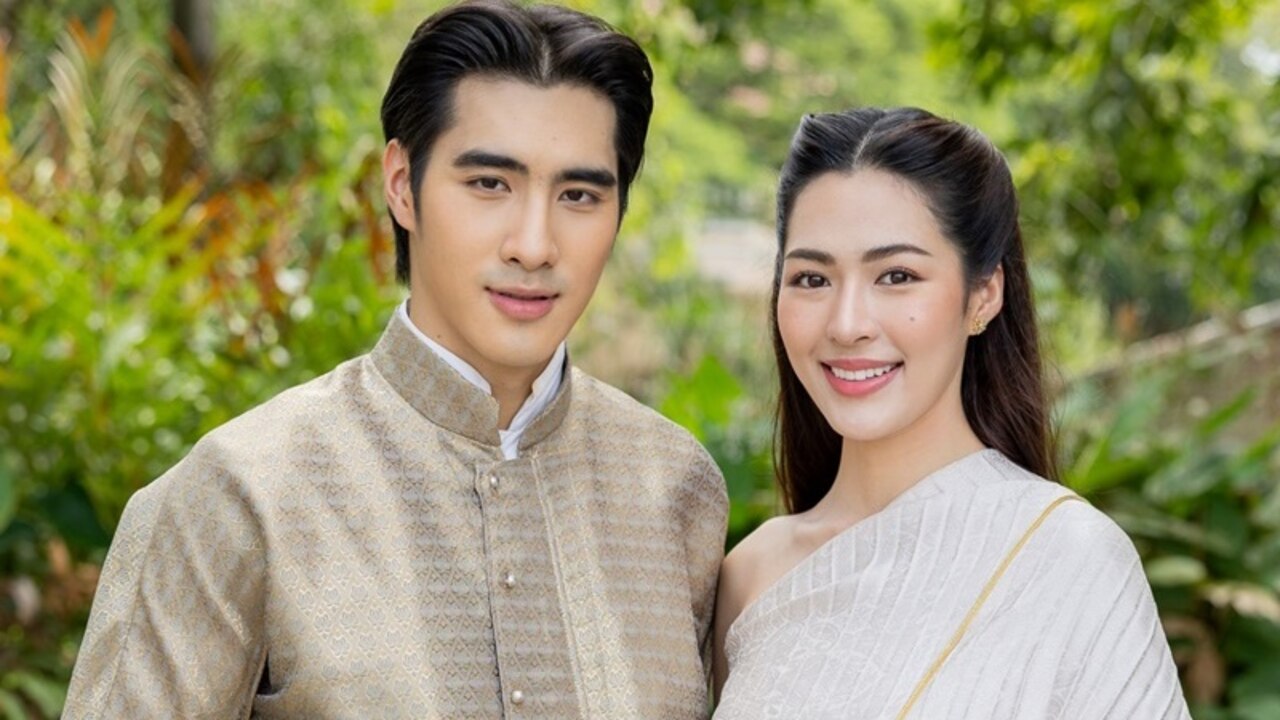 The series begins in a hospital where the professor is teaching his students a valuable lesson about how interacting with patients can teach them more than books can. They further head to a patient who is suffering from dengue. Professor Niwat asks a question to Akkarime (or Bua) about the same to which she gives a vague reply and receives a scolding. Afterward, her friends also insult her but, it's her best friend Pat who supports her.

The weather reports say that a thunderstorm will hit. While Bua was sleeping, she gets teleported to 182 years in the past and finds herself lying in the forest, surrounded by tribals. She thinks that they've come to rape her and faints again. They take her to their huts and Phad (who looks just like Pat) takes care of her. The Master of the group looks like her Professor hence, she thinks that they're probably trying to teach her a lesson. Soon the girl realizes that it is reality.

The audience is then taken to a temple where a doctor resides with his two wives and two sons (one son from each wife). Thong Aon and Thong Thae are his children who are following in his footsteps. The former one is rather lazy and doesn't have a good image. The doctor rushes to help the Prince who is suffering from lung disease.

Thing Aon comes across Bua when she was lying unconscious in the forest after the Chinese mafia attacks the group with which she was staying. They are seen to develop an instant liking for each other. There's chemistry between Bua and Thong Aon. The boy treats her and takes her home.

Royal Doctor is a very predictable show as of now. I can guess that Bua will go on to inspire Thong Aon to become a better person, they'll be each other's pillar of support, fall in love, and then eventually a time will come when she will return to her era. She will dearly miss the boy for whom it felt like love at first sight. At this point, I guess this will be the plot of the show.

The thunderstorm sending her back in time is an event we've seen in other series or films. There is nothing new in that as the same concept has been used multiple times in multiple other projects as well. Her waking up a few hundred years back, acting all surprised, and adjusting to the new reality was expected when the thunder hit her glass and she was lying in the forest. All those reactions the group had, thinking her to be weird or a sorceress was something very predictable. The show is seen following a pattern as of now and the thing that'll be worth watching and waiting for will be if it goes beyond it to show something new to the audience.

Mario Maurer as Thong Aon looks very handsome and he is the historic example of a bad boy whose life will change after Bua's entry, played by Kimberley Anne Woltemas. Thong Thae, played by Masu Junyangdikul seems like a responsible kid and has a charming personality.

The various references to herbs given in between and how the doctors used them at that time were good to watch as there were no tablets available at that time. Let's see how Bua, a fourth-year medical student will prove herself to be useful in a different time, with the worsening condition of the Prince becoming a prime issue. There will be a total of 10 episodes in this show with probably the same duration i.e., an hour long each.

Final Score – [7/10]
Reviewed by - Riya Singh
Follow @_riyasinghhh_ on Twitter
Publisher at Midgard Times