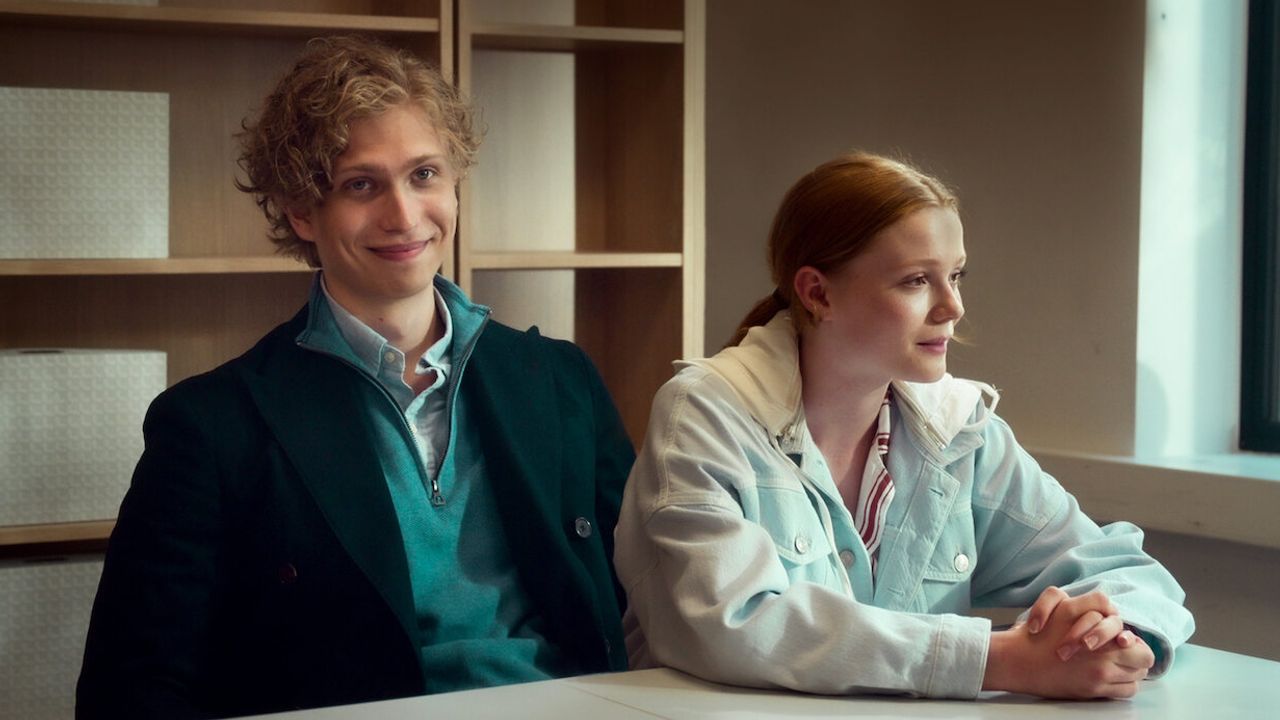 Lena, a girl new in the town of Oslo soon becomes a sensation in her school (attended by the Royal Prince and Princess) when she starts dating Karl Johan, the Next King of Norway. Things don't go smoothly for them as they both have disturbing pasts. Lena fled Horten because she was bullied, and Kalle (or Karl Johan) was often labeled as Prince Fuckboy by the media and even by the people around him. Struggling through all these odds, it is the strength of their love that'll be the deciding factor for their future together.

Margrethe, the Princess is also a troubled kid. She can often be spotted bitching about Tess in front of their classmates and is allergic to people who use the Royals to gain popularity on social media. Privacy is a big thing for Margrethe. This character seems to be playing the part of a villain, but it has several layers to it that could've been explored. In fact, Margrethe seems a more interesting character than Lena (the main character) itself.

Lavish parties are organized every other day by the inner circle of the Royal Prince and Princess. In the movie, they're seen going to more parties and vacations as compared to being in the class. Well, this is the thing about teen dramas after all! Lena is enjoying the luxury that came along with Kalle. She wasn't with him just for the money, and seriously loved her. To be with him honestly and completely, she has to tell him the real reason behind why she left Horten. There's a twist to that as Margrethe discovers that before she could confess it to the Prince.

The ending of the film was not good as something is definitely wrong with the Princess. Also, the film doesn't inform the audience fully regarding the mental state of the Queen. It might have been done intentionally so that people also come to know that the Royals are just like normal human beings who face troubles in their daily lives.

In my opinion, Royalteen is a decent watch. The makers have tried to cover the topic of Teenage ups and downs. It wasn't a sob story, but it wasn't a fairy tale either. However, it can be referred to as a 'Modern Day Cinderella's story where things like these can happen in reality, only if you're lucky enough to have a Prince as your classmate.

The writers of the film could not go in-depth with the concept that they had in mind, and it wasn't as if the movie was short as it was 108 mins long. The actress playing the role of Lena has numerous opportunities to show the sufferings and things her character was going through, but her acting was quite plain and not up to the mark.

Still, it is an average film with twists that couldn't be guessed by many. This being a simple film, the audience can surely enjoy it in their free time. For those who like teen drama, it might not be a good watch.

Final Score – [6.5/10]
Reviewed by - Riya Singh
Follow @_riyasinghhh_ on Twitter