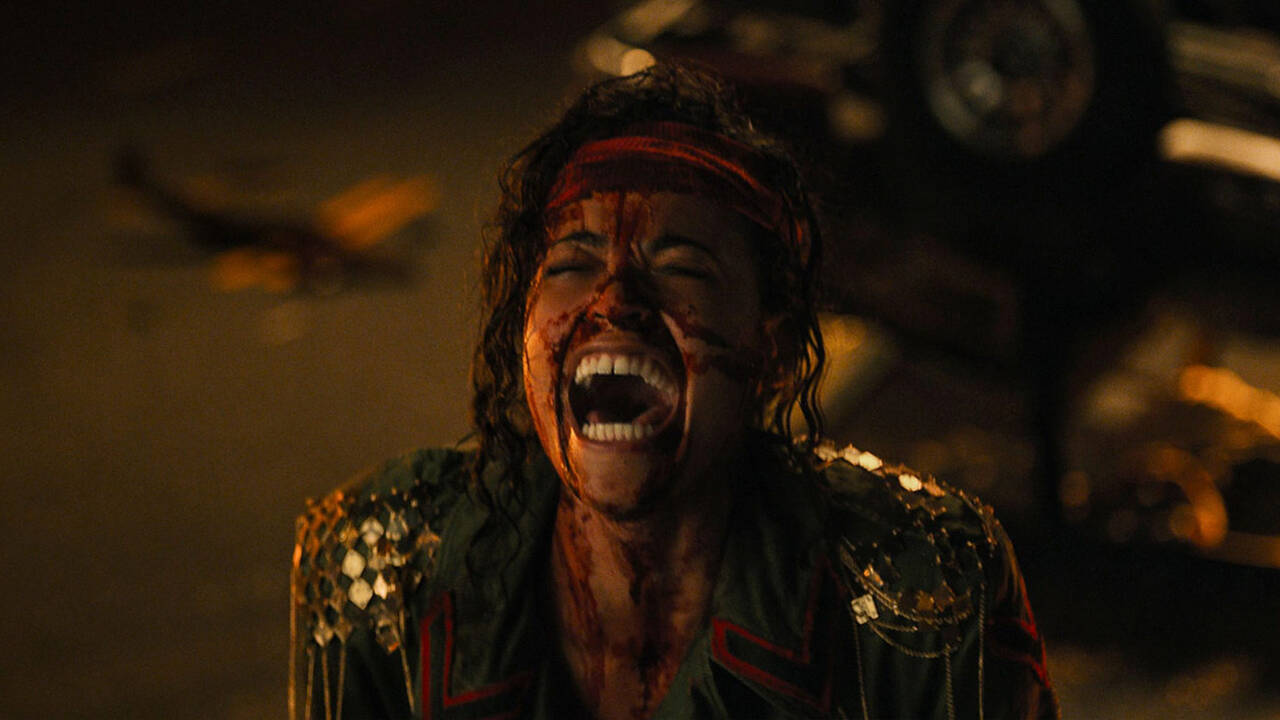 The film starts with Cherie sitting in her boss's room discussing the things she faces in the office. It is often seen that people think of her as an easy target and misbehave. Even when she was on the bus, a man tried to reach under her skirt. When she reaches back home from the office, her menstrual cycle had begun, and she was in the dire need of tampons. Her last tampon was thrown away in the commode by her daughter Luke.

Her boss James calls her and tells her to go on a dinner with a client as he's busy. She dresses up and leaves for the meeting. Upon reaching the client's home, she realizes that he's hospitable and charming. They drink, go for dinner, and then the meeting turns into a date. Ethan offers her to stay at his home, and she agrees. What was supposed to be a romantic night soon turns into a 'haunting' night. He beats her and tries to kill her, but she somehow manages to escape from his home.

Cherie is running barefooted, her red dress is torn, blood is trickling down from her thighs, and she has black eyes and a scar on her back and forehead. She asks people for help, but everyone turns a blind eye. At last, with the help of two girls, she calls the Police who see her as a culprit instead of treating her as a victim. Her cellmate tells her that she has been 'marked' and it would be better for her to hide if she wants to save her life. This is when Ethan enters the station and tells her to run for her life. Thus, the title 'Run Sweetheart Run' (Ethan calls Cherie his sweetheart).

For most of the film, Cherie can be seen asking for or buying tampons when in reality, she has a box of her own and was offered some by her best friend and her boss's wife. The reason why she was shown menstruating can be understood in the second half of the movie.

I don't know whether the writers were in a suitable space while deciding upon the film's plot or not. This 103-minute movie is pure nonsense and nothing else. It would be a very wise decision to skip this movie and rather watch something sensible. The sick mentality displayed through Ethan's character is pitiful, and I'd rather discourage Prime Video subscribers to watch it. Showing two third of the film full of violence and then justifying the acts in the final moments doesn't call for a good decision. Also, the explanation offered could have never explained all the horrible acts that were done.

I am rating this film just for the acting of Ella Balinska and Pilou Asbæk. They both are such brilliant actors, and it's a pity that they chose a project like this to use their talent. The explanation offered in the end by the writers tried to take the movie in the direction of women's empowerment. Please don't send the wrong message to the world when you can't provide a good one. The movie holds no message for the audience instead it might even encourage such actions toward women.

Final Score – [2/10]
Reviewed by - Riya Singh
Follow @_riyasinghhh_ on Twitter
Publisher at Midgard Times