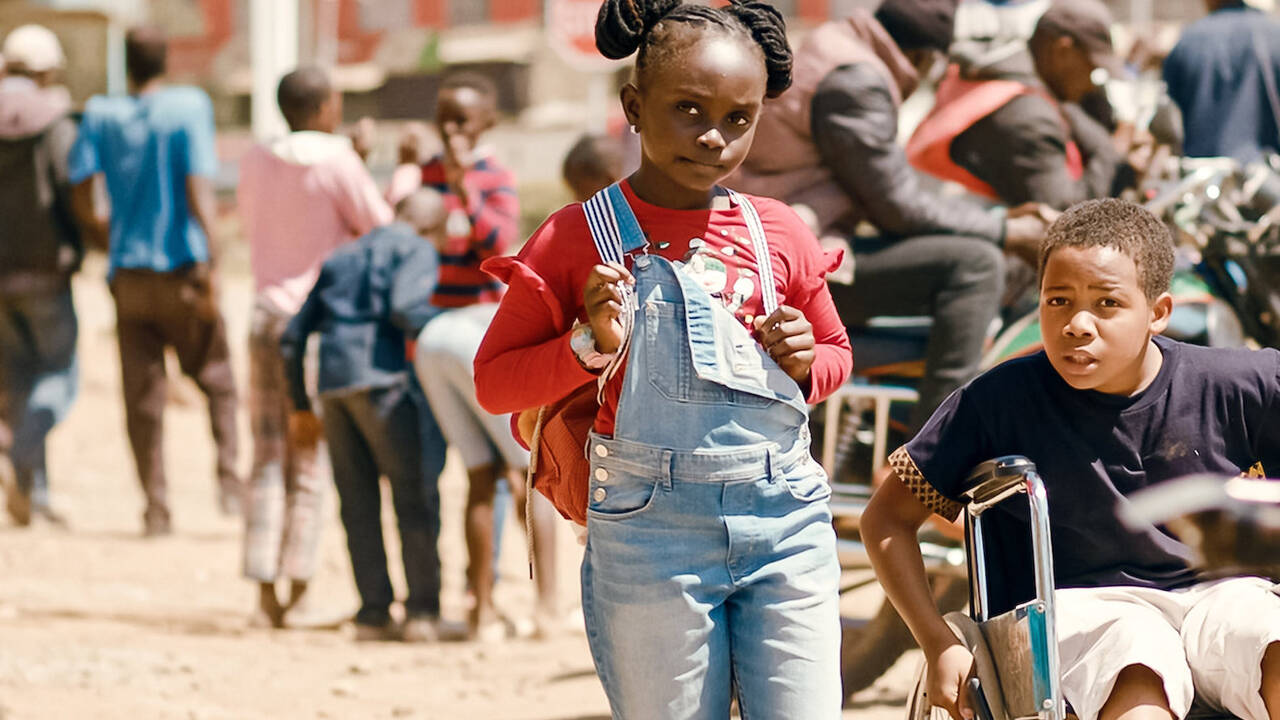 Safari is written by Njue Kevin and Bill Afwani and directed by Bill Afwani. The movie has a duration of 82 minutes. It was released on Netflix on April 1, 2023, and is Phoebe Ruguru's new feature film. The cast of Safari includes Victor Fadhili, Abilasha Muthoni, Victor Nyatta, Mehul Savani, and Douglas Muigal.

The Kenyan children's film is about a wheelchair-bound Safari who wants to experience the world but can not because of his leg paralysis. Another reason is his aunt who doesn't allow him to go anywhere as she thinks that the boy is too sensitive and delicate. Safari likes to watch wildlife documentaries and his favorite among these is a show which shows elephants. Safari wants to meet Jumbo who is one of the few remaining tusker elephants in the National Park.

One day his neighbor, Kiki, comes to visit his place and she sees how the boy is so passionate about drawing. The majority of his drawing was of elephants. Seeing how the boy would like to watch the sunset on a lake, she takes him out without taking permission from his aunt. These two form a good friendship in no time. While Kiki was a smart and free-spirited girl, Safari was limited and had seen so little of this world. He was like a tourist and Kiki was his tour guide.

Safari's aunt forbids Kiki from meeting him and she even put a lock on Safari's room. This however doesn't stop Kiki from meeting her friend Safari. She comes back for him and is shown sitting on the two sides of the wall. This scene denotes how they're living on opposite sides of the world. Safari's caretaker Chege left the place for a better opportunity in the city. Wakesho (the aunt) has now to find a new person who can take care of Safari.

Kiki takes Safari to the city to show him the National Park and there they come across Chege. He takes the kids to the park himself and there Safari comes across the illegal acts done by the poachers who were selling Elephant tusks. He reports them to the authorities and the consequences have to be dealt with now as the poachers don't seem like they'll let things slide.

The stories shared by the two like how the tortoise got its broken shell and how the elephants got their tusks will amuse the audience. They're both so small yet their ambitions can give fight the ones older than them. Kiki wants Safari to step out and witness what all the world has to offer. When other kids used to make fun of him, she stood strong by his side. Kiki shows him what he had been missing while he was keeping himself locked.

Safari is a good film for kids to watch. Through this movie, they'll learn to preserve wildlife and go out to see the world instead of sitting in their rooms all day. Safari also teaches the act of raising voices and taking action when you come across someone doing the wrong things or illegal things. The child cast of the movie, Victor Fadhili, and Abilasha Muthoni look lovely. They have done a wonderful job.

The audience will get to witness the beauty of the East African countries through Safari. This timid boy takes the audience on a journey after escaping his rural home to experience Kenya and its beauty for the first time.

Final Score – [7/10]
Reviewed by - Riya Singh
Follow @_riyasinghhh_ on Twitter
Publisher at Midgard Times