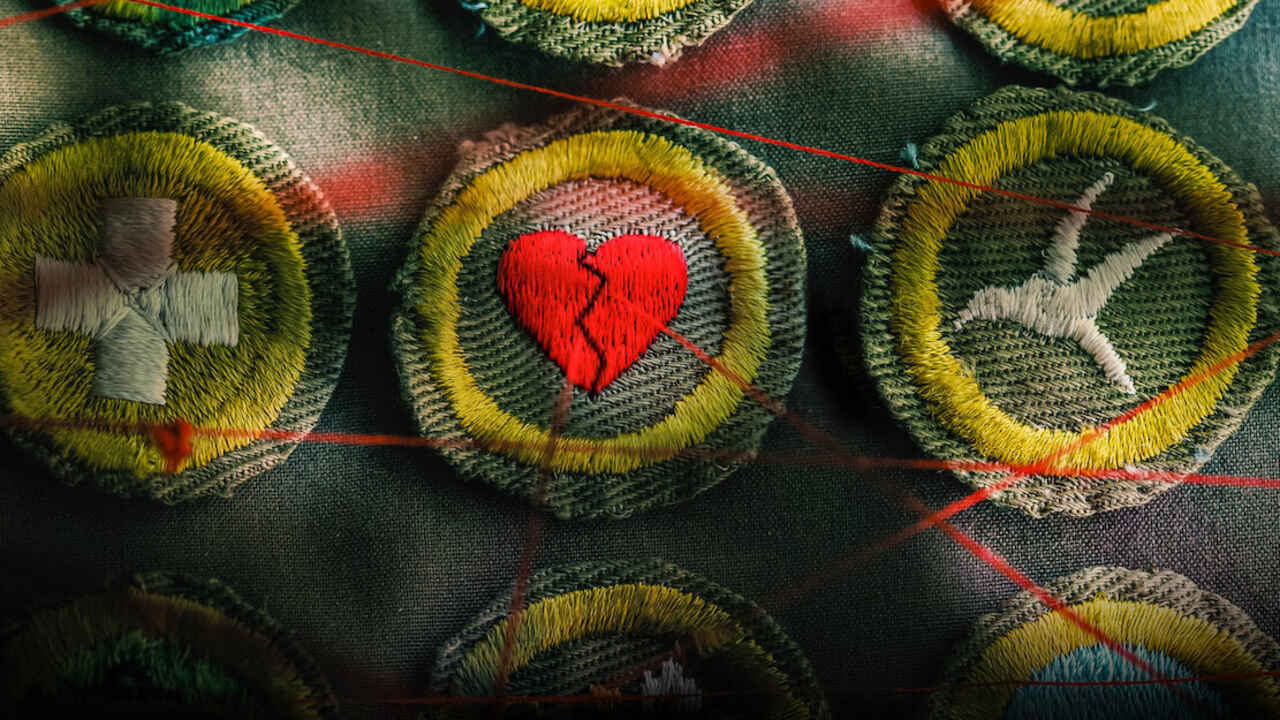 The Netflix Documentary, Scouts Honor: The Secret Files of the Boy Scouts of America tells how this organization under the pretense of taking care of young boys of America was involved in heinous activities.

This documentary starts with various victims telling a part of their stories like how good it was to be a boy scout initially. This was one of the most famous and biggest youth clubs which taught the boys how to fend for themselves, shoot riffles, and perform life-saving first aid. The organization at one point in time represented the best of America, However, a dirty secret held back was how young boys were sexually abused. The Boy Scouts of America lost its respect and worth when nearly a lakh victims came forward. The truth had to come out as cancer was spreading in Boy Scouts. Many narrators can be heard and seen telling their stories. People came forward and declared the organization to be an abomination.

Detective Mike, who investigated crime against children was also actively involved in this case. Patrick Boyle, a journalist discovered "Perversion Files" which were later made public by Tim Kosnoff. There were approximately 1,200 documents in this which recorded the various incidents of abuse.

Boy Scouts did everything so that no one was able to see the reality and a fake idea was being sold. Many men realized later on that as boys they were a victim of sexual abuse. The organization tried its best to hide what was going on inside, but the truth eventually came forward.

There's a scene included in which a person tells the audience, "Why did you choose Boy Scouts?" The offender replied," Because they made it easy." This statement makes it clear how immoral things permeated the system deeply.

The audience will feel emotions like anger and frustration while watching this documentary. Young boys being raped by grown-up adults and that too in thousand makes this organization a black spot in history.

Many men did come forward and share how they started themselves when they were young boys. They lost themselves somewhere. It was nice to see them happy now, but we shouldn't forget what they had to go through. Scouts Honor: The Secret Files of the Boy Scouts of America does a great job of bringing the truth to the screen.

The astonishing fact that the organization knew everything about what was happening inside and maintained records but never acted on it makes one question the moral grounds upon which it was built. Parents trusted the Boys Scouts of America with their kids and never realized how they were messing up with their kids.

When the victims started coming forward, their number was underestimated. After a final tallying, there were a total of eighty-two thousand victims. This was shocking and what was more startling was that the organization declared bankruptcy so that it doesn't have to compensate the victims.

It was heartbreaking to watch how these kids were emotionally and mentally damaged due to these incidents. The majority of them came forward about what happened to them in these camps after becoming adults. Some even thought of taking their lives. What is more surprising is that this organization is operating to date and has ongoing operations.

As an audience, I think we must applaud the victims who came forward to narrate their stories in Scouts Honor: The Secret Files of the Boy Scouts of America. This 95-minute documentary can be divided into four phases: investigation, complaints, declaring bankruptcy, and victims opening up.

Final Score – [7/10]
Reviewed by - Riya Singh
Follow @_riyasinghhh_ on Twitter
Publisher at Midgard Times