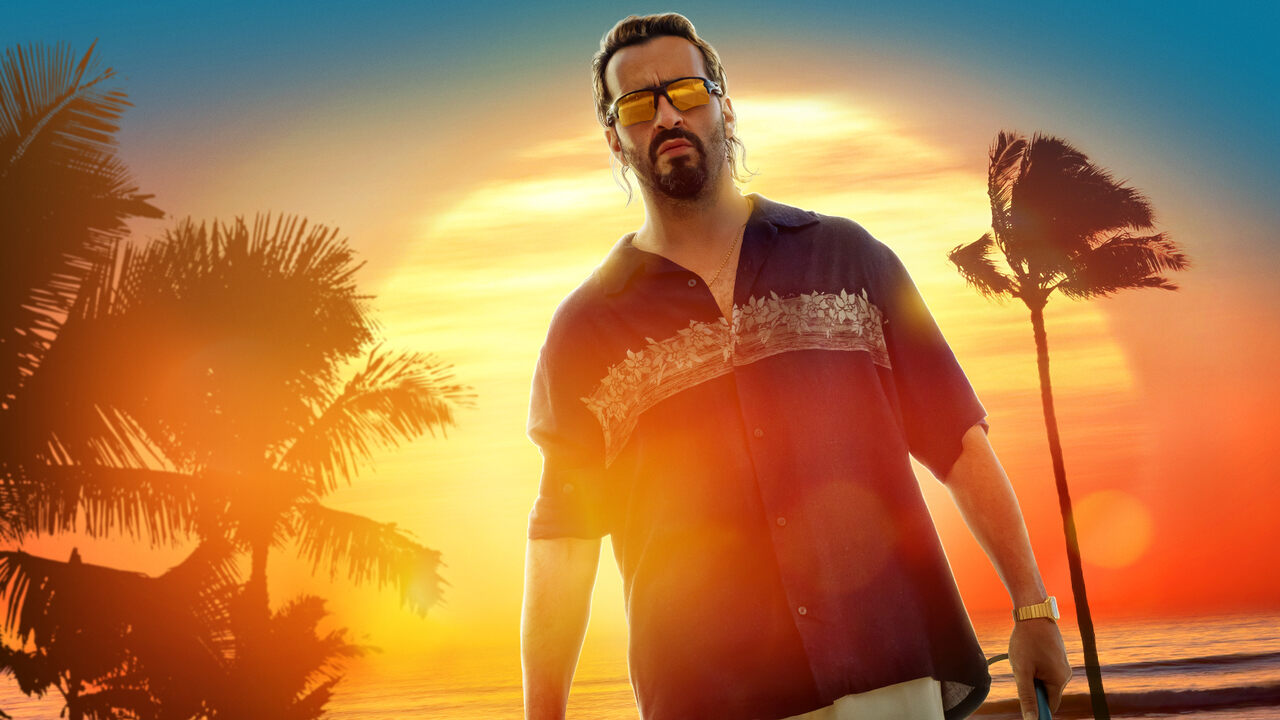 François Sentinelle (Jonathan Cohen) is not a bad cop. He's just not very interested in being a police officer. He can use shampoo to defend himself and come to smart conclusions, but this cleverness comes so rarely to him that it almost feels like an accident. François' real passion is to make music videos. In the opening scene of Sentinelle, directed by Hugo Benamozig and David Caviglioli, François arrests a criminal and takes him to a set. When he finds one of his actors to be unsuitable, he replaces him with the offender he just captured. It's decisions like these that make François incompetent. During a stakeout, he starts singing a song, and a suspect gets murdered. On top of that, François contaminates the crime scene by vomiting on the floor. It's shocking that he doesn't get removed from the force sooner.

But there is a reason why François, despite his ineptness, remains a police officer, which you have to discover for yourself. The colleagues of this aspiring musician are all clumsy like him, except for Morisset (Raphaël Quenard). When President Florence's (Emmanuelle Bercot) husband is kidnapped by a group of rebels, it's only Morisset who seriously investigates the matter. But Morisset cannot single-handedly solve the situation. It doesn't help that François keeps getting on his nerves and complicates the mission. Instead of helping his colleague, François continues to prioritize his music career, and during shootouts, he ends up (accidentally) firing bullets toward Morisset.

Sentinelle has a manic energy that becomes infectious due to its excellent humor. When a man asks how long he was asleep and is sarcastically told twenty years, he says, "That explains your wrinkles." Two people are unable to have a conversation while sitting in their cars because one of them fails to park his car in the right position. François fires bullets in the air when some kids tell him that his albums suck. And there is a man who uses his puppet to speak with confidence. I was also impressed by two jump scares that are better than those you usually see in most horror movies. These scares have an element of surprise as well as mirth.

Sentinelle works because it shows the willingness to go to any level to fill you with laughter. It helps that the actors are completely in sync with the material. Cohen owns his ridiculous hairstyle and foolish behavior. Buffoonery comes naturally to him, and the movie seems to be deriving its comic powers from his mannerisms. Everyone is in fine form, though the only other actor that comes close to Cohen's vigor is Bercot. She expertly walks the line between solemnness and madness. Look at her when she hears François making excuses regarding why he cannot do her job or when she informs someone that they could have been a couple. So, what's the formula for Sentinelle's success? Riotous jokes combined with actors like Cohen and Bercot, who know precisely what to do in a movie like this.

Final Score- [8/10]
Reviewed by - Vikas Yadav
Follow @vikasonorous on Twitter
Publisher at Midgard Times