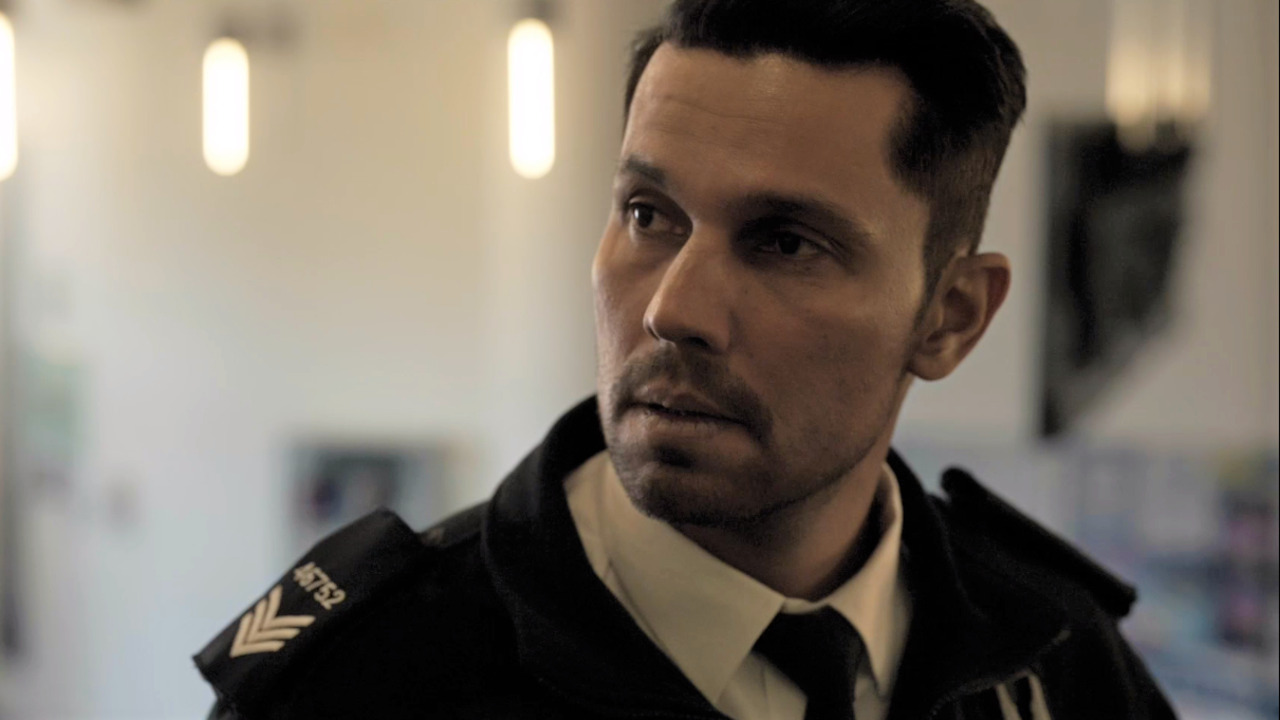 Sergeant on JioCinema stars Randeep Hooda in the lead role as Nikhil. He is an Officer in London Police. After being accused in Kahlil's case and losing his leg, he leaves Westminster court after being found not guilty. Struggling with his body, he doesn't know how to behave or react to things. At one point in time, he also felt that people around him are plotting against him. The worst part, he also felt jealous of Haider, his once-good friend. The man didn't share a good relationship with his father as he remembers him mistreating his mother.

Nick was working on a case that involved an international organization involved in prostitution rackets and human trafficking. I think this film has two aspects, the first one being the crime-related incidents, and the second one is related to Monica and Nick's mother. If you focus on the crime part then a huge disappointment awaits you. But, if we focus on the part that tells us about the similarity between Monica and Nick's mother then the audience won't be left disappointed (if they don't have high expectations).

The only twist here is that this part gets revealed at the end and by that, you would already feel disconnected from the film. When you have a good thing to show then it is better to either show it in the beginning to give intermittent flashes about the same. Instead of introducing Nick's psycho side, they could have glorified this part. Despite this, what did they do? In the whole film, just one part is worth watching. In the end, they say that all heroes don't wear capes. Doesn't this line feel copied? The writers maybe didn't have any original line in mind.

The makers might have deliberately shown all those things at the start thinking that it will increase the interest of the audience. I followed the crime part very thoroughly and as soon as Monica's angle was included, it felt like the film had lost a sense of direction when in reality it was the beginning of a new mystery.

Sergeant twisted its plot so quickly. Initially, it was about Nick hurting his leg, losing his confidence, and throwing tantrums everywhere. Gradually it changed its gears to how he blamed his father for mistreating his mom. He meets Monica online, who suffered similarly to Amy (Nick's mom). The thing that happens at the end, the majority of the audience won't be able to guess it.

Randeep Hooda's British accent initially was good but as I tried to listen to it clearly, it felt more like aggression. He would say a sentence in a British accent and the last words would have a higher pitch which is also in a British accent. The audience can notice it. Also, if you are on this thing then try to listen to his accent while not looking at the video, it'll make you laugh. What was the need for that fake accent when we know the origins of Nick and Haider were clearly explained?

Despite being a cop in a city like London how did Randeep's character not get fired despite doing illegal things like searching in the house of an incompletely dressed woman without her permission? There are some things in Sergeant that won't make any sense at all. The movie gets entangled in its plot due to its attempt of making a masterpiece. However, in my opinion, had it rather focussed on one thing rather than juggling into so many things, it could have been a great film. For me, just two things worked i.e., Randeep's acting and a small mystery revealed at the end other than that, this 104 minute is an average watch.

Final Score – [5/10]
Reviewed by - Riya Singh
Follow @_riyasinghhh_ on Twitter
Publisher at Midgard Times