Sex/Life Season 2 came back with a stunning start but much to the viewer's disappointment, it only consisted of 6 new episodes. It ended with a bang - Billie and Brad finally got together with each other! Much awaited, wasn't it?

The real question is what is going to happen after they get married. If Netflix does decide to cast Season 3 - what would it be like and who would star in the next season (if any)?


'Sex/Life' Season 2 Recap and Ending Explained

Sex/Life Season 2 ended with a bang. Brad and Billie hitch their lives together in this season filled with love, romance, heartbreaks, and drama. Chaotic and steamy are the middle names of this series.

A little recap - the drama series follows a love triangle between a woman named Billie and her husband Cooper, and her ex-lover Brad. The second season opens exactly where it left off with Billie at Brad's door. However, Brad tells Billie that he is in a new relationship and that his girlfriend Gigi is pregnant. The news stuns the audience as they prepare to dive into the world of sex, drugs, and alcohol. The return of an old flame, new relationships, and intense sex scenes set the base of the six-episode season.

The end of episode five is an afternoon filled with sex, drugs, and everything you can think of. Cooper and Devon take out their new cars and go for a ride which ends up in a car crash with Cooper at the wheel.

The sixth and final episode begins with Billie going along with Cooper to the police station. She takes him home after and in a moment of vulnerability, Cooper confesses his undying and unconditional love for Billy.

Later, there is a glimpse of Cooper at an Alcoholics Anonymous meeting where he reveals that he is 30 days sober. He meets his brother Spencer right after. Cooper and Spencer share a moment of brotherhood with the former thanking the latter for helping him avoid jail. Spencer has confirmed that he helped Cooper avoid jail by paying a hefty fine and doing community service. Spencer also tells Cooper that the two sex workers in the car crash had agreed to settle the lawsuit against Cooper.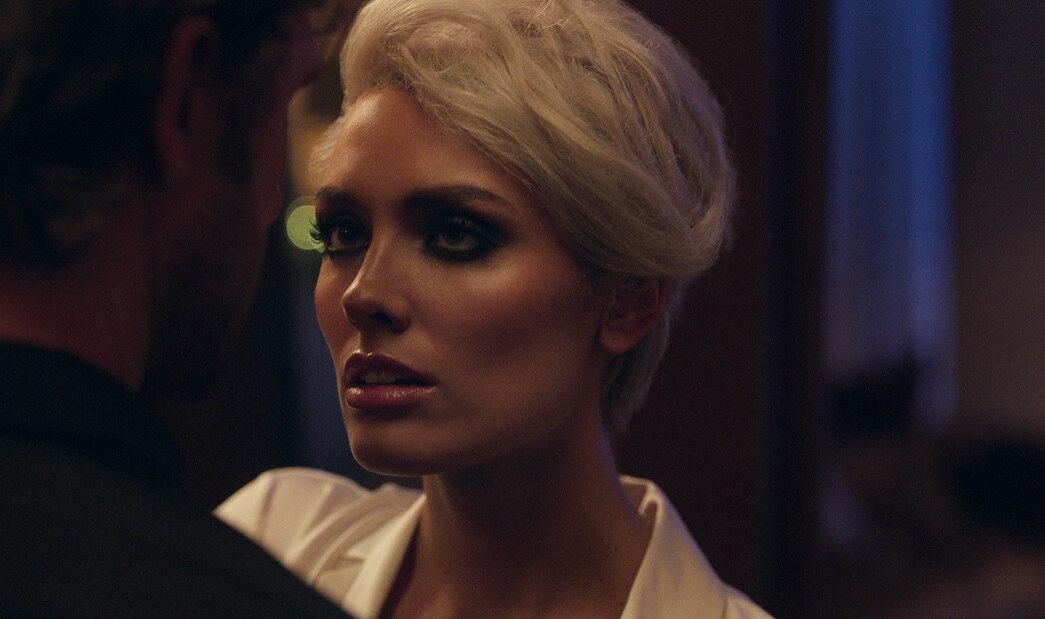 Billie's relationship with the restaurant owner Majid (played by Darius Homayuon) is complicated, to say the least. The complication arises from Billie being a mother and Majid being, well, quite clueless when it comes to kids.

In an attempt to work well with Billie's kid Hudson, Majid offers to take him to a Yankees game. But at the last moment, Majid is called into the restaurant and they don't end up going to the game after all. When at the restaurant, Majid leaves Hudson in the corner alone. Hudson decides to go exploring and lets his curiosity get the best of him. He accidentally starts a fire and runs away after Majid repeatedly shouts at him.

Hudson is later found by Billie and Brad due to Brad remembering Hudson's love for the park. Hudson turns up to be there and they all share a moment of happiness. By the end of the six episodes, Billie realizes that she cannot afford to be in a relationship with someone who is not comfortable with her role as a mother and is willing to take the role of a father. So, she ends her relationship with Majid.

After six long episodes, we finally get to see Billie's choice of partner. She ends up with Brad, as many predicted from the start. However, the rollercoaster of emotions and abundance of drama throughout Sex/Life keeps the audience hooked. The journey to the end was not simple. Brad had proposed to his pregnant girlfriend Gigi and they had hitched together in Mexico.

However, while returning from their honeymoon, Gigi realized her newly-appointed husband was still in love with Billie and Gigi banned him from seeing her. However, Brad's company is hit with a massive lawsuit when the forbidden pair almost kiss.

By the end of six episodes, Gigi has had Brad and her son but the pair has broken up and Gigi is now dating someone new. Billie, on the other hand, is living in her single era in New York and getting her Ph.D. alongside being a mother. Brad turns up at Sasha's wedding and confesses that Billie is the one for him in a romantic scene. The two kiss and the screen flashes to their wedding day. Billie tells Brad she is pregnant and the pair live happily ever after. Or do they?


Will there be Sex/Life Season 3?

At the moment, Netflix hasn't announced anything regarding another season of Sex/Life. However, all hope does not seem to be lost. Billie and Brad seem to have had their happy ending with a stunning wedding at the beach and a baby on the way. Many viewers believe that it was a perfect 'once-upon-a-time' moment to end the series. However, many fans believe that shouldn't have been the end - including some of the cast members!

Sarah Shahi (actress of the role Billie) had an interview with Today and mentioned that the second season of Sex/Life should not have to be the end. She said, and I quote, "If the viewership is high enough, then absolutely we'll be able to see Billie and Brad and more stories and more conflict." Hence, fans got excited and started to expect another season ASAP!

To keep the spirit high, it is important to remember that Netflix didn't renew the second season of Sex/Life till three months after season 1 was released. We still have time to demand another season!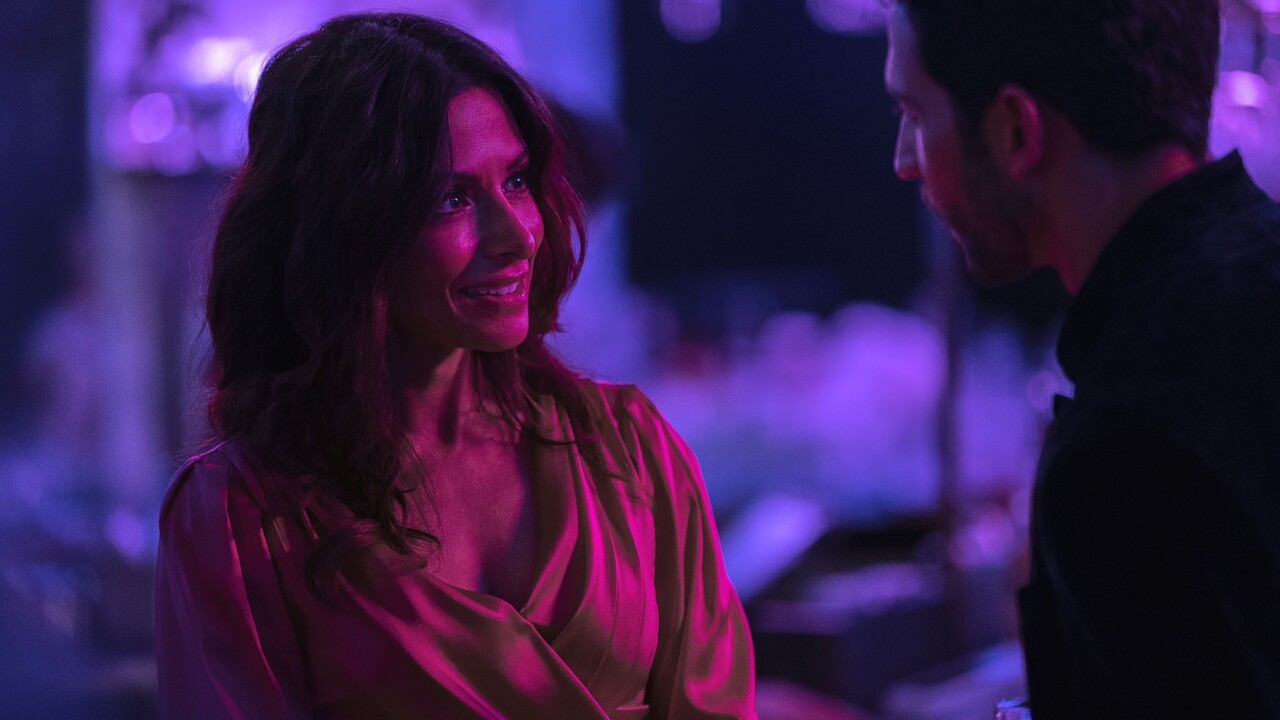 Who will be in the cast of Sex/Life Season 3?

Without any news of an official renewal, it is quite difficult to determine who will be playing in the third season. Sarah Shahi seems to have been doing a marvelous job so far and I believe it is safe to assume she will be coming back as Billie. Likewise, Brad will be played by Adam Demos. On a personal note, I'm hoping Mike Vogel, Margaret Odette, and Cleo Anthony come back on season 3 as well.


What to Expect from Sex/Life Season 3?

Well, Season 2 ended with Billie and Brad getting married. I believe that the third season would be focused on Billie's struggles as a married woman again. Sarah Shahi, in an interview with Today, said, "Can she really have it all with Brad? Wild sexual escapades while she's up breastfeeding their new baby throughout the night? Is Brad really going to be the family man that he thinks he is with her children?"

Shahi believes that it would revolve around Billie's never-ending struggles juggling her responsibilities while giving herself the room to love and grow.

The hard part will be waiting for the news about the release of Season 3, if there is any. We might be waiting a long time since the first two seasons have almost a two-year gap between them. Hopefully, they'll drop the news sooner rather than later.