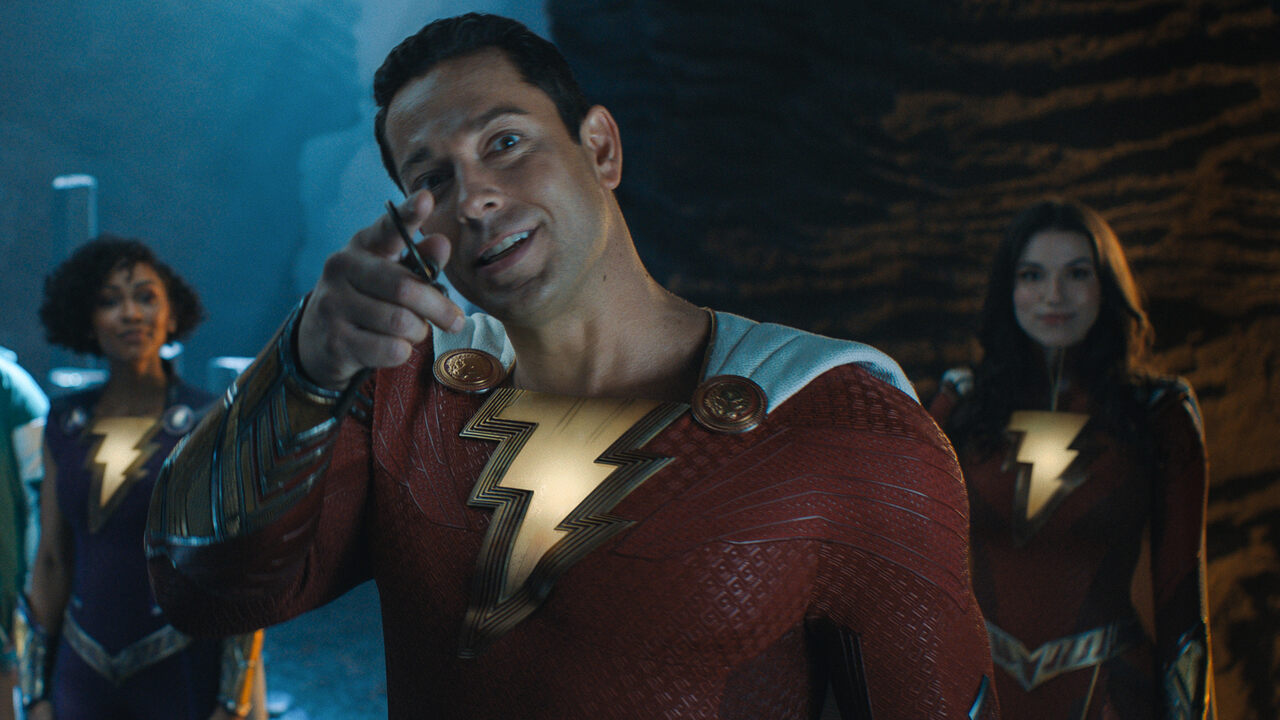 I recently watched the David F. Sandberg-directed Shazam! Fury of the Gods. Starring actors like Zachary Levi and Lucy Liu in the lead. it is the sequel to 2019's Shazam. With a runtime of 2 hours and 10 minutes. It aims to be one of the lighter DC films, with a family-friendly tone and approach. It is currently in cinemas.

David F. Sandberg is a very special director for me, having followed his filmography from way back when he used to release shorts on YouTube to his first feature film Lights out. When he directed Shazam back in 2019, it was a fresh light-hearted comedy in DCEU's mostly dark and brooding catalog of films. It was received positively. I watched it and enjoyed it during its theatrical run. I even follow him on his socials because he drops very helpful tips to amateur filmmakers. However, his second outing with a big-budget production didn't really do anything exceptional for me.

The major reason for that I feel is that the first film was very contained. It didn't try to touch upon the rest of DCEU, you didn't need much more information than what was already present in the film and it just felt more original.

This film takes those characters from the contained story and drops them into a massive plot that deals with gods and their desires to have back in their possession their power (that was shared by Billy and his foster family in the first Shazam). The premise isn't that bad to be very honest and neither is the film overall. It just leaves much to be desired.

The film's humor is very teen-oriented I feel. It is supposed to be a comedy/action superhero flick and it manages to be that with some very dumb writing which does come off as funny quite a bit but is mostly just predictable and really cheesy. It is a mixed feeling because it isn't a movie that anyone would dislike if they go to watch, on quite the contrary the film is quite fun when watched with friends or family.

The character of Freddie is especially funny, making you chuckle in every scene he is in. The wizard also despite being a plot device character was quite entertaining to watch (especially his interactions with Freddie). As for our lead character played by Zachary Levi (in superhero form) and Asher Angel (in teen form) doesn't even feel like the lead. Even though the film is about Billy's struggle as he gets older and is worried about being abandoned by his foster family while dealing with superhero issues, it doesn't really feel as memorable as the comedic scenes in the film.

Zachary Levi is so animated in his portrayal that it feels like a stark contrast to Asher Angel's performance making it seem that they're not even the same person. The other cast is mostly fine. The pace is pretty decent too, the biggest complaint I have with the film is a scene that took me out of the film. It was funny but it is so absurd that it takes you out of the film and makes you question the sanity of the writing staff. I can't describe it since it is a spoiler of sorts, but it is one of the worst cases of product placements I've ever witnessed. The film is very memeable I feel.

Overall the film isn't that bad, It doesn't deserve the low scores being churned out against it. It is funny at times and has heart but messes up by being extremely predictable, conventional, and cheesy. It is still a fun time and I'd suggest it if you have time to kill, and wanna have a dumb fun film experience. This is it.

Final Score – [7/10]
Reviewed by - Aayush Chaurasia
Follow @AayushC44 on Twitter
Publisher at Midgard Times