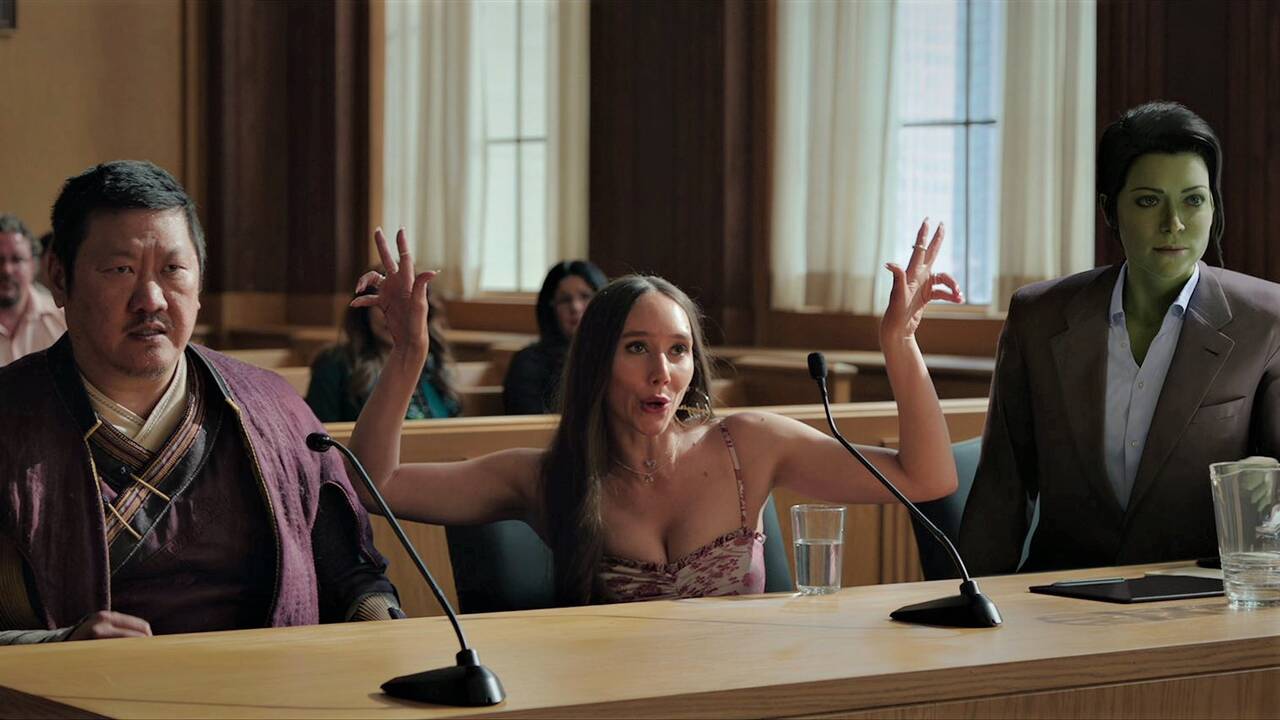 I think She-Hulk might be growing on me a bit. Or maybe I am responding to the ridiculous fun delivered by its fourth episode, which is as lightweight as the previous episodes but more funny and enjoyable in comparison.

The episode introduces us to Donny Blaze, a former student of Mystic Arts who was "kicked out after a week when he summoned three kegs and his former fraternity brother Ky-Dog to Kamar-Taj." Donny is now performing cheap human tricks, and Wong is worried that he has been using the sacred teachings in his shows and sending volunteers into other realms for casual fun. So Wongers contacts Jennifer, who in turn files a cease and desist. Wait a minute, what's Wongers? Well, that's the new name given to Wong by Madisynn, a ditsy woman whom Donny sends into a portal during one of his magic shows.

Along with this Wong problem, Jennifer finds it challenging to get a date on Matcher. She sets up an online dating profile, which yields no success (the one match she gets turns out to be a bum). So Jennifer makes a She-Hulk profile, and that attracts a lot of boys. She finds a perfect hunk who listens to her, but their intimate moment is interrupted by Wong due to a demon issue. That Donny guy opened a portal, allowing demons to fly into the Earth and wreak havoc. The damage is contained within the magic show venue as Wong and Jennifer throw the demons into another portal. The Earth is saved, though the same cannot be said about Jennifer's love life. When the handsome hunk sees Jennifer in her human form, he is disenchanted and leaves her apartment.

Wong and Jennifer show great chemistry together. They light up the screen with energy and humor. Madisynn makes you smile with her presence and fits perfectly in an episode where the courtroom becomes a ground for displaying magic. I chuckled when Donny used smoke bombs and when a man dozed off during Wong's speech in court. The absurdity is dialed up to an eleven, which brings the show's flippant and effervescent wink to the foreground. "I bet there's a fun tag," says Jennifer at the end. If you liked everything up to this point, stick around for the tag. It sure is fun.

Final Score – [7/10]
Reviewed by - Vikas Yadav
Follow @vikasonorous on Twitter