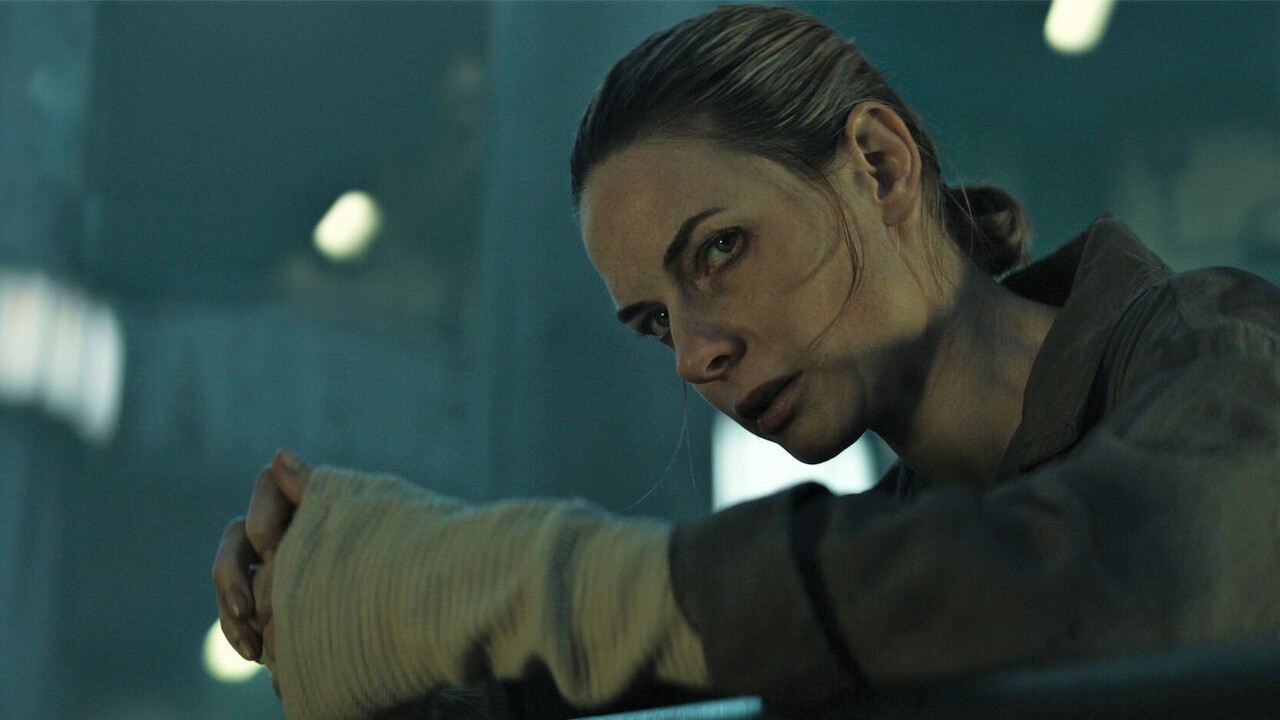 "We do not know why we are here. We do not know who built the Silo. We do not know why everything outside the Silo is as it is. We do not know when it will be safe to go outside. We only know that day is not this day," these are the words the first episode of Silo begins with as Sheriff Holston (David Oyelowo) hides some incriminating notes and locks himself in a cell. If you have read Wool, you already know how much curiosity this creates while reading and the way this show begins its journey is similar to what happens in the book.

Consider after an emergency situation you are locked in a basement, and there is no way to know what's happening outside. You may get curious to know but also scared that it might not be safe to go outside. It's not like we haven't seen this scenario before as Blast from the Past is one of the perfect examples. A similar-looking scenario was also set up in the CW's show The 100 Season 2. But Silo is different, nothing is straightforward, and everyone seems to be hiding something. Although, from the outside, Silo as a community is very surprisingly normal. Everything seems normal, children are going to school, parents are going to work, engineers are maintaining the machines, law enforcement is investigating crimes (in this case holding a restricted item), farmers are farming and many more. However, as the show progresses, we find out why everything is as it is.

As described by Apple, "Silo" is the story of the last ten thousand people on Earth, who live in a mile-deep tunnel to protect themselves from the toxic and deadly world outside. However, no one knows when or why the silo was built, and anyone who tries to find out risks being killed.

In the first few minutes only, the show goes back and forth between Sheriff Holston and his wife Allison, who wanted to get pregnant but found out something which is not known to other citizens of the Silo. Allison was curious but her husband Holston was not so much. Holston as a sheriff used to play by rules and never questioned the higher authority, and neither did he ever let his curiosity get the better of him (at least not when his wife was alive). However, after her pregnancy failure, Allison begins to doubt, who is actually controlling her life, and she ends up becoming the cleaner by going outside, which results in her death.

After the end of the first episode, you will realize that Silo is hiding the truth and everything outside must be better than what it seems. If you have seen "Blast from the Past," your mind will immediately go to the film and you may think that this could be a similar scenario, where the outside world is normal. But is it the actual case with Silo? The upcoming episodes will widen your curiosity and force you to think again, is it normal outside? This series will keep you engaged and make you change your opinion multiple times. As the show progresses, it exposes many things while getting us closer to the truth, but it won't be enough to give a perfect answer.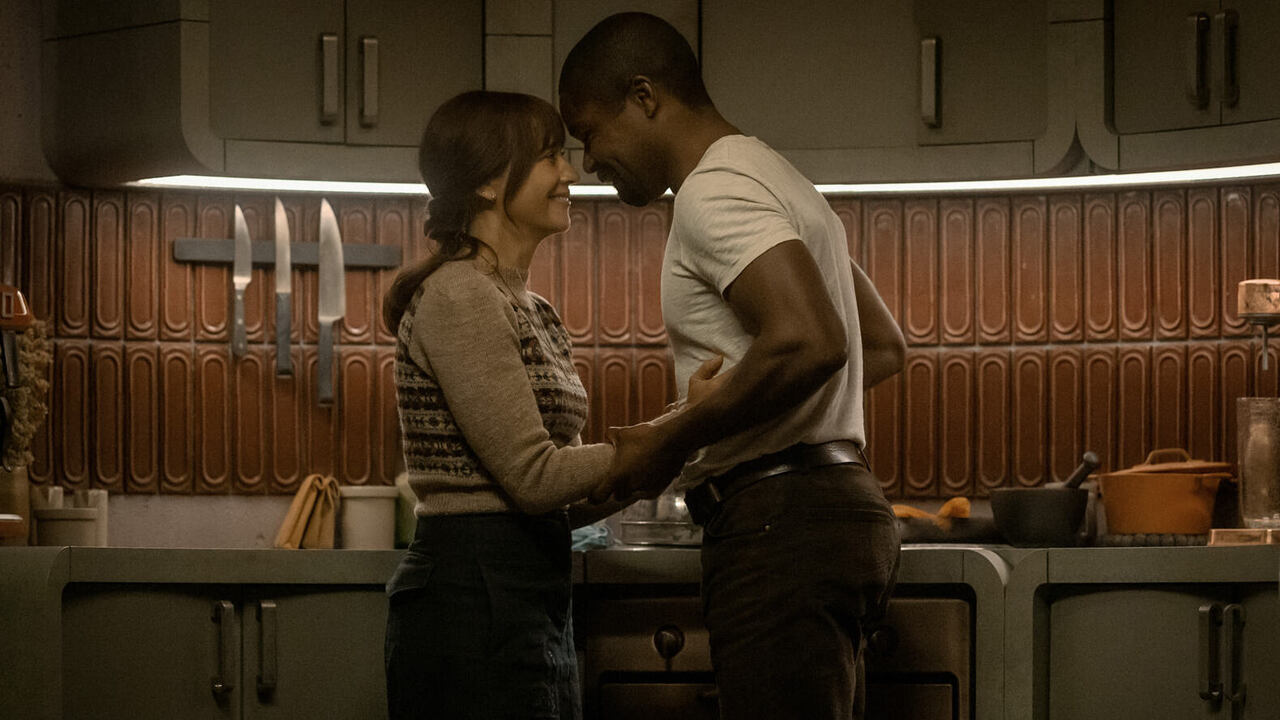 Rebecca Ferguson's Juliette takes over from Sheriff Holston in episode 3, which is also one of the best episodes of the Season. Ferguson is brilliant in her role and she adapts swiftly between her hardworking engineer role and a newly appointed Sheriff. David Oyelowo as Holston is perfect casting as he steals the show in the first two episodes, and almost made me forget that Rebecca Ferguson is the actual lead of this series. The whole character of Juliette is kind of living under Holston's shadow, everything Juliette does is based on what Holston has investigated.

Among other actors, Common as Sims is brilliant and appeals to the audience in the role of a villain. There are a few other actors who also do a spectacular job including Rashida Jones, Tim Robbins, Harriet Walter, and Ferdinand Kingsley, but I won't discuss them much in order to keep it spoiler free.

I like the design of the Silo a lot. It is as it is how I imagined while reading the book. The stairs, the neighborhood, the lower floors, the top floors - all of them create an ideal post-apocalyptic world divided by the standards of living. Even though the whole show is set in a mile-deep underground tunnel, there is still a lot to explore. The design of the Generator, the stairs, and a lot of other machines are just spectacular.

Without spoiling much, I won't go much into the story as I like the whole thing from the beginning till the end. The music from the first minute of the show till the last keeps you engaged and never lets you get bored for even a second. The only thing that could be disappointing are a few flashbacks, which might seem unnecessary. Every episode goes back-n-forth between the present day and flashbacks and ends with how they are connected, which I liked about this storytelling. With each episode, your curiosity will grow to find what might be happening outside. You will see many pieces of evidence and hints, but your opinion about what's outside the Silo is likely to change at the end of each episode. Even then you won't be able to guess what Juliette thinks - Is outside safe or not? - even she doesn't want to know. Even in the end, the series leaves us confused, but I liked it and for me, it was the best possible ending the first season would have got. However, some might not like a cliffhanger ending, but it seems perfect for a Season 2 setup.

Overall as a sci-fi fan, if you like to theorize about some mysterious thing, this show is 100% for you. The series will stream weekly with one new episode, which will give you enough time to theorize and try to guess what's happening and how the world could be outside of Silo? But I guess the Book readers may already have an idea.

Final Score- [9.5/10]
Published at Midgard Times
Note: All 10 episodes are screened for this review.
Premiere Date: May 5, 2023, on Apple TV+ with its first 2 episodes, while the rest will release weekly every Friday