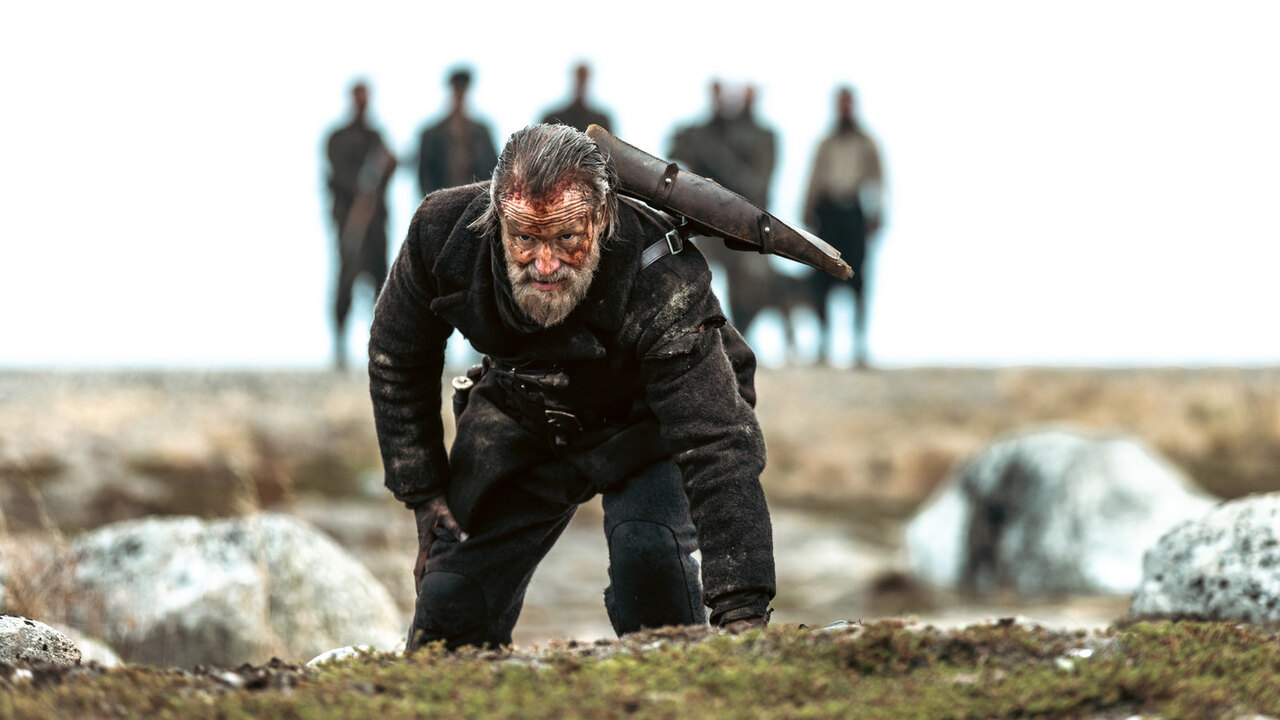 Sisu, directed by Jalmari Helander and starring Jorma Tommila, Aksel Hennie, and Jack Doolan is a war action film that takes place during the end of the Nazis' occupation of Finnish soil. During this time period, the Nazis were ordered to follow a scorched Earth plan wherein they destroyed everything that was in their way before fleeing. They burned cities and villages and captured whatever valuable article they could lay their hands on.

The film revolves around a band of such Nazis coming across a gold miner who they try to lay their hands on, only to discover that this man is a legendary soldier who was once known as 'the immortal'. What happens as he clashes with a small fleet of fleeing Nazis is what the film is all about.

I honestly feel that this could've worked brilliantly as a silent film too. It features minimal dialogue as it is with the major focus being on action and set pieces, so it wouldn't have been weird if they had gone all out and made a film devoid of dialogue completely. This is a true action film. It isn't a drama, it isn't a war film, it is a solid action film in the purest possible form. We have an old man who isn't really properly named in the film but is famous across the land as Koschei (named so by the Russian soldiers who had to face his wrath when he was still a soldier), this man basically has a John Wick-esque vengeance arc as he hunts down and brutally murders soldiers who killed his horse.

This man has an especially odd case of old man strength, similar to something that is seen in video games or movies like Joel from The Last of Us or even Logan from the Wolverine film. Our main character is a force to be reckoned with. The film begins with a narration of the Nazi's scorched earth plan and then swiftly shifts into a chapter-based story telling which reminded me of older films. Each chapter is concise, and the words for the chapter guide the following scenes. I like the way the film is shot and made, it has some perfect atmospheric music that marks each sequence of gruesome action and keeps the viewer engaged.

There is a particular scene not too far into the film where our main protagonist is stuck in water with the Nazi soldiers overlooking. The Officer in charge sends a boat near where he was last spotted, commanding the soldier to dive in and bring the old man's corpse. What happens after as he cuts open the soldier's throat and somehow manages to breathe is wild. The entire sequence is some of the most exhilarating action I've seen.

The film, contained in its world, does an excellent job of making sure that you enjoy how invincible the old man is. Even his invincibility though is made to look realistic with his disgustingly real-looking wounds and openings in the skin. I have to admit that this is a grotesque film that isn't for the faint of heart. There is blowing up of humans as well as other creatures, there's enough blood that can make a grown man feel squeamish and there's enough violence that any action fan would instantly press play.

I liked this film to a great extent, everything is just so cohesive and tightly packed. The only complaint I have is that some of the physical fight scenes had one too many jump cuts. The final action sequence is especially a little disappointing (even though it is great, I was just hoping for something more).

This film is a breeze to watch, at 1 hour and 38 minutes, it felt like a short action grit that amused me and reminded me of why this genre works. The Old Man is an absolute badass and amazing to watch.

Final Score – [8/10]
Reviewed by - Aayush Chaurasia
Follow @AayushC44 on Twitter
Publisher at Midgard Times