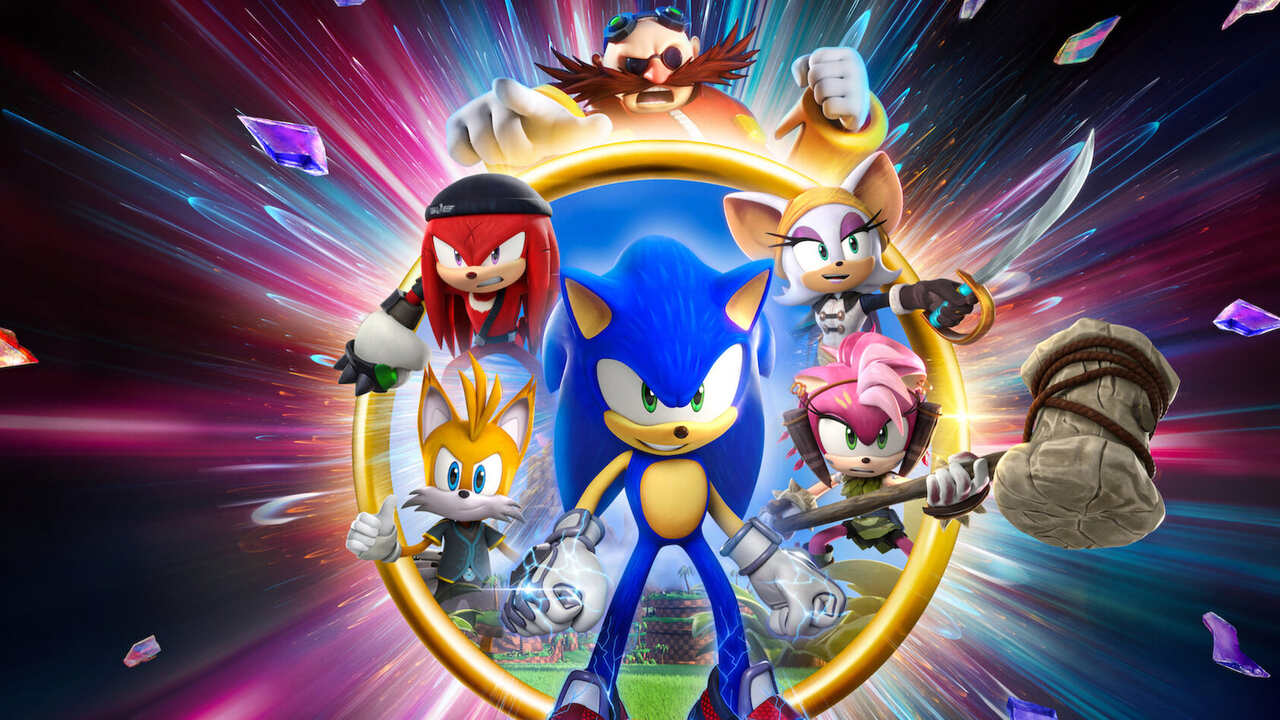 Sonic Prime is out on Netflix globally for everyone to enjoy. The series is based on a video game character and has brought in a lot of anticipation before its official release. These animated series consist of 8 episodes. All the episodes have a run time approximately of 25 minutes except for the first episode which runs for around double the time of the rest of the episodes.

The series introduces a multiverse. When fragments that hold everything together in the multiverse break, Sonic is sent to the different universes, where he has to collect these pieces and put everything back together. Sonic the Hedgehog meets his friends and enemies as he goes on to these different universes. Lots of adventures and suspense is awaiting the audience throughout these eight episodes.

Since Sonic is the main character, he does not undergo any prominent changes throughout as he goes into the different universes. However, the friends in the series, go through a lot of changes like becoming machines, pirates, etc.

The series is fast-paced. The episodes move at such a great pace that the audience will enjoy every bit. Not more than two episodes are given for each universe making the series interesting at all levels. And most of the episodes are filled with action with some emotional elements.

Sonic Prime will surely be enjoyed by everyone who has previously loved Sonic the Hedgehog. Sonic goes through a lot of troubles as he tries to restore the multiverse and gives us emotional as well as suspenseful scenes. The animation used in the series is too good and will meet the expectations of the fans without a doubt. The colorful settings and easy plotline make this series a perfect watch for the younger audience too.

The makers have included emotional elements to perfectly balance out the relationships Sonic has with his friends as he moves from one universe to another. The last episode of the series, however, can be said to have a cliffhanger ending. But we don't need t worry as Netflix has already renewed Sonic Prime for a season 2.

Sonic Prime's every episode ends with a bang, and the next one starts where the previous one left off. There is nothing in this series that makes the series unpleasant to watch. Overall, this series is a good watch for all age groups especially younger audiences or people who have loved the previous versions of the character. The episodes are truly engaging and it feels nothing less than a movie. It's a good choice for a binge-watch since most of the episodes are less than 30 minutes.

Final Score – [8.5/10]
Reviewed by - Poornima Balsu
Follow @BalsuPoornima on Twitter
Publisher at Midgard Times