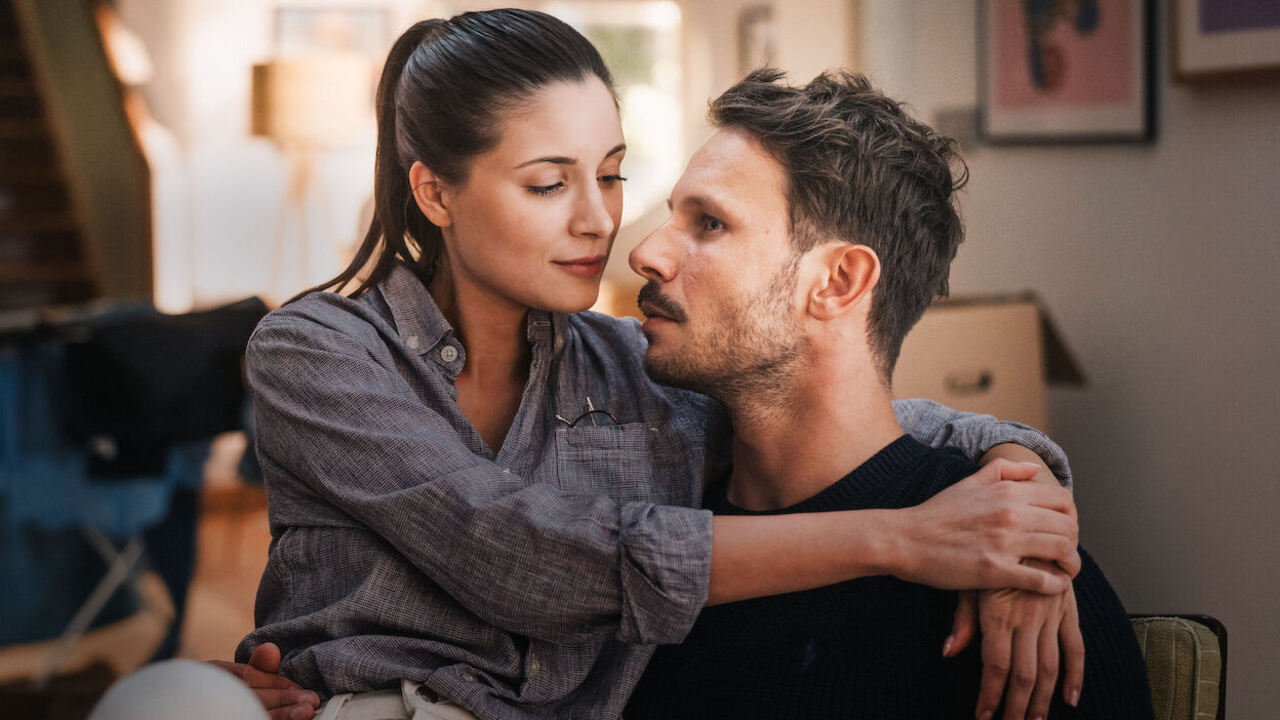 Squared Love (Polish: Mio do kwadratu) is a Polish film that revolves around Monika and Enzo. Enzo is supposedly a celebrity journalist who is also quite a womanizer. Monika is a part-time school teacher and, secretly, a part-time model who goes by the name Klaudia. This film is in some ways quite a bit like the Indian film "Rab Ne Bana Di Jodi," because the film centers around Monika's double life, wherein by making just a few very cosmetic appearance changes she is able to convince people that she is two different people, similar to that of the Indian film. The film concludes with Enzo falling in love with Monika as well as her modeling counterpart Klaudia and being confused between the two of them until he discovers that they're the same person, and the film ends on a happy note.

Squared Love All Over Again is the sequel to that film and has the same star cast. It is about what happens after the happy note. The story goes as follows: It is revealed to the world that Monika is Klaudia; she now doesn't have to don a wig and pretend to look different. She can be herself. People adore her and have become her fans while she was on vacation with Enzo. On the other hand, Enzo has hit a hiccup at work, rendering him financially unstable. After returning from the vacation with Klaudia, he discovers that his ex-girlfriend (Alicia) has fired him.

Rafal appears at this time. Rafal is a sensationalist reporter and actor. In his first scene, he is shown interviewing a writer, whom he exposes on live television for having an affair. after which he has to interview Monika. He asks Monika undignified questions, and she responds with wit and wins over the viewers.

Later on, he ends up working on a kids' show, and since he has a reputation for not being a family-friendly person, he needs a co-star who is likable and has been seen with children. That is why the show's producers approach Monika to be the co-host, and after Rafal spends days convincing her, she finally gets convinced. The show is a talent show for children. Meanwhile, Enzo has been blacklisted from the industry and has to play homemaker, which he doesn't appreciate much.

The rest of the film deals with the talent show and Enzo having a difficult time as Rafal continues to get closer to Monika. Whereas Enzo was once a journalist and is now unemployed, he has to figure out what to do. Will Monika end up falling for Rafal, or will she stay with her original romance from the first film? That is for you to find out in Squared Love All Over Again.

The chemistry of the leads carries over from the previous film; the two are still quite likable and have a decent pairing together. With Enzo, the film deals with the insecurities that follow men when they are unemployed with a working partner. In one scene, despite being broke, Enzo tries to pay at a restaurant, and when Monika has her way and pays instead, the paparazzi capture it and sensationalize Monika as Enzo's "Sugar Mommy." Weird antics by the school headmaster that Monika works for and any other shenanigans follow.

The film is decent in terms of watching; it is something you'd put on after a tiring day. It is easy to watch and doesn't require too much effort to follow. If you want to watch a rom-com with your partner, this is a film that you can pick for a relaxing experience. However, it is just average and nothing special.

Final Score – [5.5/10]
Reviewed by - Aayush Chaurasia
Follow @AayushChaur44 on Twitter
Publisher at Midgard Times