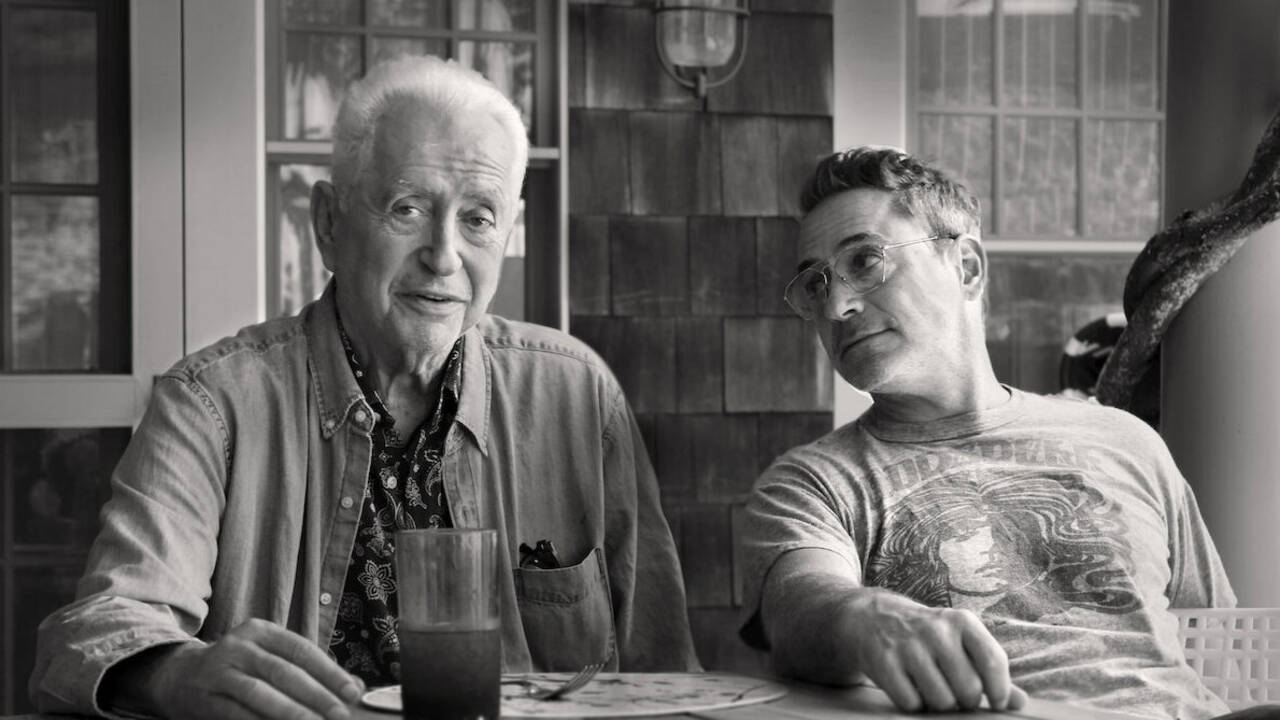 "Sr." is Robert Downey Jr.'s Stutz sans therapy sessions. Like Jonah Hill in that film, Jr. celebrates the man who shaped him and made him a better person. Not many people are familiar with Robert Downey Sr. and his works, and "Sr." attempts to correct that fault. It also doubles up as a family album, which preserves precious moments in an immortal box. Humans will come and leave the earth, but movies will last forever (or at least until the planet is not blown up). "Sr." is like a time capsule for the Downey family, who will cherish it more intimately. For others, the documentary hopes it would ignite their interest in seeking the films of a man named Robert Downey Sr. Thus, rendering him perennial.

And what films they are! Sr.'s filmography is packed with kooky, experimental stuff, the glimpses of which arouse excitement and provide mirth. There is Chafed Elbows, in which a son marries his mother. In another film, a woman has sex with a monkey on the bed. Needless to say, Sr's mother was not a fan of Chafed Elbows. Not everyone considers movies to be fictional entertainment, and I guess Sr.'s mother was probably one of those people. Still, the man continued making eccentric films and got rave reviews from reputed publications like The New York Times.

It's not just about critical acclaim. There was a large audience for Sr.'s films. One of the fans is none other than the great Paul Thomas Anderson. Jr. jokes that Anderson is that son Sr. never had. You can see where this joke is coming from by looking at the scenes where Sr. praises Anderson. There is ebullience in the voices of the two men (Sr. and Anderson) when they talk about each other.

Sr.'s films are imbued with oddball humor, and some of the earlier works have an "anything goes" style and vibe. The same praise can be extended to "Sr." This documentary feels like an organized rough cut. We see the crew, the camera, and even the editing process. We are somewhere between "into the scenes" and "behind the scenes." It seems like an odd place to be in, but the experience is nevertheless enjoyable and engaging. From watching Sr. moving around and joking to seeing him on a bed asking his son if he has met Jr., it feels as if a lot of time has gone by. Of course, in terms of the documentary, only an hour and 20-something minutes go by. This sense of years going away within such a short span evokes poignancy. Generally, movies end after two or three hours. But if they feel special and personal, they tend to stay with us for a lifetime. The people in the frame become immortal through our memories.

Final Score- [9/10]
Reviewed by - Vikas Yadav
Follow @vikasonorous on Twitter
Publisher at Midgard Times