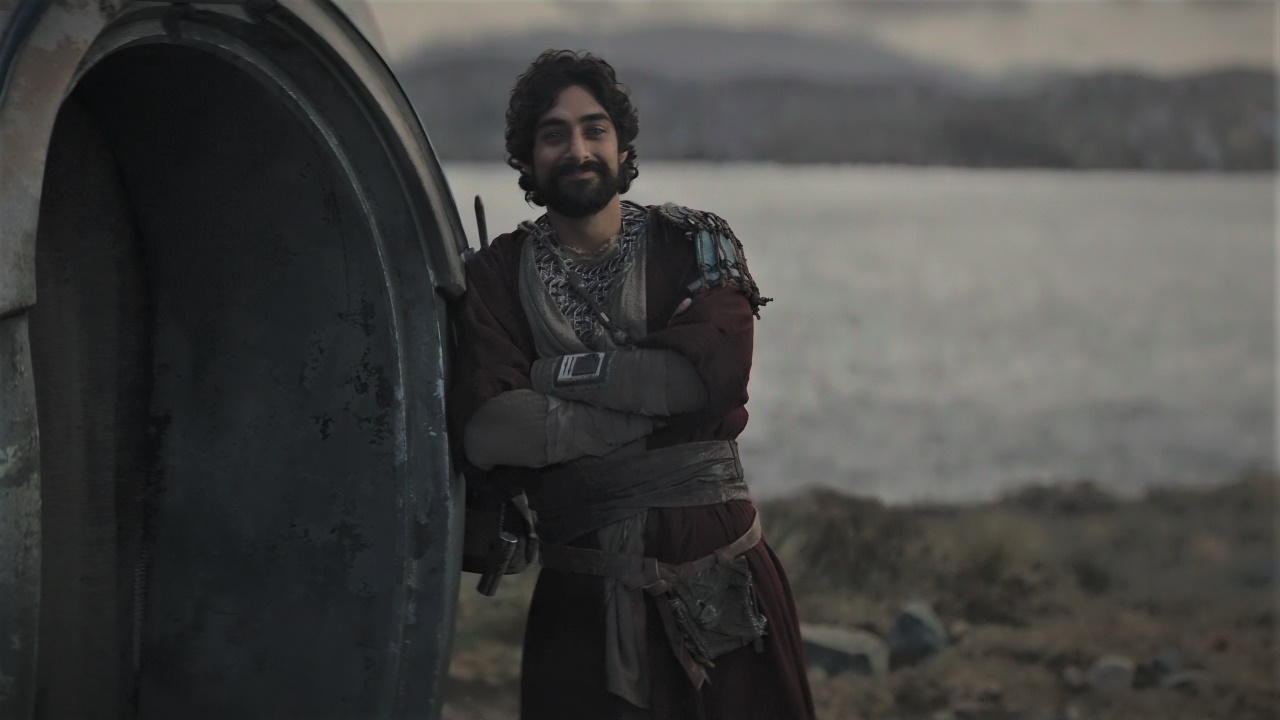 The sixth episode was called the best episode of Ahsoka so far as Sabine finally gets united with Ezra after Grand Admiral Thrawn's return marked the start of the episode.

Episode 6 began with Morgan, Baylan, and Shin reaching Peridea with Sabine in their hold. The giant ship of Thrawn approaches from the sky, and when it reaches the planet, Thrawn appears. Although Sabine has a deal with Baylan and Morgan that they will let her go to look for Ezra, they don't seem to honor it. Thrawn, meanwhile, sees Sabine as a pawn in his larger game. He offers her a chance to escape, along with some supplies, weapons, a wolf-like creature called Howler, and a clue to Ezra's location.

Sabine takes the bait and sets out to find Ezra, who has been living on Peridea for a long time. As soon as she leaves, Thrawn also sends Baylan and Shin after her, hoping to eliminate both her and Ezra once and for all. Ezra has befriended a group of Notis, cute creatures who wear the Rebel symbol on their fur. Sabine follows the Notis to Ezra's hideout, where they have an emotional reunion. Sabine is reluctant to tell Ezra the truth about her arrival, fearing that he might be in danger.

The sixth episode mainly tried to put Thrawn's return in focus, but Ezra's return stole the limelight. The episode ended on a cliffhanger after Thrawn came to know that someone was heading their way and she is none other than Ahsoka. Thrawn asks Morgan to research everything about Ahsoka: her past, her origins, her master, and her powers. He also shows distrust in Baylan who is a former Jedi.

There is hardly any solid leak about the seventh episode making it the first in the series. However, the rumor mill is still hot. As per the rumors, Anakin will return in episode 7, and this time in a hologram. The leak suggests he will again appear in front of Ahsoka. There is no info that it will be a dream sequence or he will contact her. The leak also reveals Anakin's dialogue, however, as I mentioned earlier, this is not solid info. "In this war, you will face more than just droids. As your master, it's my responsibility to prepare you. I won't always be there to look out for you. Don't be afraid. Trust your instincts. I know you can do this, Ahsoka," says Anakin via a hologram.

However, there is one solid leak that hasn't been denied by anyone - C-3PO is all set to appear in episode 7. Built by Anakin Skywalker, C-3PO was designed as a protocol droid intended to assist in etiquette, customs, and translation, boasting that he is "fluent in over six million forms of communication". C-3PO memory was erased after the birth of the Skywalker twins to protect them from Anakin, who turned to the dark side.

Among other rumors for episode 7, Baylan and Shin are rumored to fight with Sabine and Ezra, later Ahsoka Tano also joins the fight while also reuniting with Ezra. After showing his doubts and Baylan, Thrawn also sends his own droid assassin named "Carnast" after Baylan and Shin who are tracking Sabine to Ezra.

The seventh episode is directed by Geeta Vasant Patel and is rumored to be 45 minutes including the credits, 1 minute less than the sixth episode, which was 46 mins. Ahsoka Episode 7 will be released on Tuesday, September 26 at 9 PM EST on Disney+, worldwide. In India, it premieres at 6:30 AM IST on September 27.