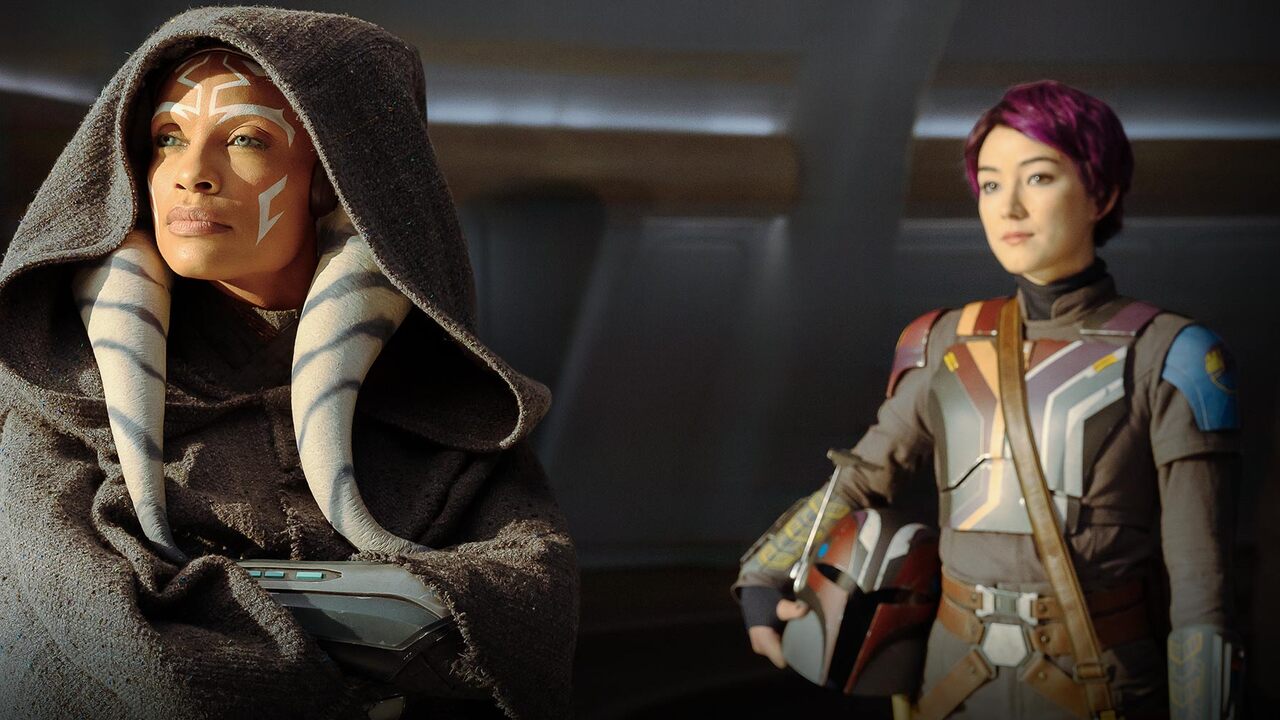 Ahsoka is a show that many Star Wars fans have been eagerly anticipating, especially those who followed the animated adventures of Ahsoka Tano and her friends in The Clone Wars and Rebels. The series picks up after the events of The Mandalorian and The Book of Boba Fett, where Ahsoka (Rosario Dawson) is on a quest to find Grand Admiral Thrawn and Ezra Bridger, who vanished into the unknown regions at the end of Rebels. Along the way, she reunites with some familiar faces, such as Hera Syndulla (Mary Elizabeth Winstead), Sabine Wren (Natasha Liu Bordizzo), and Huyang (David Tennant), as well as encounters some new enemies, such as Morgan Elsbeth (Diana Lee Inosanto), Baylan Skoll (Ray Stevenson), and Shin Hati (Ivanna Sakhno).

The show begins with a text crawl that tells us why Ahsoka is looking for Thrawn. She gets help from some old friends, like Hera and Huyang, but also faces some new enemies, like Morgan, Baylan, and Shin. They are all after a map that can lead them to Thrawn, who is trapped somewhere in space and time.

The first episode of Ahsoka shows us that she is looking for a map that can lead her to Thrawn and maybe Ezra. She gets the map from Arcana, a planet where the Dathomirian witches used to live. She meets up with Hera (Mary Elizabeth Winstead), who is now a high-ranking officer in the New Republic, and she tells her to go to Lothal and find Sabine (Natasha Liu Bordizzo), who was once her Padawan. But Morgan knows what Ahsoka is up to and sends Baylan and Shin to Lothal to get the map from Sabine.

On Lothal, the Rebels are celebrating their victory, but Sabine is not in the mood. She misses Ezra, who sacrificed himself to save his friends. She watches a hologram message from him, where he calls her his "sister". Ahsoka and Sabine meet again, and Ahsoka wants Sabine to join her quest. But Sabine is reluctant because she feels like Ahsoka abandoned her as a Jedi. Shin attacks Sabine and stabs her, leaving her in critical condition. Ahsoka is worried about her friend.

In the second episode, Sabine survives and wakes up in a hospital. Hera tries to convince her to become Ahsoka's Padawan again, but Ahsoka thinks Sabine is not ready. Morgan, Baylan, and Shin use the map to find out where Thrawn is. They need a device called the Eye of Sion to get him back. Morgan claims that she can see the future where Thrawn returns.

Sabine hacks a droid and learns that it came from Corellia. Ahsoka and Hera go there to investigate Morgan's shipyard, which is now controlled by the Republic. But they face trouble from the ex-Imperials who work there. Ahsoka fights Marrok, another of Morgan's henchmen. Hera and Chopper chase a ship that has the Hyperdrive that can power the Eye of Sion. They manage to get away with it. Ahsoka and Sabine reunite, and Sabine decides to join Ahsoka's mission. She cuts her hair and wears her Mandalorian armor again.

The first two episodes of Ahsoka are a mixed cocktail of good and bad. On one hand, they are visually stunning, with impressive recreations of the planets, ships, and creatures from the animated shows. The action scenes are well-choreographed and exciting, especially the lightsaber duels between Ahsoka and her foes. The music and sound design are also top-notch, creating a sense of immersion and nostalgia. The show also does a good job of introducing the main plot and setting up the stakes for the rest of the season.

On the other hand, the episodes suffer from some pacing and character issues. The dialogue is often exposition-heavy and cryptic, making it hard to follow for newcomers.

I like the premise of the show, which is to explore Ahsoka's journey after the events of The Mandalorian and The Book of Boba Fett. I think Ahsoka is a fascinating character, who has grown from a young and impulsive Padawan to a wise and powerful Force user. I also like the idea of bringing back some of the characters and elements from the animated shows, such as Hera, Sabine, Huyang, Thrawn, and Ezra. I think these are great ways to connect the different parts of the Star Wars universe and to please the fans who have followed Ahsoka's story for years.

Overall, Ahsoka is a show that has a lot of potential but also some flaws. It is a treat for Star Wars fans who want to see more of Ahsoka's story and the continuation of Rebels. However, it could benefit from better writing, acting, and pacing, as well as more emotional depth and humor. It remains to be seen if the show can improve in these aspects in the upcoming episodes.

Final Score – [7.5/10]
Reviewed by - Arpita Mondal
Follow @ArpitaMond33387 on Twitter
Publisher at Midgard Times