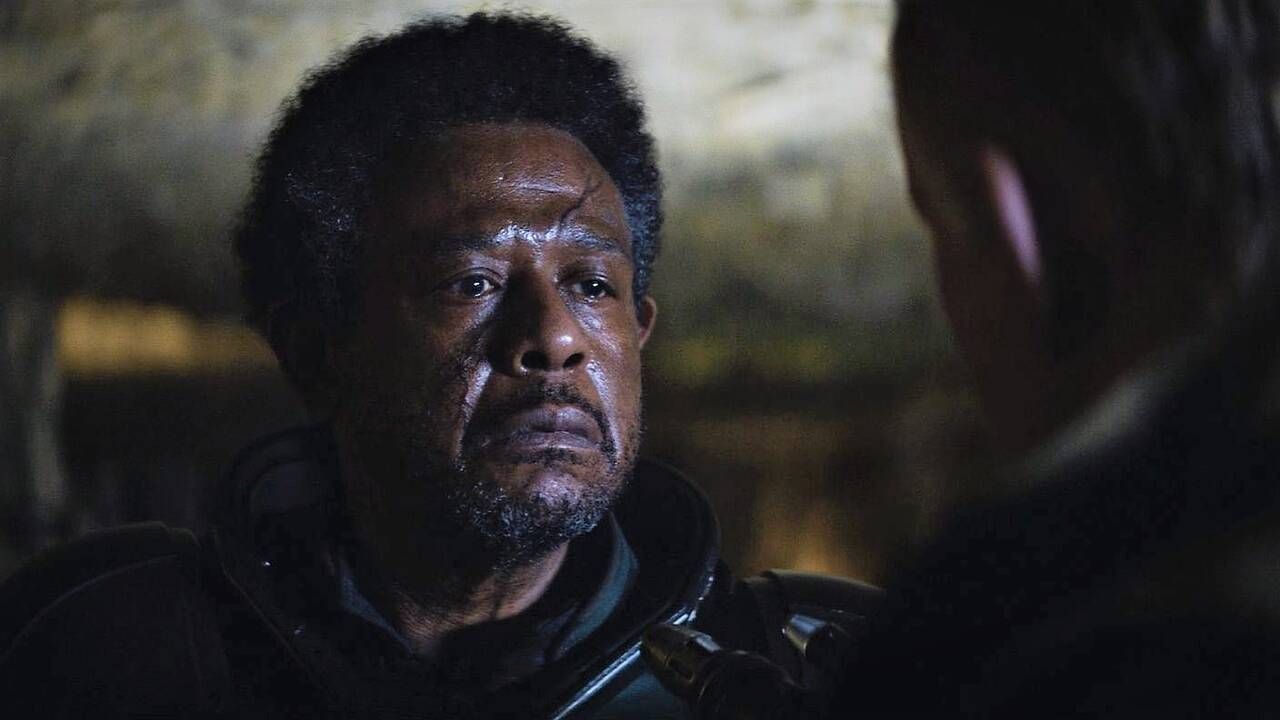 Andor Episode 11 Spoilers Ahead

Whatever the title of the episode may be, a line spoken by Saw Gerrera (Forest Whitaker) is the highlight of this episode, which focuses on Luthen and his formation of the rebel alliance for the greater good.

Undoubtedly, Andor is the best Star Wars content in the past few decades, and episode 11 is not far from being the best episode of the show. Officially titled, "Daughter of Ferrix," this episode is the peak Star Wars content that you can expect. Even the small moments and sentences with few words were enough to give proper Goosebumps.

The penultimate episode of Andor's first season begins with the news of the death of Maarva, Cassian's adoptive mother, and a grieving B2EMO asking for her. The imperial unit on the ground led by Dedra Meero wants to use Maarva's death to lure Cassian on Ferrix, so they spread out her death's news and allow the locals to arrange a funeral.

At the end of the episode when Cassian finally connects on Ferrix, he asks to tell Maarva that he is fine, but he can't come home now. But his mother is already dead, and that's what his conspirator made him aware of, making it one of the most emotional scenes of the series.

But the main highlight of this episode was the conversation between Luthen and Saw, which could be one of the biggest rebellion moments. Saw was preparing to fight alongside Kreegyr, but Luthen tells him that it is no longer required as it is going to fail. It makes Saw paranoid about Luthen as he suspects him to be ISB. Luthen was ultimately able to convince him for sacrificing 30 men plus Kreegyr as Saw convincingly asks "For the Greater Good?" As Luthen replies, "call it what you will." The tension level in this scene was top-notch, and it couldn't have been concluded in a better way than Saw finally telling, "Let's call it war."

However, this wasn't the only big moment for Luthen as he tries to return using his Haulcraft, an imperial patrol ship stops him and traps his ship in the tractor beam. Luthen ultimately escapes but not before giving the imperial ship a big blow, which came out of nowhere and shocked the imperial patrol as well as the audience.

Andor Episode 11 has also perfectly set up the first season's finale, which might see Cassian returning to the Ferrix to get a final glimpse of Maarva, but also waiting for him are imperial soldiers and Dedra Meero. It will be surely exciting to see how Cassian is going to escape for the second time from the hands of ISB and probably Syril Karn and how ISB celebrates a fake victory.

Star Wars 'Andor' Episode 12 will return next Wednesday, which also will be its final episode before the next season in 2024.

Final Score - 10/10