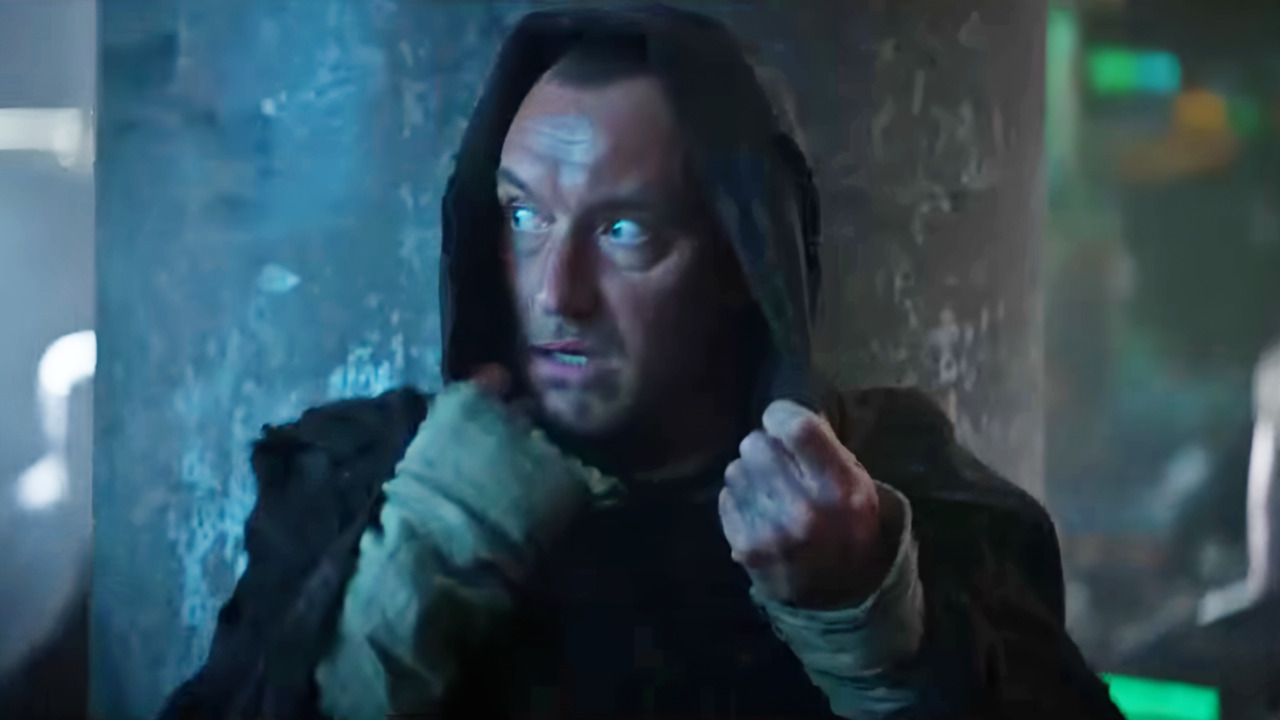 Star Wars fans are in for a treat as the highly anticipated "Star Wars Skeleton Crew" is set to make its way onto Disney+ later this year. The show, created by Jon Watts, best known for his work on the Spider-Man films, and written by Chris Ford, follows the story of four children lost in the vastness of space, trying to find their way back home.

Set 9 years after the battle of Yavin, and 5 years after the events of Return of the Jedi, this show promises to be an emotional journey for viewers. With a cast that includes Jude Law, Ravi Cabot-Conyers, Kyriana Kratter, Robert Timothy Smith, Ryan Kiera Armstrong, Tunde Adebimpe, and Kerry Condon, there's no doubt that the show's creators have put together an impressive team of talent.

The show's official description paints a picture of a journey that will take viewers to the very edges of the galaxy. And while we still don't have a confirmed release date for the show, fans have already been treated to a brief glimpse of what they can expect during Star Wars Celebration 2023.

In the clip, we get a sense of the show's scope, as well as a glimpse of the young cast who will be bringing this story to life. Not just that, in today's May The 4th Be With You tribute montage, we got our first look at Jude Law's character, a Jedi who will be guiding the children back home.

With filming wrapped up in January of this year, fans have been eagerly awaiting any news of a release date or a trailer. And while we don't have either of those just yet, we can't help but feel excited about what "Star Wars Skeleton Crew" has in store for us.

The show's title, "Skeleton Crew," is an apt one. It conjures up images of a group of people working together, despite the odds being stacked against them. And that's exactly what we can expect from this show. A group of children, lost in the vastness of space, working together to find their way back home.

But this isn't just a kids' show. Jon Watts has made it clear that while the show stars four children, it's not just for kids. And with a talented cast that includes the likes of Jude Law, we can expect some truly emotional performances from the show's stars.

As we eagerly await the release of the show, we can't help but wonder what kind of obstacles these children will face on their journey. What kind of dangers will they encounter? And, most importantly, will they make it back home?

It's easy to imagine the show's creators drawing inspiration from classic adventure stories like "The Goonies" or "Stand By Me," as we follow this group of children on their epic journey through space. And with Jon Watts at the helm, we can expect some truly breathtaking visuals, as well as some tense and thrilling action sequences.

So, while we don't know everything there is to know about "Star Wars Skeleton Crew" just yet, we can't help but feel excited about what's to come. With a talented cast, an emotional storyline, and some truly impressive cinematography potential, this show promises to be a must-watch for Star Wars fans everywhere. Star Wars: Skeleton Crew will release later in 2023 on Disney+.