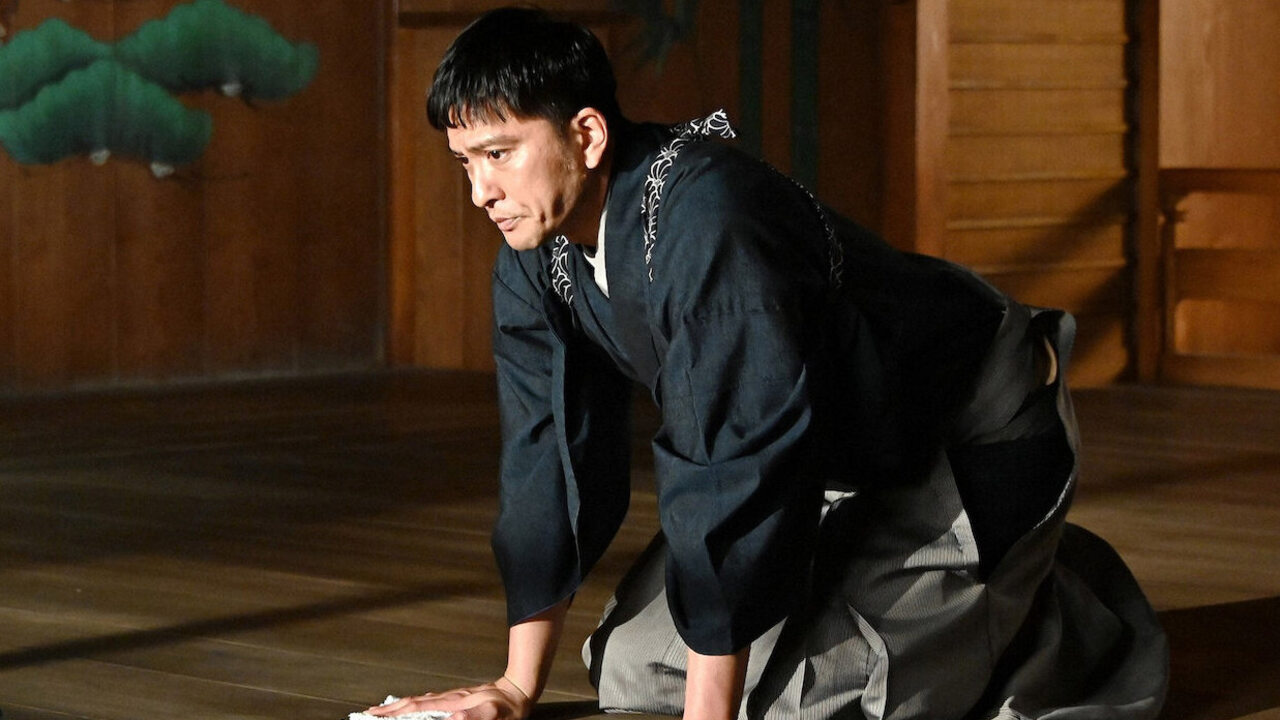 Story of My Family is a Japanese drama that was released in 2021 and is available on Netflix. Also known as The Story of My House, My House Story, and Ore no le no Hanashi (in Japanese), this drama is a heartfelt and emotional ride. It is directed by Kaneko Fuminori, Yamamuro Daisuke, Fukuda Ryosuke. The series has a total of 10 episodes each having a run time of 44-58 minutes.

Story of My Family tells the story of Juichi Miyama, a pro wrestling star. When Juichi was young, he rebelled against his father and left home, and also cut off ties with his family. Jusaburo is his father who is a popular Noh actor and also a "Living National Treasure". Jusaburo survives a critical illness and decides to marry his young caregiver. After learning about the marriage and the fear of losing his father's wealth to an outsider, Juichi returns home to help with his father's health. For his plans to work out ultimately, he has to face both his side of the family and also the mysterious caregiver. The story picks up from here delivering us family drama along with some comedy and valuable lessons.

Even though the themes it claims to have might sound light-hearted, the drama goes a lot beyond that. It certainly portrays family and relationships among the family members as its main element. The drama has also given a lot of focus on the issue of inheritance and the chaos it might cause in a family. Japanese traditional art families are known for having inheritance issues, and the drama throughout the ten episodes hints at such social issues in Japan at various points in the episodes. The drama has been able to highlight certain elements that everyone might face in their daily life. It beautifully reminds us of the value of certain basic things which we might take for granted.

The actors have unanimously given a fantastic performance. Tomoya Nagase, Erika Toda, Kento Nagayama, Noriko Eguchi, Nishida Toshiyuki, and many others have played characters in this series. Nishida Toshiyuki has received training in Noh therefore he was able to bring that experience into his character. And of course, Nagase Tomoya has to be given credit for the performance he delivered. The preparation he did before getting into his character could be seen throughout the drama. The relationship between the characters and their developments with each other also felt authentic.

The story portrays a lot of good values about family. Even though the story might come across as generic, it still can capture hearts. This is because even with a simple story, the makers were able to elaborate on different subjects in each episode. The viewers will have a great time learning and acknowledging so many different things as each episode progresses. The drama has been able to show certain mundane moments of life which are not so basic. The meaningful after moments of every major moment have been beautifully portrayed through the story and characters. Topics like these were captured masterfully in this drama making it unique.

The drama also has a good pace which does not feel rushed therefore with each episode, there is a steady progression and the story just keeps getting better. The drama also has an amazing ending. Something which most viewers might not expect. It's a surprise and makes the drama watch-worthy till the end. Story of My Family will certainly lighten up your mood but the only thing we have to keep in mind before starting this drama is that we will have to give it some time to take formations and bring in the picture. Watch this with your family or friends to experience a set of emotions!

Final Score – [8/10]
Reviewed by - Poornima Balsu
Follow @BalsuPoornima on Twitter
Publisher at Midgard Times