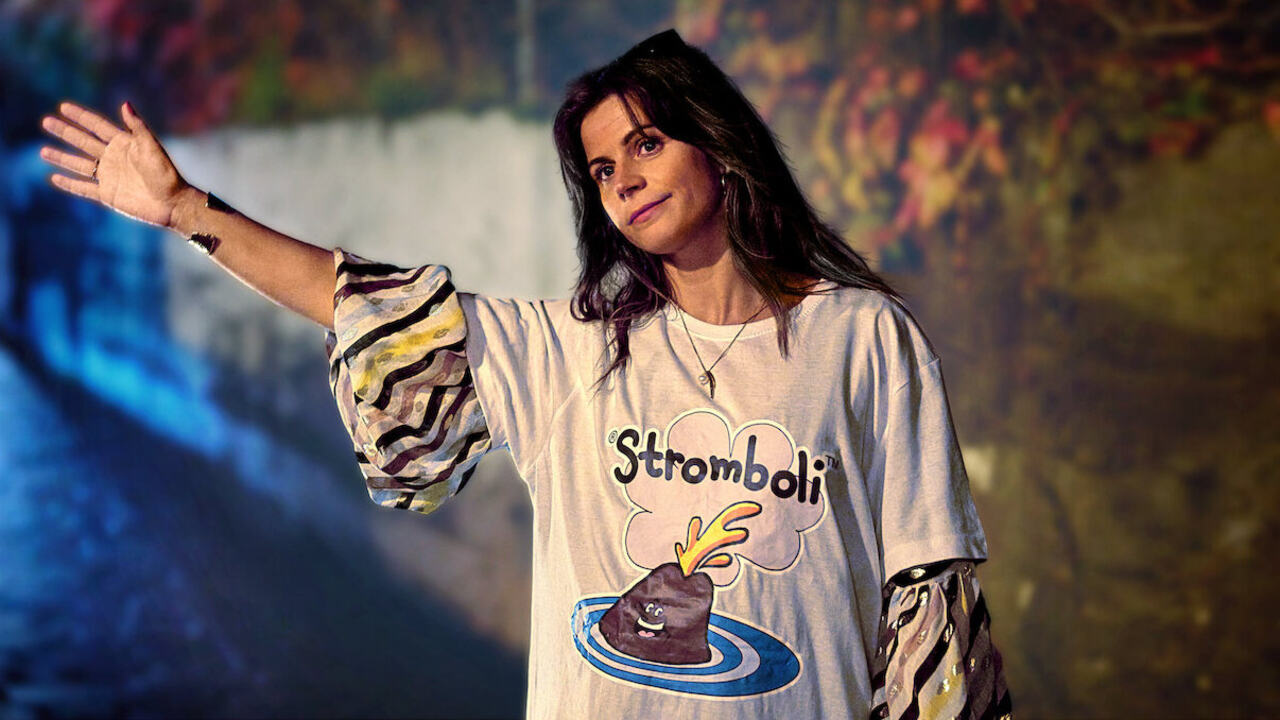 Stromboli followed the life of a disheartened mother held back by fears and past experiences. Although physically free, she was emotionally tied down to the roots of trauma. She sets off to a small island to remind herself of what truly is in the present.

The movie starts with Sara, the protagonist trying to have her Titanic moment, in a self-destructive episode. However, as the movie progresses, she is found to be carefree, reckless, and a little bonkers. The story unfolds in a peculiar way. Everything seems alright at first but like peeling an onion, each layer makes it messier and brings us closer to the core or the essence of the story. Stromboli's plot completely destroys the perception we have of Sara and then rebuilds it into the finest character I've ever seen. Her plight from downtrodden and powerless to reclaiming her own agency is beautiful.

Being reckless as a mother is often frowned upon but Sara's character seems to empower women to do what they want as long as they look forward. Stranded and exhausted from her pointless way of living and drowning in drinks each day, she decides to look for help. Then comes across Jens who offers to help her through his 'From Fear to Love' program. The program focuses on healing and moving beyond your past traumatic experiences. Sara constantly seems to hope that the dormant volcano on the island erupts and her death would come soon.

The program brings together some traumatized people from all walks of life. They laugh, learn and love together as they heal from their past. Jens gives them a platform to dance and enjoy, forgetting the experiences that made them enroll in the program. He tries to steer them into a world where they can forgive and move on from their problematic episodes. In the last few minutes of the movie, Jens makes the program enrollees confront their fears. With a live performance of her destructive past, Sara talks about how she was raped in grave detail. I got chills as she spoke about her experience. The gradual merging of present times with the past made it all the more real to me.

The movie shows the effects of rape in small clips or flashbacks in the beginning but it all pieces together at the end when she recounts her story. Stromboli could've been a masterpiece had they not tried to bring comical elements every so often. When a movie has serious undertones, comic relief is often a bad idea. In my opinion, it ruined the flow of the movie greatly and made me skip forward to the sorrowful parts again. It can be filed as inappropriate and make one stop watching the movie altogether.

Lastly, I personally feel like Sara's character was given too much limelight. A good movie is made when the light is still shed on a few supporting characters. In Sara's case, the focus was on her and her alone. It made Stromboli seem quite bland and monocentric. However, it beautifully portrays the repercussions and trauma that rape and sexual assault bring along, even years later. It doesn't always end with a no-touch policy.

In conclusion, I believe it is a good movie overall. Some tweaks would have blown the audiences' minds but the movie is a must-watch as it is.

Final Score- [7/10]
Reviewed by - Jess Doshi
Follow @JessDoshi on Twitter
Publisher at Midgard Times