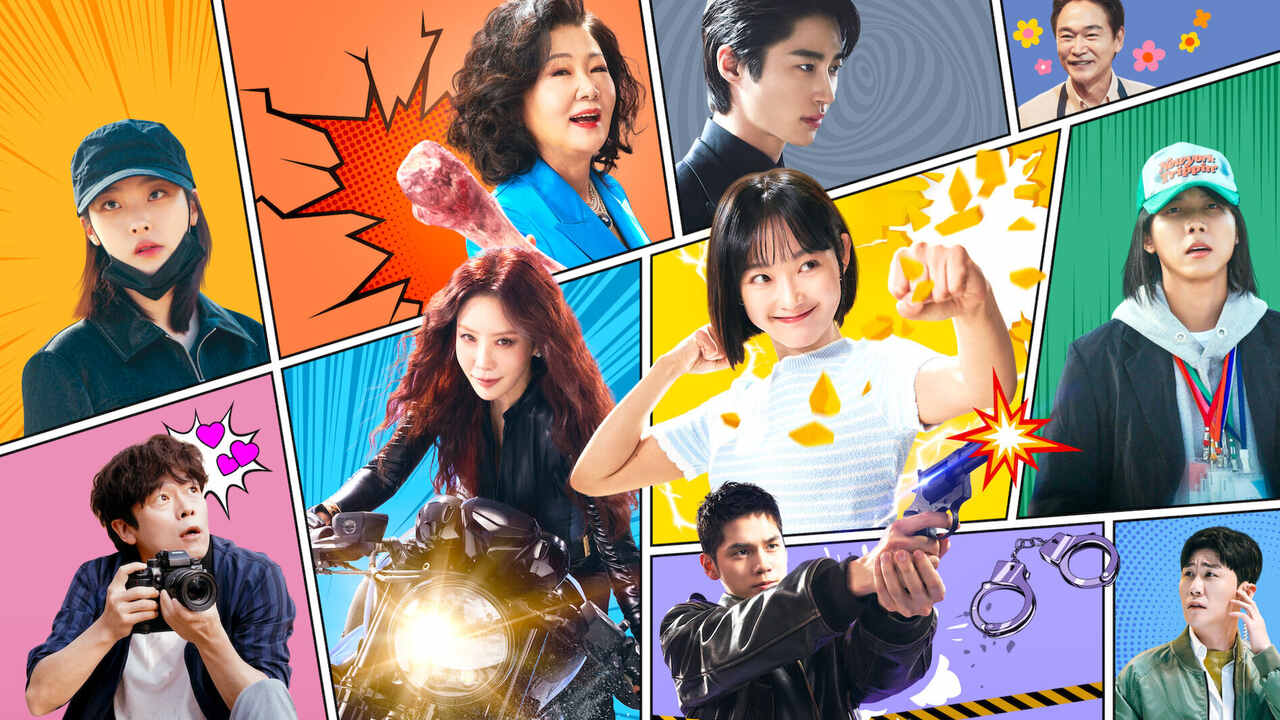 The camera, during the opening scenes of the first episode of Strong Girl Nam-soon, swings around in a delirious manner. It really feels like the device was attached to a bird (eagle) to record these opening shots. Of course, you can interpret this visual as the show's way of assuring us that what you are about to watch is as insanely thrilling as this sequence. Unsurprisingly, then, within a few minutes, a cute little girl picks up a big, heavy, and brawny man and throws him like a ball. This little kid is the titular strong girl, and all the women in her family possess superhuman strength. The reason: It has something to do with their X chromosome. This genetic condition is one of its kind, and you cannot do a DNA test to determine if someone actually belongs to this family or not.

Yes, someone takes advantage of this situation and presents themselves as Nam-soon because the real Nam-soon has been missing for a long time now, and her mother, Hwang Geum-joo (Kim Jung-eun), a wealthy CEO, has published so many missing articles that one can easily use those details to their advantage. That's precisely what happens. You think that if the women in this family have supernatural powers, no one can fool them. All they need to do is ask a fraud to lift a car or a dining table. Why doesn't Geum-joo follow this method? Sure, she misses her daughter a lot, which is why she almost blindly accepts that girl, but a weighty explanation like this doesn't work in an episode that's mainly lightweight and pleasant.

What works is those amusing shots of Nam-soon (Lee Yoo-mi) talking to animals. When they shake their heads and make noises, you genuinely believe they have understood Nam-soon and are responding to her words. No wonder the most emotional moment in the first episode appears when a horse breathes his last. It's also good that the series doesn't use this bit for emotional manipulation. Even her goodbye moment with her "parents" is devoid of unnecessary melodrama. Her real parent, Geum-joo, on the other hand, kind of reminds you of Batman. She wears a black outfit, rides her bike, and stops two criminals at night. She also has a Batcave-like garage filled with the mentioned vehicle and a variety of cars. The abilities of these female characters are effectively used for jokes. Notice how Geum-joo beats up two guys who try to rob her or how she lifts a bed and her shocked husband, Gang Bong-go (Lee Seung-joon).

The first episode of Strong Girl Nam-soon has some delightful humor. The best one, undoubtedly, is the one where Geum-joo and other familial members, including her (ex)husband, discuss whether the new girl is the real Nam-soon. The discussion swings from one direction to another, from Geum-joo's beautiful eyes to her son. This scene will surely live in my mind for a very long time, along with the one where Geum-joo asks Bong-go to be a stay-at-home father. And how can you forget that fantastic scene where Nam-soon throws a bell, and it hits a police officer. Give us more such moments, and Strong Girl Nam-soon could very well emerge as a solid show.

Final Score- [7/10]
Reviewed by - Vikas Yadav
Follow @vikasonorous on Twitter
Publisher at Midgard Times