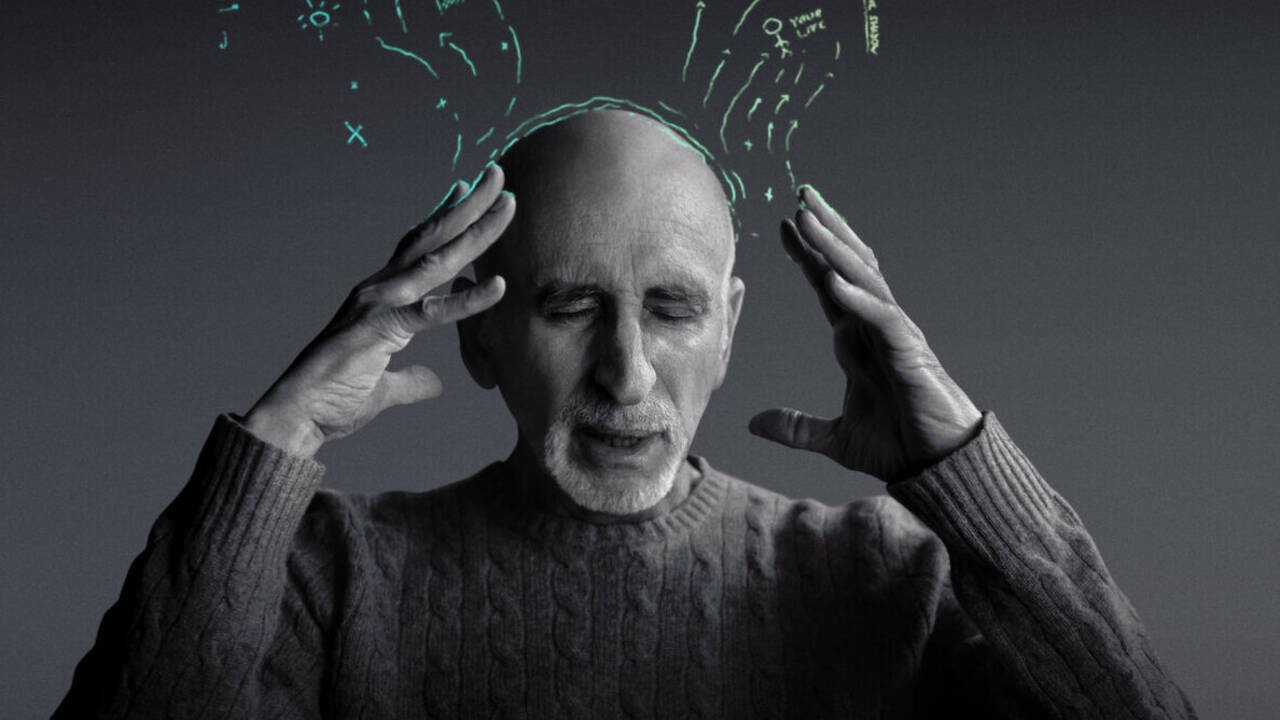 When I hear the word "therapist," my mind forms an image of someone sitting opposite me and taking notes while I open my heart to them. I have never actually gone to a therapist, and the movies have planted this image in my mind. Jonah Hill's Stutz is about a therapist, and he does sit opposite Hill. However, there is no sense of detachment here, which is often found in fictional films where the therapist observes his patient like a mute spectator with little to no insights. No wonder the characters hate therapy and storm out of the office.

Stutz is dedicated to Phil Stutz, Hill's real-life therapist. Apparently, Hill got so impressed by Phil's skills that he decided to spread his word through this film. His "word" is a set of tools that can be used to tackle difficulties in life. There is a pyramid with three levels that asks you to connect with your body, people, and yourself. We are also informed about Part X, a personality that exists within us and hinders our development. Phil draws these tools on paper and hands them out to his patients. He prefers images to words. It makes sense then that we get to know him not through a book but through a film, which is a visual medium.

The documentary is alive and moves with feverish fervor. Each cut enlivens the film and brings us close to these two people. The filmmaking is matched by the energy displayed by Hill and Phil. Their quips are funny, their chemistry is off the charts, and we feel as if we are watching two people operating on the same emotional level. At one point, I murmured that they should get married to each other. The same joke is made by Hill later. Did he read my mind, or was this observation too obvious? Whatever the case, there is an impression of closeness. It's all intentional, as, during one scene, Hill shatters the illusion and shows us the green screen by filling the frames with colors. Hill does not want you to get lost in this world as if it were fiction. Rather, he wants you to be actively involved because, hey, this is therapy going on. He wants you to feel the magic of these sessions the same way he felt them. Hill has not only written a love letter to his therapist but has also done promotional and educational work here. Promotional in the sense that now many people would come to know about Phil. And educational because, well, there are these tools, and also Stutz informs us that a good therapist can actually transform you from both inside and outside.

There is a certain appeal in watching Phil and Hill emotionally naked as they interchange their positions and heal together. Stutz has a spontaneous quality to it that makes it more likable. It feels as if both men are going with the flow and actually doing an experiment. This illusion breaks when Phil opens a door, lies on the bed, and imagines himself flying in the air. This moment comes across as premeditated and sticks out from the rest of the film. But the two men are so magnetic and open that it's hard to hold on to hitches. Like Phil's hands, Stutz might be shaky, but it has solid thoughts.

Final Score- [8.5/10]
Reviewed by - Vikas Yadav
Follow @vikasonorous on Twitter
Publisher at Midgard Times