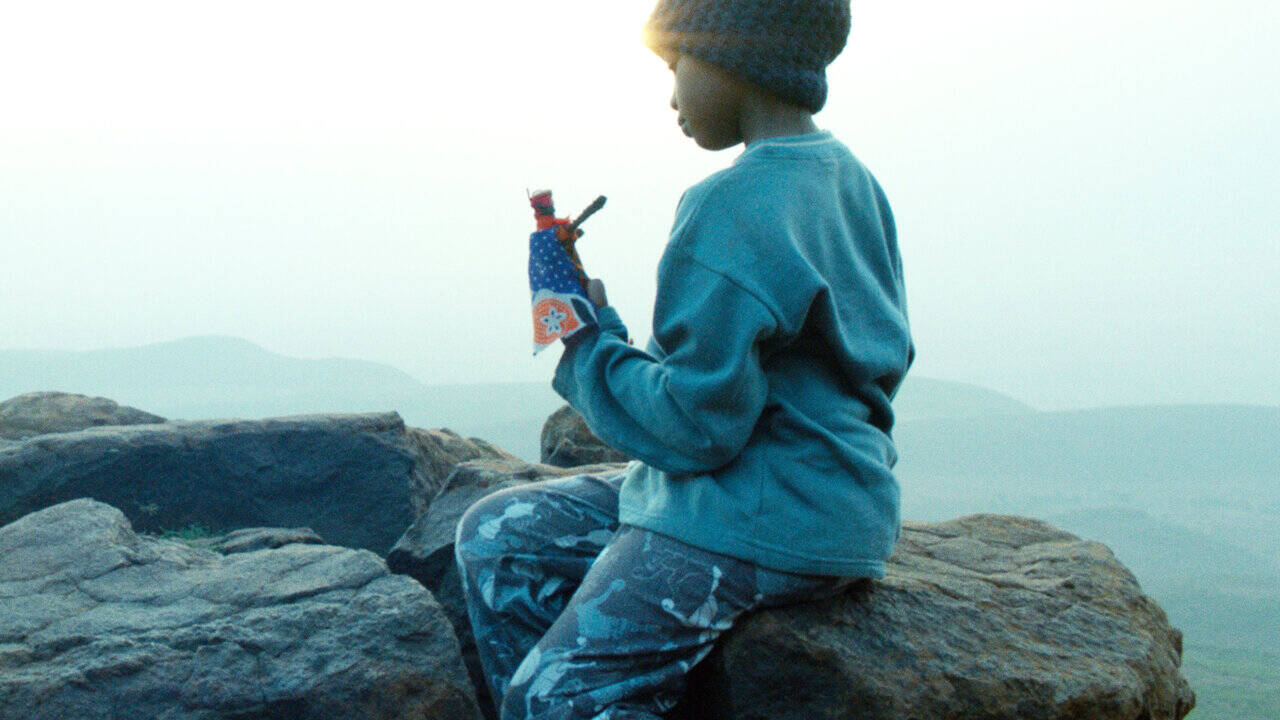 A young girl living in the hospital enjoys watching superhero films, discussing who is better Jackie Chan or Bruce Lee and wants to fly. She is diagnosed with cancer and lives with other young children in a hospital. One day her mom comes to visit her and discovers that her daughter just has a few months left. She takes Jo with her to their home so that she can spend the rest of her days with her family.

Jo is thought to be a witch by other children because she is bald. This little girl overhears their conversation and doesn't like that. Mwix, the elder sister notices that Jo isn't feeling good after coming back from the hospital. To make her happy, she plans on enacting with the whole village that Jo has special powers. Till the end of the film, it can't be determined whether this young girl had superpowers or not. Jo, however, had one special power for sure and that was making others smile. Even when she left, she left with a big smile on her face.

The little girl didn't know how much time she'll live but she made sure that every moment she lived was worth it. Being a fan of superheroes, we can always spot a shine in her eyes. Despite spending time in the hospital and being aware of the fact that she was sick she didn't let those things affect her way of living. This is the thing about children, they don't know much, but they sure know how to live.

In my opinion, everyone should watch Supa Modo. This is a strong film with an emotional background that is hard to ignore. After completing the film, the audience will have a big smile. The movie is sure to touch your heart, and Stycie Waweru has done a great job playing Jo's character. Often we see that when a person gets detected with cancer, his last wishes are looked after, but no one would have guessed what Jo wanted to experience in her final moments.

The cast of the film performed well, and it was a great treat to watch them. Supa Modo is just 74 minutes long and hence can be finished in just a single sitting. The audience won't feel bored or left wondering amid the film as it makes sure to grab your attention. Jo and her elder sister Mwix formed a great pair. What her mother couldn't understand, Mwix knew that very well and was to spend every moment of her life making her sister happy and not just keeping her in a cocoon.

Final Score – [8.5/10]
Reviewed by - Riya Singh
Follow @_riyasinghhh_ on Twitter