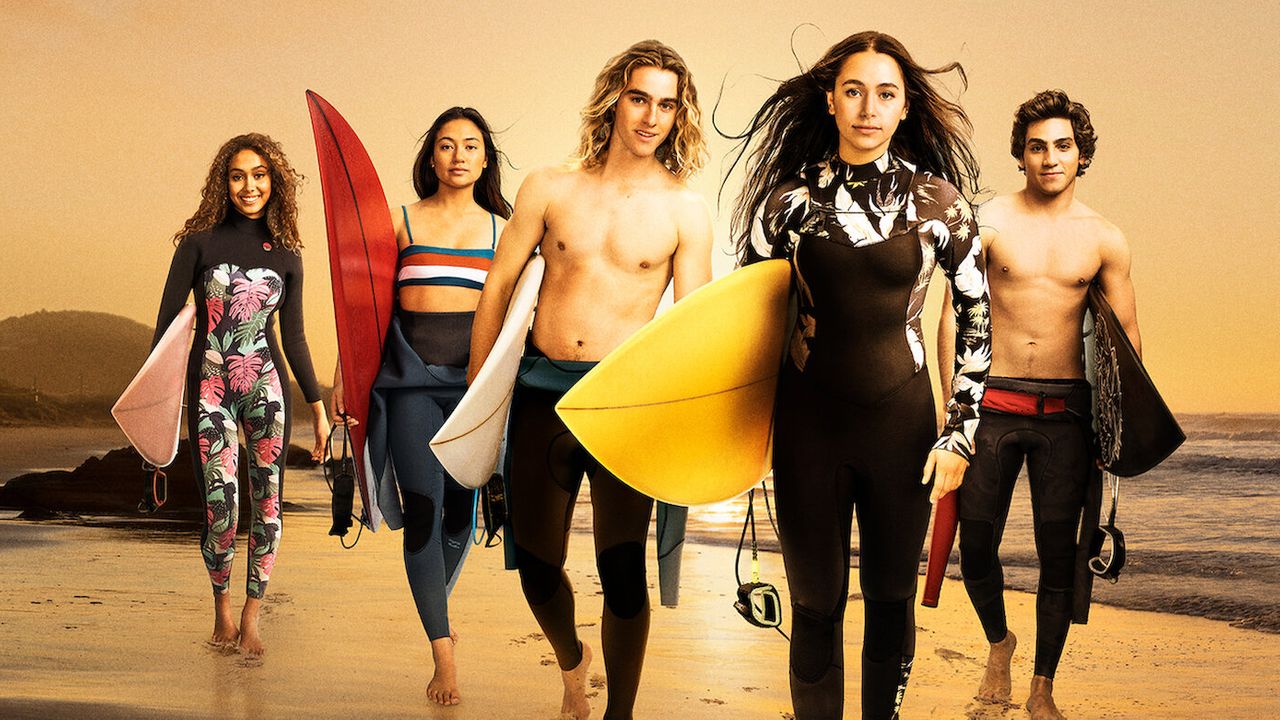 What should one expect from a rebellious girl with a straightforward mindset? Summer is the name of our lead character in this series who just changes everything with her little touch. Surviving Summer is a new Netflix Original teen drama released this week. It is directed by Ben Chessel, Charlotte Goerge, and Sian Davis, with Sky Katz playing the main character.

Summer Torres, is a rebellious girl who doesn't play by the rules and only does what she desires. If you think that she can be controlled, then better be aware that she can't be tamed. This naturally led her to get expelled from several elite schools. Her mother has a super busy professional life and for the same reasons, she had to send Summer to Australia. So, for a background check, they live in New York, and in Australia Margot's (her mother) friends live.

In the first episode titled "Exile," Summer was sent to an entirely new continent. Children of Shorehaven are free-spirited (and not rebellious!). They go surfing, and in the same city, we meet Ari who is the male lead. If you think Summer and Ari, the two leads might fall in love, then there's a surprise for you. But if they do make a couple, then I'm pretty sure they'll both look too cute together.

The character of Summer has a charm to it. This sweet yet rebellious girl has a very kind heart. She doesn't like living life in a complicated way. If she wishes to do something, she always does that without giving it a second thought. Don't many of us want to be like that? Overthink, is that even a word in her life? No, she'll make you feel like you've been doing things in a wrong way till now.

Then, we have our dashing Ari (played by Kai Lewins), who has got some cool surf moves. He is focused and determined and can be counted as the perfect child who doesn't want to do anything against the wish of his parents. He is not our perfect lead as he had to face a lot of trauma which you'll uncover once you're done with the show. Summer consoles him and makes him open up about several things, like his panic attacks.

The series also shows up some amazing underwater scenes and surfing competitions. The kids of Shorehaven Pro Juniors are riding the waves like a pro. The cast of the series did those with so much smoothness, that I almost forgot that they're just actors and not real surfers. Or are they surfers in their real life as well? Everyone feels like a "water baby". Summer is sorting out everyone's life.

The one line that I liked the most in the series is "No guts, no glory". One takeaway message from this series that I'd like to mention here is that never blame others for your mistakes. The soundtracks included in the series suit the ongoing situation very well. The cinematography and how surfing has been captured make it look beautiful to watch.

In my opinion, Surviving Summer is a good watch, but sometimes you'll feel as if you too are surviving the series. This Australian Netflix Original series will get you bored at some times. It wouldn't be as if you're waiting for one episode to get over to watch the next one. The plot of the series could have been much better. The series was good in its soundtracks, surfing games, and cinematography skills. There is not much teen drama other than trauma and some love triangles. Still, you can view it if you need a light watch to complement your free time.

Final Score – [7/10]
Reviewed by - Riya Singh
Follow @_riyasinghhh_ on Twitter