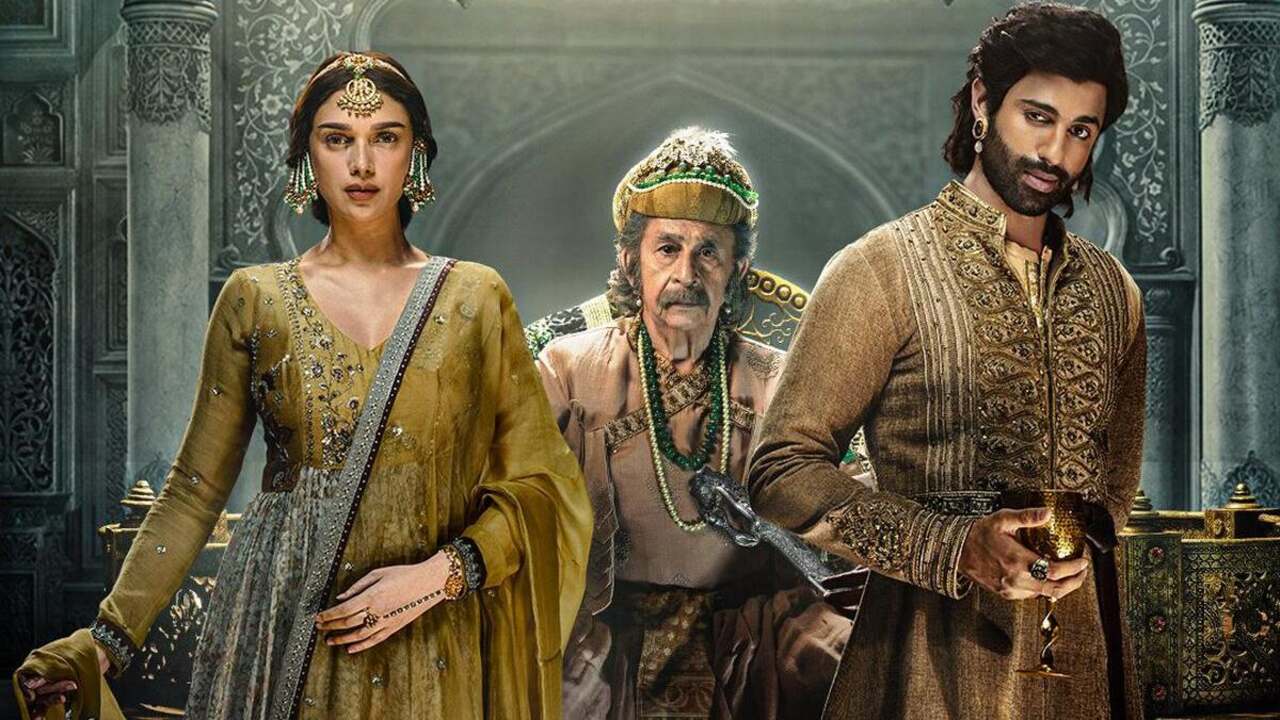 Taj begins with a young Akbar winning provinces for the Mughal Kingdom. Despite winning in every war, he was troubled by the thought of not having his child. One day, he goes to Sheik Salim Chisti who tells him that he doesn't need to worry as he'll be soon blessed with three children. However, the saint also warned him that the Mughal empire will fall due to its internal conflicts.

We are now taken forward in time to Agra fort where couples are seen openly engaging in sexual activities on the palace premises. Akbar has now grown old and his three children namely Salim, Murad, and Daniya have also become young. They all have different personalities. Salim is often seen engaged with women and drowning himself in wine. Daniya is the religious one but, he's gay and doesn't know how to fight. Murad on the other hand is a heartless fellow who knows to fight and kill.

One day, Akbar announced that the Mughal Emperors will no more crown their firstborn as the ruler of the kingdom and to earn that title, the princes will have to prove themselves worthy of it. This is where all the troubles start arising and internal conflicts rise. There was a dialogue said at this announcement which came true later on "Takht ki ladayi bhai-bhai k rishte ko khatam kar deti hai". Those who have seen the Korean drama "Under the Queen's Umbrella" will notice similarities in how the queens were getting their sons ready and giving them tips on how to shine in the eyes of their fathers.

Parallely, the love story of Salim and Anarkali also starts. It is seen that Akbar keeps Anarkali locked in the harem and nobody is even aware of her presence. In the introductory scene of Anarakali, we see Hydari dancing to the beats of classical music like an apsara. Akbar has kept Anarkali a secret of the Mughal empire since she was 14 years old. Salim notices her one day and soon they both fall in love with each other even though Salim was married to three women and had a son with his first wife.

Taj told us the story from Akbar's peak time to his being a powerless old lion. The internal fights and politics in his family and court were responsible for the fall of his kingdom. It is often said that the capability of damage your people have is far more than your enemies, the same was done in Akbar's case. He was responsible for starting that fire which was further increased by his three worthless heirs.

In the beginning, the narrative of the series seems to be very interesting and the importance of Jauhar for the Rajputs is also explained. Salim is Jodha's son and no importance is given to the love story of Jodha and Akbar. The entire focus of the series remains on the fact that which son will take away the throne after proving to be the worthy heir.

This six-hour-long series which consists of ten episodes is historically correct in many ways and focuses on Akbar's three children. The series could have been much bolder by choosing one of the two topics i.e, it could have either focussed on the love story or could show us the political unrest at that time. By deciding to showcase both of these, the creators fell terribly. I also noticed that some background music in the series, right from the beginning was inspired by the Ashutosh Gowariker 2008 film Jodha Akbar.

In my opinion, Aditi Rao Hydari's talent has been under-used. Seeing her in Padmavat, my expectations were high. The beauty with which she played the role of Mehrunissa, the same magic wasn't seen in Taj. In Padmaavat, it was her eyes that stole the whole show and in Taj, despite playing such an important role, the actress failed at making impression on the audience. For me, Aditi Rao Hyadri was a huge disappointment in the role of Anarkali. What not could have been done with that role but, Hydari maybe didn't put in much effort.

Naseeruddin Shah also in the role of Akbar seemed to be a misfit as his expressions were plain. The casting of Akbar could have been better as a character like this needs to have a little bit of attitude even in their walk. It was evident that the creators had a lot on their minds regarding the show still, they went wrong in many places, mainly the casting. There wasn't a single actor apart from Aashim Gulati (who played Salim's role) who was able to leave an impression. Aashim seemed to have the right energy for the role of Salim and his acting skills have to be applauded.

Overall, Taj did try to tell the audience a lot of things however, it still came forward as a cold series that had huge scope for improvement in every other field. If the series had more budget, it would have been better. In the end, I would say that Taj was a unique project with a lot of potentials and more were expected with casting like Aditi Rao Hydari and Naseeruddin Shah.

Final Score – [5/10]
Reviewed by - Riya Singh
Follow @_riyasinghhh_ on Twitter
Publisher at Midgard Times