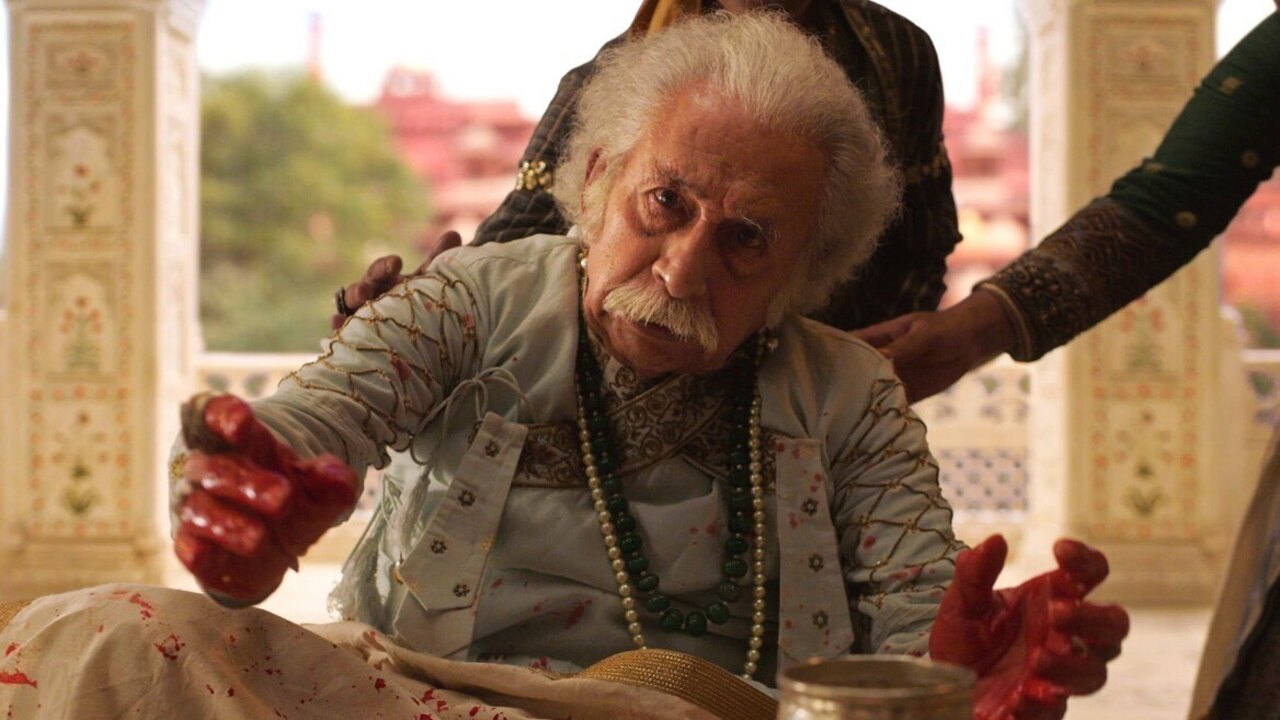 Taj Season 2 Part 2 begins with Salim having both the throne and power, which he has been dreaming about since Anarkali's death. Deep down he does miss his parents and feels alone. One brother is dead while the other (Daniyal) is thirsty for Salim's blood. He still misses Anarkali and wants to do everything for her. What started as a beautiful love story has turned into something horrifying and unimaginable.

In the final moments of the Taj Season 2 Episode 4 Daniyal was nearly killed. With internal politics still at its peak in the Mughal court, Mehrunissa has her eyes everywhere. She secretly sent Daniyal's location to Salim even after being very well aware that he won't spare him. Jodha served as a medium to send the message which meant she was also in favor of her son being the heir to the throne. As soon as Salim gets Daniyal's location, he kills him.

As we say that the apple doesn't fall far from the tree, Khusrau (Salim's son) is eagerly waiting to defeat his father. A lot of similarities can be seen between this father-son duo like a common hatred for their father. Akbar started asking people to join him in the fight against Salim however the King himself wasn't fine. He started getting hallucinations and his health deteriorated. We all can guess what'll follow after this as Akabar's hallucinations gave a clear indication of what was going to happen.

Taj is telling the same story again and again. I don't think this series is ending here and honestly, it has now become tiring to watch the Mughals fight for the throne. The fire started from one generation and now it has carried forward to another. Season 3 is on the tables and it will repeat the fights for the throne that have been shown till now. It would be the right time for Zee5 to cancel this series now as there's nothing new left to show. The audience also gets bored at one point as everything has become predictable.

Taj Season 2 Part 2 was depressing as many royals are been seen killed and the fire hasn't stopped yet. There are many more that'll be consumed in the same flame. The actors continue to portray their best. Aashim Gulati has proved his mettle again, and with such a stellar cast, there were no flaws to be found. The plot has become stale, so the makers have only two options left if they want to raise the interest of the audience again and that is to introduce something new or end the Taj series here.

We often think that the royal families are so rich and what trouble would they have faced in their lives. Riches don't always bring prosperity as with money comes animosity for the power which further leads to intensive fights and internal politics. You never know whom to trust as many are seen working behind their backs. Even blood relations aren't spared. Taj Season 2 Part 2 gives us an insight into the same topic with the center being a father's love and dedication.

Final Score – [5/10]
Reviewed by - Riya Singh
Follow @_riyasinghhh_ on Twitter
Publisher at Midgard Times