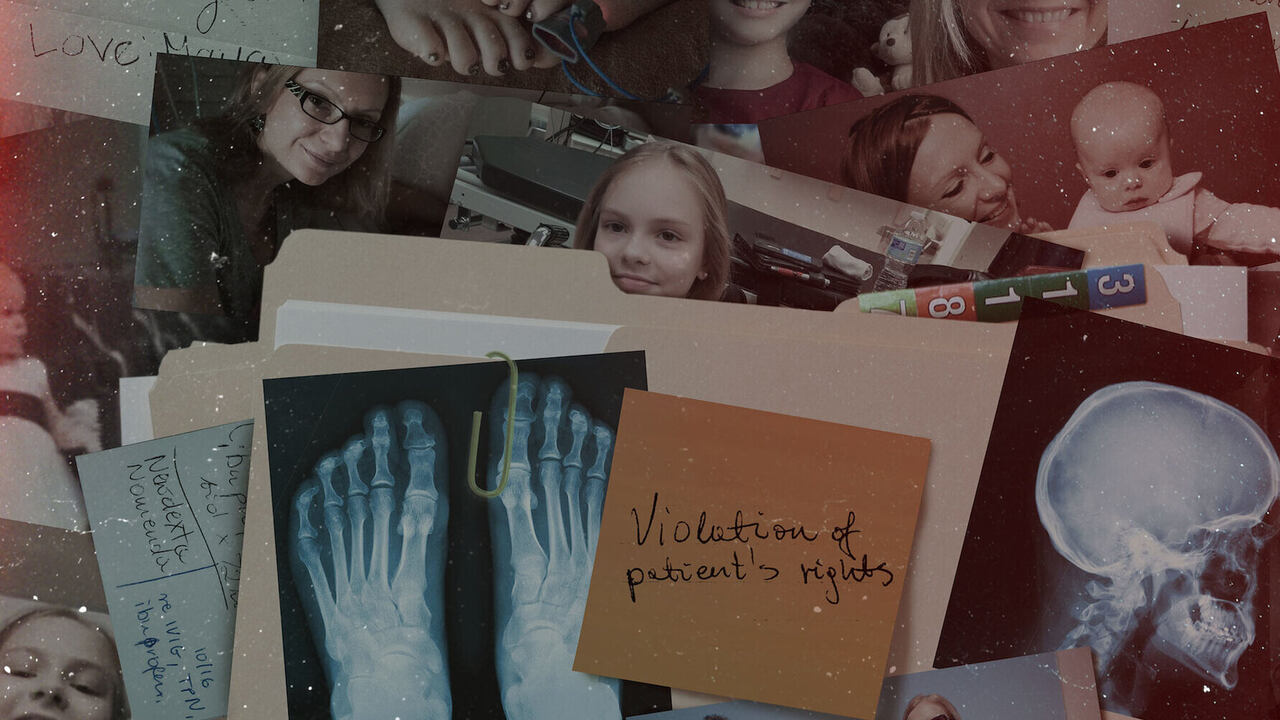 Take Care of Maya is about the Kowalski family, a resident of Venice, Florida. We hear Jack (Maya's father) speaking about how parents can do everything for their children, but his family wasn't prepared for what was coming. Jack tells about his wife Beata and how they conceived their two kids. It was hard to get pregnant at Maya's time and after many attempts, Maya was born. Two years after that, Kyle was born. Jack was a firefighter by profession and Beata was a nurse. The father retired and spent more time with the kids. Their life was perfect, but then Maya fell sick. She had problems moving, couldn't go outside, had breathing problems, headaches, and poor vision. Her legs started turning in, and she couldn't walk. She cried throughout the night in extreme pain.

The mother, Beata, being a nurse took her child from one doctor to another. No one was able to diagnose Maya's clinical condition and Beata document their whole journey. Finally, they came across Dr. Kirkpatrick who diagnosed Maya with Complex Regional Pain Syndrome. He gave Ketamine as a treatment and recommended the family travel to Mexico for ketamine-induced coma. The treatment improved Maya's condition until it relapsed in October 2016. Upon going to the ER of John Hopkins, things took a drastic turn. The mother was booked under medical abuse of child and the parents were no longer allowed to meet Maya. The toll Beata's mental health took could not be explained. Till three months, this young girl was forced to stay away from her family by the hospital and the courts. The audience will be shocked to know what lead to Maya's release. The pain of separation Maya and Beata had to bear can not be expressed in words.

Take Care of Maya was a story that needed to be brought forward. The makers spent four years making this documentary. Through Taking care of Maya, one can understand how the system has ruined the lives of so many families. What was supposed to be the happy years for the parents were turned into the dark years of their lives. How difficult could it be for a doctor or any other individual to differentiate between what is child abuse and what are the marks of accidental injuries? I think that Dr. Smith has been targeted in Take Care of Maya. I am not against telling the truth about what she did; it was wrong to pin down everything on her. It was revealed to the audience that many parents had faced issues due to Dr. Smith; the reason behind why she did that is unclear.

Dr. Smith denied being a part of this documentary and maybe she was right in doing that because otherwise she would have been targeted by the makers. For those who don't know, John Hopkins is a global renown and trusted hospital. Even the top MBBS graduates from AIIMS Delhi (which is the top medical school in India) try very hard to get into John Hopkins. After the magnitude of this event, it makes one question institutes like this. The story of the Kowalski family will send shivers down your spine. The audience can feel the pain of this family, and every time Maya or Jack, or Kyle cried, you want to support them in whatever way possible.

The question that remains is of impending justice. Why is not any action taken against John Hopkins and why did the judge always rule in favor of this hospital despite the recommendations from so many other doctors? Why were Dr. Sally Smith's opinions only taken into consideration while the others were pointing toward the truth? It was very hard to watch the nurses saying that Maya was faking it all just to grab attention. Why would a child fake the inward bending of her legs? What fun is it in not being able to walk? I think that the system needs to be reformed. Medical child abuse no doubt must have been brought forward with good intentions, but the government needs to wake up and realize how it is being misused. Nobody can compensate for the loss this family and many others have suffered due to negligent staff. Take Care of Maya was the need of the hour and is among the best documentaries I have watched till now.

Final Score – [8.5/10]
Reviewed by - Riya Singh
Follow @_riyasinghhh_ on Twitter
Publisher at Midgard Times