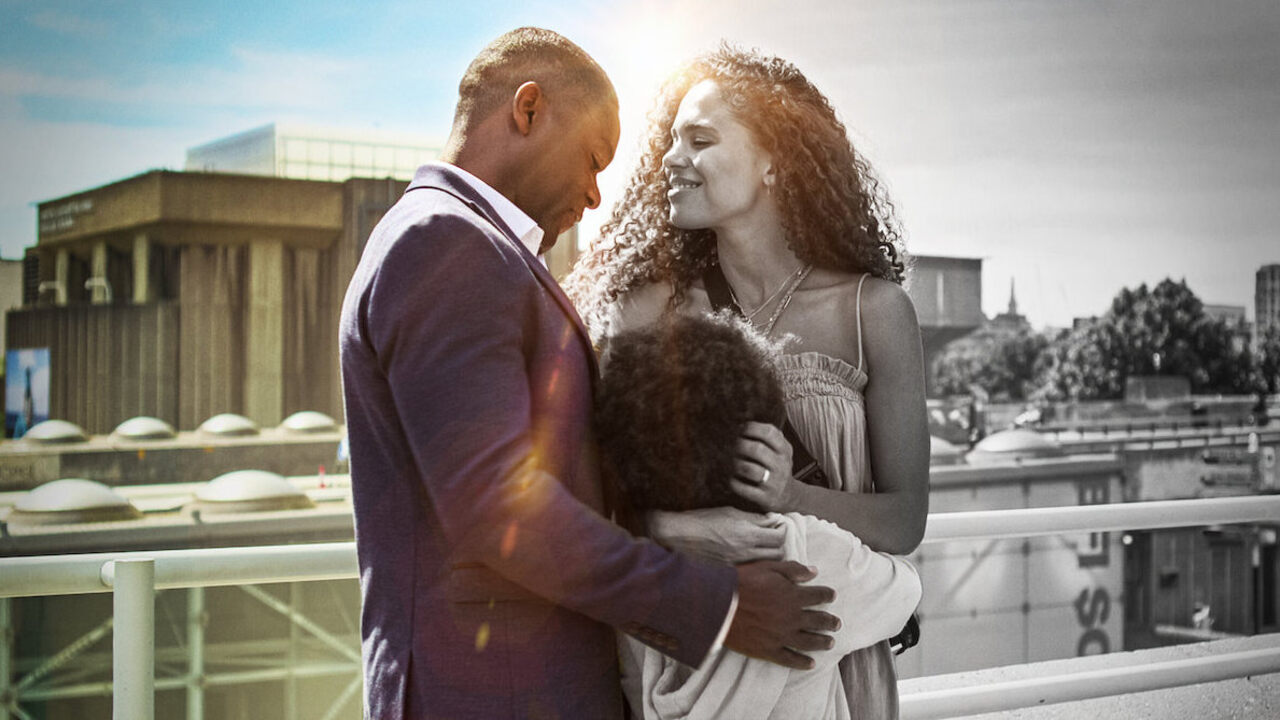 The After is an 18-minute short film that premiered on Netflix on October 25, 2023. Directed by Misan Harriman, the film stars David Oyelowo as Dayo, a Nigerian immigrant who works as a rideshare driver in London. Dayo is struggling to cope with the loss of his wife and daughter, who were killed in a terrorist attack two years ago. He avoids confronting his grief and isolates himself from his friends and family. One night, he picks up a young woman named Laura (Jessica Plummer), who claims to be his daughter's friend from school. Laura recognizes Dayo and tries to talk to him about the tragedy, but he refuses to engage. However, as they drive through the city, they witness a violent crime that forces Dayo to face his emotions and make a life-changing decision.

The After is a powerful and poignant film that explores the themes of grief, guilt, forgiveness, and redemption. The film shows how Dayo's life has been shattered by the loss of his loved ones and how he has become numb and detached from the world. He blames himself for not being there for his daughter on the day of the attack and for not attending her school performance. He also resents Laura for surviving the attack and for reminding him of his pain. The film uses flashbacks and voice-overs to reveal Dayo's backstory and his relationship with his wife and daughter. The film also uses symbolism and imagery to contrast Dayo's dark and lonely existence with the vibrant and lively city around him.

The film's strength lies in its performances and its emotional impact. Oyelowo delivers a nuanced and compelling performance as Dayo, portraying his inner turmoil and his gradual transformation. He conveys Dayo's anger, sadness, fear, and hope with subtlety and authenticity. Plummer is also impressive as Laura, who acts as Dayo's catalyst and confidant. She brings a sense of warmth, innocence, and optimism to the film, as well as a touch of mystery. The chemistry between the two actors is palpable and believable, as they create a bond that transcends their differences. The film also features a cameo appearance by Amelie Dokubo as Dayo's mother, who adds some humor and wisdom to the film.

The film's weakness lies in its length and its ambiguity. The film is too short to fully develop its characters and its plot, leaving some questions unanswered and some scenes underdeveloped. For example, the film does not explain how Laura survived the attack or why she decided to contact Dayo after two years. The film also does not show what happens to Dayo after he makes his decision at the end of the film, leaving the audience to wonder about his fate. The film could have benefited from more time to flesh out its story and its message.

The After is a gripping short film that tackles a difficult topic with sensitivity and grace. It showcases the talents of its cast and its director, who create a realistic and relatable story that touches the heart. The film is a testament to the resilience of the human spirit and the power of forgiveness.

Final Score – [8/10]
Reviewed by - Arpita Mondal
Follow @ArpitaMond33387 on Twitter
Publisher at Midgard Times