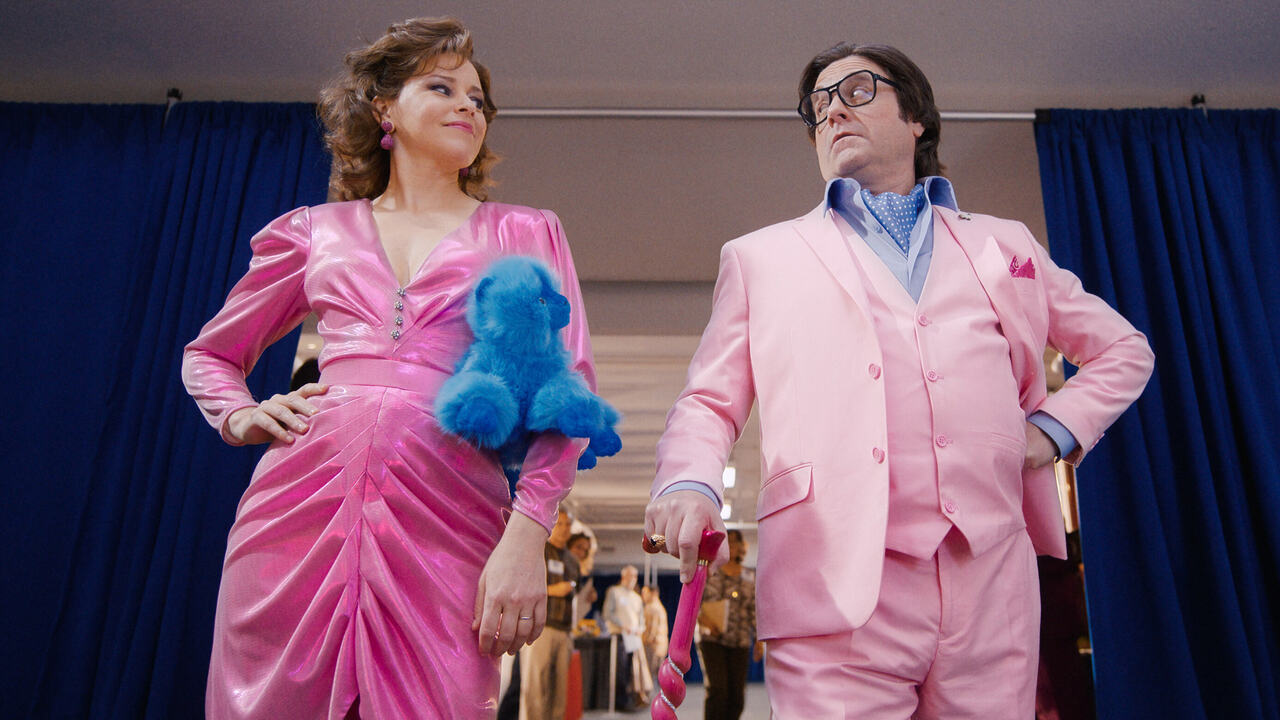 The Beanie Bubble starts with "There are parts of the truth you just cannot make up. The rest, we did." So, the movie isn't a documentary and it is a fiction. The introductions are grand like the narrator saying that Ty's company was the most profitable toy company in the world. The company was built from nothing and we can see it here. Ty and Robbie met after his father dies, and she came to offer her condolences. Just like this, he meets with two other women Maya and Sheila. They help him shape the company. This story revolves around the company and the dynamics these four share.

The best lesson that this film delivered was that you can not always be on top. Another lesson is that one should respect those who helped you reach great heights and should learn to handle success gracefully. Over time when people see that they have become successful, they tend to lose those who helped them in the journey because of overconfidence, forgetting that those were the ones who played an instrumental role. The same thing happened with Ty as his multi-billion company burnt to ashes. He lost the three ladies who were with him when he started his company in just a single room. I felt bad for him at one point as it would have been hard for him to see him fail.

There's a scene in which Ty removes the tag from a soft toy that was designed by Sheila's daughter. It was disheartening why steal credit from a child? This was the beginning, middle, and end of his failure. He shouldn't have drooped to such lengths. The audience is shown Ty's rise and fall. You'll know what made him one of the best-selling toy manufacturers and what mistakes led him to his doom.

The Beanie Bubble is 110 minutes long, and I lost my attention several times. The timelines have been played with a lot that at one moment you start to think that let us forget about the years and just focus on the story. But the timelines are important as well to see what happened initially and what is happening now. Things could have been better here as it is confusing. Attention has been given to the fashion trends of the 1980s and 1990s which told us how attentive the makers were.

Maya is a brilliant lady, and I am in complete awe of her. The mind-blowing ideas she came up with blew my mind. She saw an opportunity everywhere, and we get to learn a lot from her. Just when the internet came into the market, she had a genius idea of using it for the company's benefit.

Final Score – [5/10]
Reviewed by - Riya Singh
Follow @_riyasinghhh_ on Twitter
Publisher at Midgard Times
Release Date: July 28, 2023, on Apple TV+