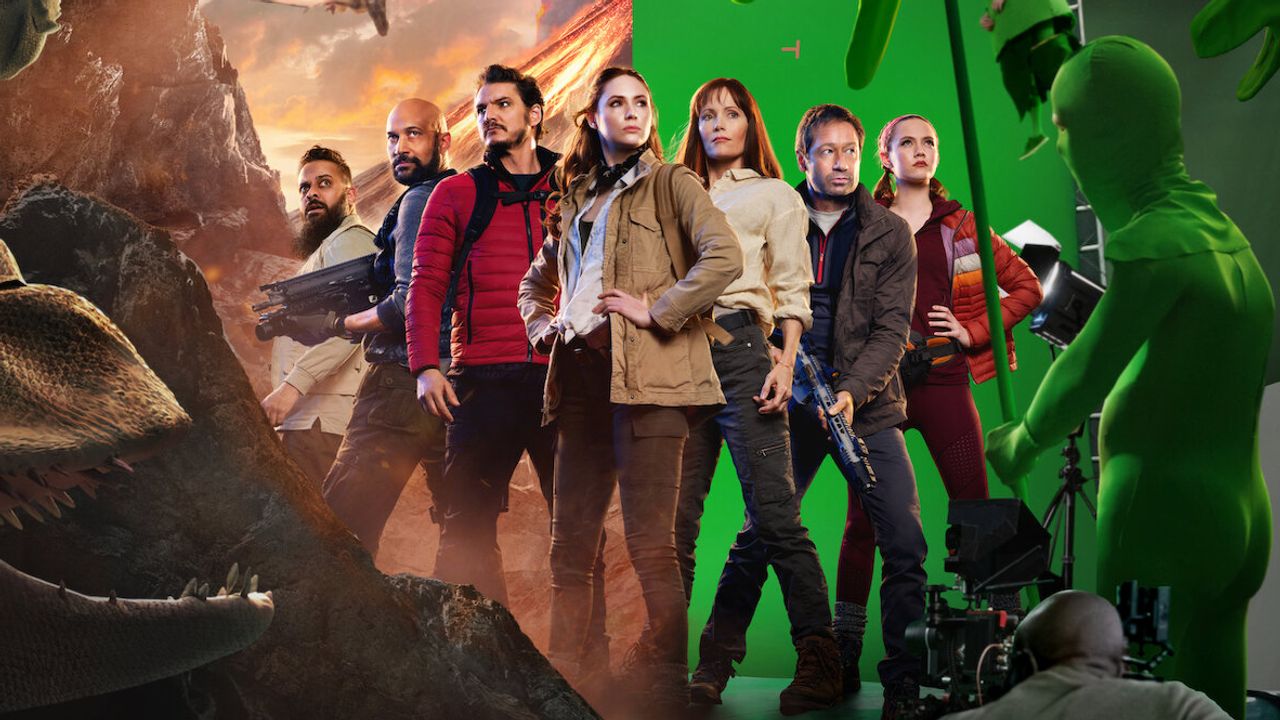 In The Bubble, one can see how the film studios treat their actors and to what levels an actor can stoop down. There are many comedy scenes in the film, and many attempts have been made to make this film look funny. Audiences might find themselves wondering about what the plot of this movie is.

In The Bubble, we see various actors working on Cliff Beasts 6 during the pandemic. They're in a bubble because the vaccine for COVID-19 didn't arrive at that time. By bubble, we mean that they're living in a closed space where they're not allowed to do much. The world is closed but a lot of money has already been put at risk. When the actors arrive at the location, they're tested and then quarantined according to the protocols. Things were taken care of, there was no physical contact allowed. So, it was expected that everything would go on smoothly.

But, things went in the wrong direction as one member of the crew turned out to be COVID positive and hence, all were again put under quarantine. The main character of this film is Carol Cobb and the role has been played by Karen Gillan. She skipped the last movie of Cliff Beasts and thus is constantly questioned about the same. The entire crew and cast involved in this film are put in a hotel where hotel managers regularly monitor them.

Actors and the entire crew after being put in quarantine lost their minds. Carol gets dumped by her boyfriend and gets involved with a soccer player. Dieter Bravo is seen having hallucinations because of the clerk of the hotel. There's a funny scene in the film in which we see that the crew is hung by wires in front of a green screen. They've just got flu and it's not COVID but, still, they're seen puking on each other while being suspended.

Everyone is trying to convince the producer to stop the film. Paula asks several people with different authoritative powers to stop the film, but they all deny it. Hence, there was no other option than to complete the work.

The movie sometimes gets boring and you might want to skip a scene or two. Some might even doze off in the initial few minutes. The movie tries hard to be engaging and funny but fails to do that mostly. My take on this film is that don't get trapped in this bubble as you can see many other satirical dramas that are better than this.

Final Score – [5.5/10]
Reviewed by - Riya Singh
Follow @_riyasinghhh_ on Twitter