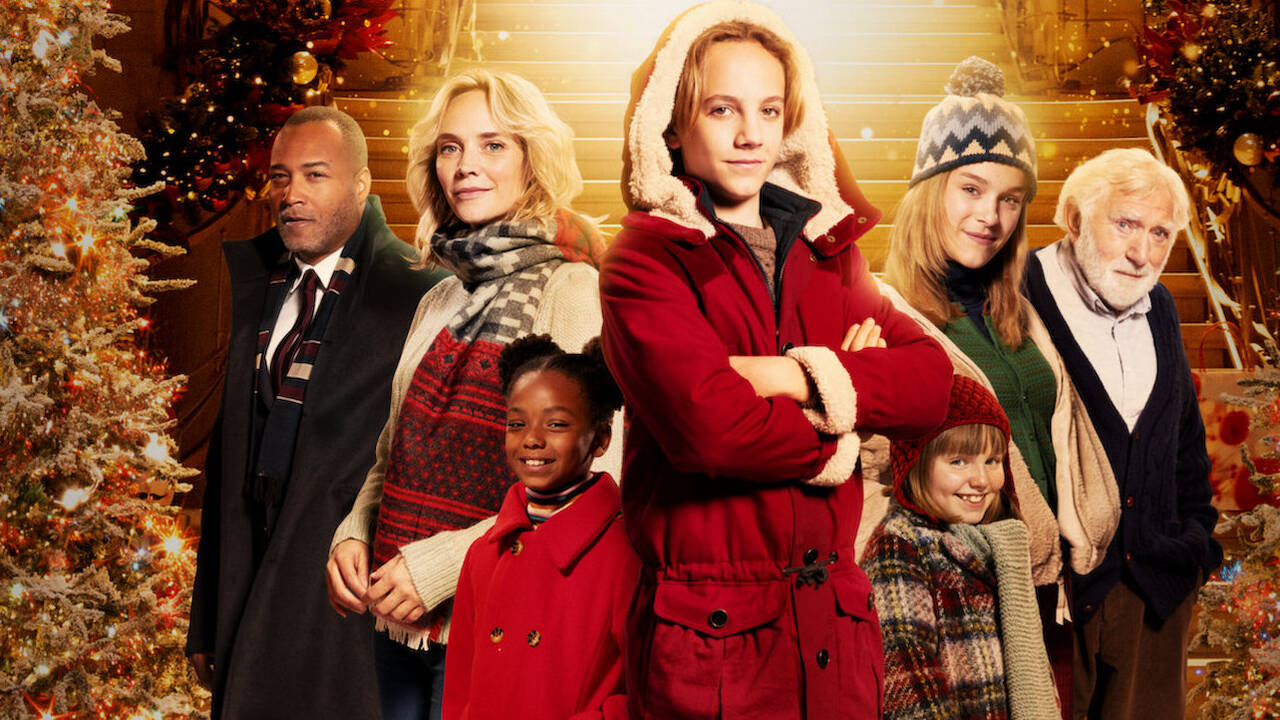 First released in December 2021, The Claus Family 2 is the sequel film of The Claus Family which was released in 2020. Since it's time to get ready for Christmas, Netflix has released this Christmas-themed movie which will give us all the Christmas vibes.

Previously in The Claus Family, we saw how Jules discovers that his grandpa is Santa Claus and how difficult it was for grandpa Claus to bring Jules to enjoy and love Christmas as he did before. In The Claus Family 2, we see a happy Jules helping out his grandpa in delivering all the Christmas presents as wished by the kids from all over the world, but as they start delivering the gifts, Jules receives a letter from a small girl called Marie who requests Christmas present, which seems impossible to grandpa Claus. Throughout the rest of the film, we see how Jules tries to make Marie's wish come true and also how he convinces grandpa Claus to change his perspective toward making Marie's wish true.

The film as its title suggests is all about Christmas and grandpa Claus's family. Through this movie, we get some family drama as well as a share of the Christmas vibes. Since the movie's story is set to be happening during Christmas time, most of the scenes are filled with Christmas decor, conversations, and dialogues around Christmas, delivering presents, etc. The story is captivating as there is a mission for the characters to accomplish. Therefore, we can look forward to something happening till the climax of the film.

The film has a wholesome story and vibe. Even though it doesn't have an outstanding Christmas story, it will not fail to entertain you. The whole film is about the adventures of the Claus family and it is filled with wholesome scenes which the audience will enjoy for sure. The movie has tried to sweetly remind us that Christmas is all about being together and also being there for one another. But apart from this the movie also has some good messages regarding family conflicts and how much they can affect a child.

Overall, it is a good movie to enjoy with your family. Although the entire vibe of the movie slants toward the younger generation, the film can easily be enjoyed by adults too. The movie has been released a month before Christmas, and it surely does set the mood and vibe for the upcoming season. Therefore, if you are someone looking for sliding into the Christmas vibe, this movie would be the perfect choice to start with. The Claus Family 1 is also available on Netflix, therefore the audiences will be able to enjoy both parts on the same platform.

Final Score – [7.5/10]
Reviewed by - Poornima Balsu
Follow @BalsuPoornima on Twitter
Publisher at Midgard Times