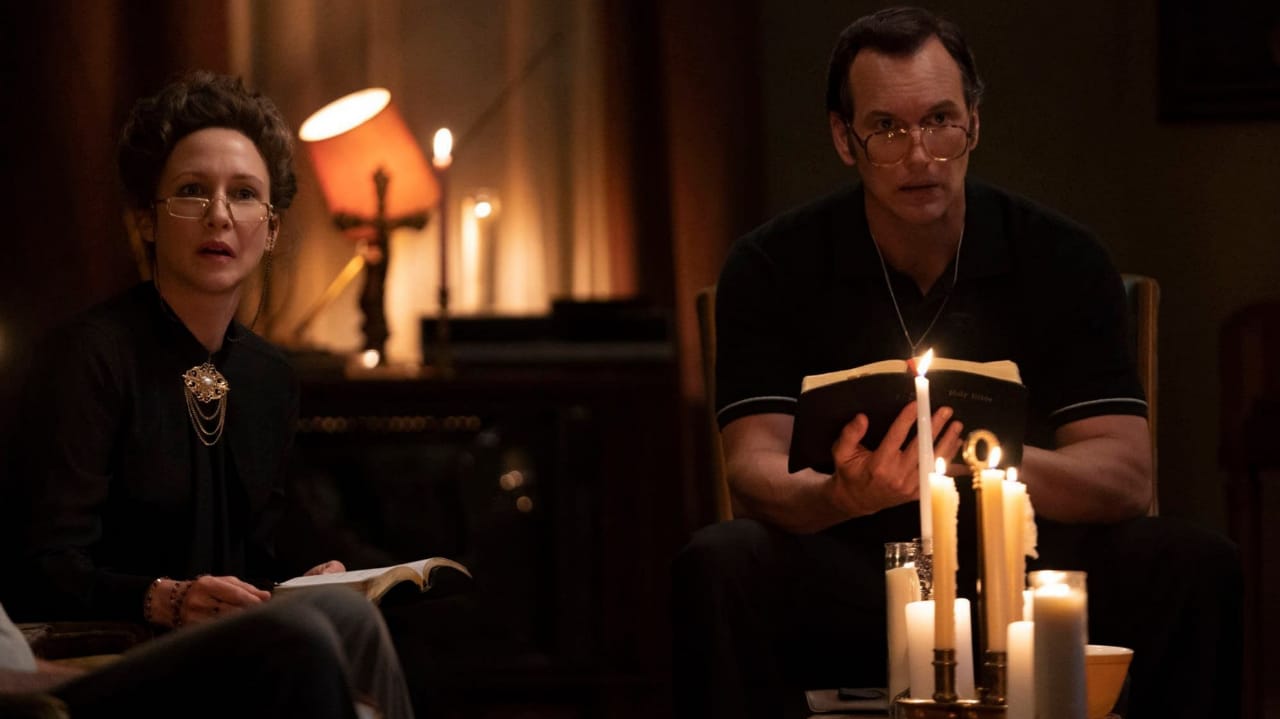 "The Conjuring" movies supply a desirable peek into the American psyche. Based on the lives of the Northeastern paranormal investigators' Ed and Lorraine Warren, the franchise demands viewers invest in a very worldview dominated by Christian dogma, where Godly sensible should battle satanic evil. "The Conjuring: The Devil Made Me Do It" is by far the foremost well-constructed, alarming entry within the franchise, however, its plot depends only too heavily on its same unconventional sermon.

"The Devil Made Me Do It," comes from the "Curse of La Llorona" director Michael Chaves, opens on a glibly conventionalized exorcism. Heavy fog introduces a series of imposing, angular shots as Ed (Patrick Wilson) and Lorraine (Vera Farmiga) work to free an 8-year-old boy from fiendish possession. Top-notch sound mixture and a booming score keep this sequence taut, even exhilarating because the demon slips from its child host to the unsuspecting Arne Johnson (Ruairi O'Connor). In a fair additional chilling series of scenes, a possessed Arne later stabs his landholder to death. It's then up to the Warrens to prove that Arne isn't guilty owing to the satanic curse.

As a rule, the words "based on a real story" need to trigger any viewer's suspicion; that's, even more, when the film is as straight-faced in its portrayal of supernatural events as these are. Not that you simply had to believe a second of the first two "Conjuring" movies — both directed with pulse-quickening intensity by James Wan (who's attributable as a producer here) — to seek out them wildly amusing, particularly since stories concerning possessions and hauntings are predicated on a shivery suspension of disbelief, to begin with. If the illusion is slower to require hold in "The Devil Made Me Do It," it's owing to the heightened ethical stakes — the question of a man's guilt or innocence within the matter of a monstrous crime — still because the movie's additional competent approach to shocks and scares.

What's most attention-grabbing concerning this new religious battle is that the Warrens area unit confronted with a personality's villain with similar aptitudes as theirs (but controlled for the occult) as critical free-flowing energies from hell. Farmiga devours the role another time with a mixture of fragility and determination. Her concern for Wilson's Ed, amplified once a totem seems in their home, contrasts with the toll that we all know every assignment takes on Lorraine. There's no reinvention to the characters, however an act of solid revenge.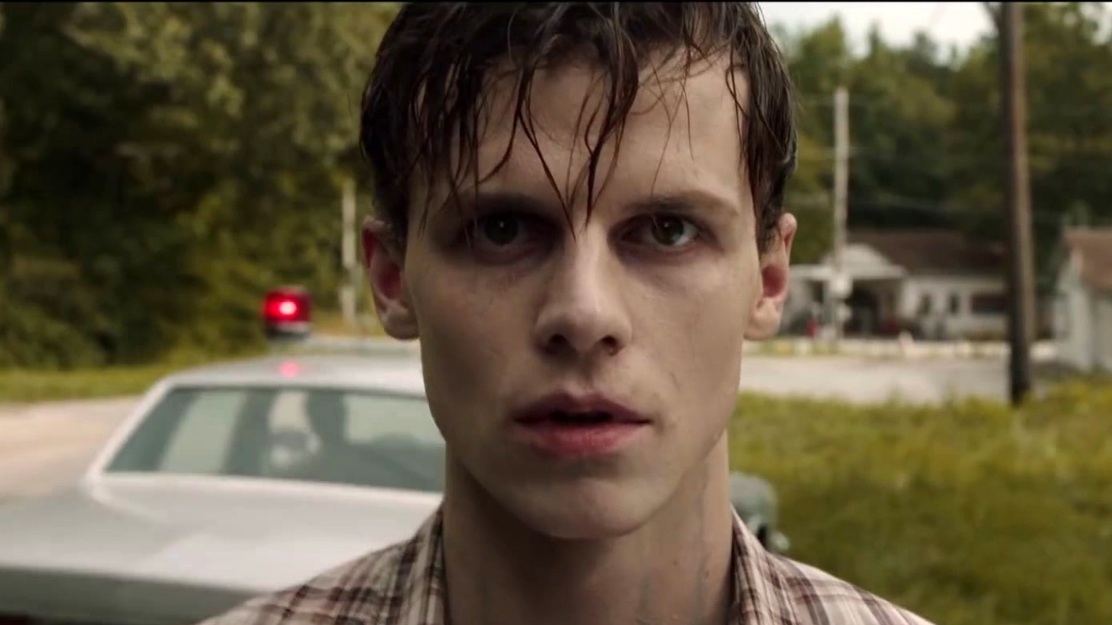 The franchise is at its scariest once it doesn't rely heavily on the CGI creatures and instead on the inherent strangeness of the darkness and what it hides. In "The Conjuring 2," the longer and nearer we tend to stare at the processed Crooked Man and therefore the Nun, the less alarming they become. Showing, instead of suggesting, has been a tangle over the last decade just about in several big-studio horror movies.

The Devil Made Me Do It often grows a touch murky. Whereas the Arne Johnson story is that the catalyst here, Arne himself feels nearly forgotten because the film proceeds. Sure, there are occasional scenes wherever we tend to see Arne tormented in jail, however, he feels fully secondary, nearly as if he's in a very completely different film. And not a really compelling one, either. It's rather more attention-grabbing to pay our time with the Warrens, particularly after they encounter the film's villain. instead of a demon nun or a supernatural witch, the enemy within The Devil Made Me Do It is a living person. She's a mysterious figure known as The Occultist, and while having the Warrens go up against a real person as a human feels slightly strange, it ultimately works due to the performance of Eugenie Bondurant. Bondurant strikes a creepy figure with an unfriendly face and a cadaverous figure, and whereas the character's motivations ne'er extremely are, Bondurant manages to create her a genuinely creepy presence.

There is no denying that Wilson and Farmiga have come to portray two of the foremost picture figures of up-to-date horror. That familiarity, all the way down to the Warrens' customary graven hairdos and old-style, thoughtfully costume-designed garments, is each comforting and transfixing—we somehow came to require to pay time with this pair and perhaps even to feel safe in their presence. However, our goodwill and sense of yearning for the Warrens goes solely thus far during this third film. One nearly desires Chaves and Johnson-McGoldrick had not tried to reinvent the wheel, and instead simply cursed with the franchise's subtle simplicity and tried-and-true paranormal formula. While not a haunted house focused, this one simply doesn't aspire to a movie that belongs in "The Conjuring" universe.

Final Score – [7.5/10]
Reviewed by – Ritika Kispotta
Follow her @KispottaRitika on Twitter (https://twitter.com/KispottaRitika)