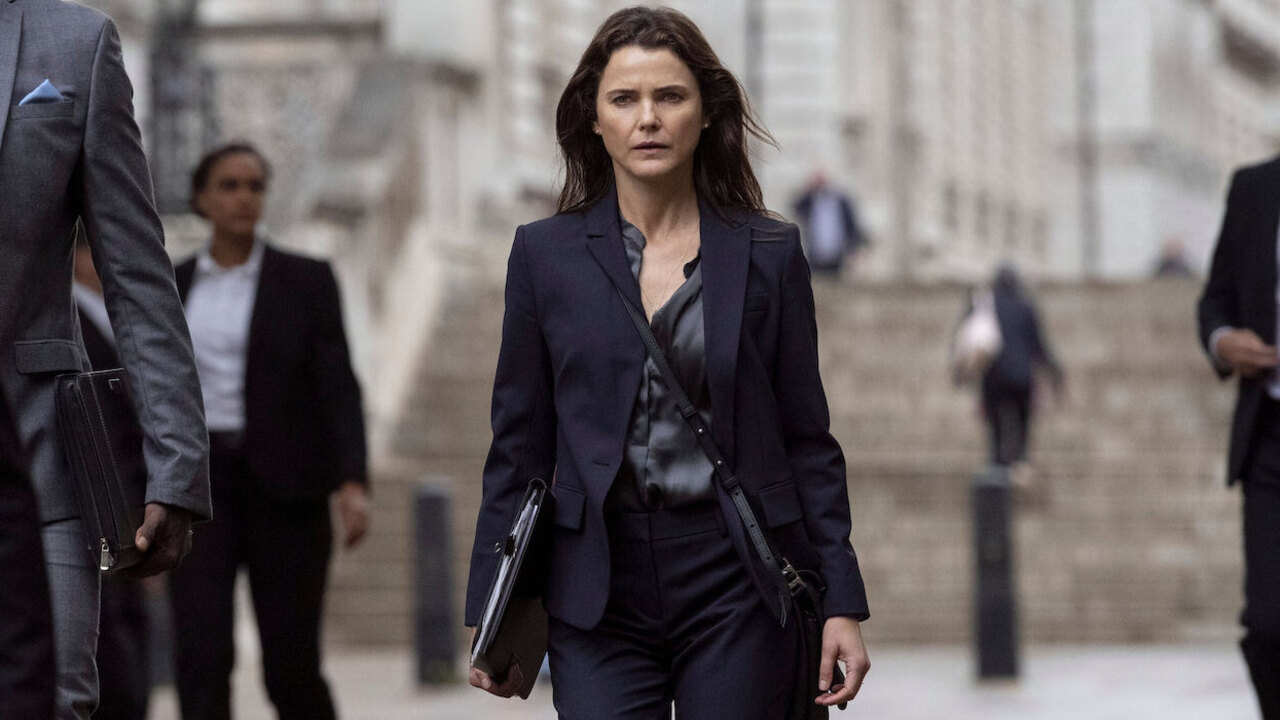 A few episodes into The Diplomat, I realized that a story like this generally depends on shocking twists and high-octane action sequences to grab the audience's attention. None of these two things happen in The Diplomat (or at least, one of them is not overly used for grabbing your eyeballs), and still, it keeps you absorbed. Put simply, this show is very talky as characters constantly devise plans to overcome obstacles. This description greatly undermines the power of this series, and please don't be repulsed by the T-word. The Diplomat never sounds esoteric, despite an abundance of political discussions. The characters' conversations are interesting, and you always know what's going on with them - personally and professionally. In other words, you will find a perfect balance between the brain and the heart.

I mentioned that there are no action sequences. That's because the characters in The Diplomat don't need to punch or kick anyone to get their job done. Their words are no less than any weapon, and they hit one another with facts, orders, and suggestions. The authority of a Foreign Secretary (David Gyasi) is undercut in front of the Prime Minister (Rory Kinnear) when Kate (Keri Russell) suggests bombing specific Russian places. The same Prime Minister's remarks at a funeral cause commotion. Furthermore, in the last episode, Stuart (Ato Essandoh) warns Kate to not let her husband, Hal (Rufus Sewell), speak at a conference. The Diplomat understands that the words have the ability to heal as well as hinder.

Kate and Hal have a tumultuous relationship. They agree to go through a divorce, but then no one signs on the legal pages. The thing is, he wants to make her Vice President, which means she has to stay married to him or create an illusion of marriage. However, she (initially) refuses the offer because she doesn't consider herself capable enough. Hal makes some decisions without informing Kate, filling her with anger. Yet, she cannot completely cut him off from her life, and in one of the scenes in the series, she says, "I don't know," when Hal asks if he should leave her alone. Notice how she sits on the same chair where Hal sat a few seconds ago or eats a half muffin that is put on a plate by her husband. These scenes accentuate that there is still something present between this couple. Remember that Foreign Secretary? A love triangle is formed when Kate gets attracted to him. There are moments when things start to get steamy between the characters, but The Diplomat is quite weak in terms of sex. The bodies touch each other, though the scene prematurely ends before the screen can catch fire. It's all mild titillation without an intense climax.

The actors do a wonderful job of oozing certain traits of their characters and then sticking with them till the end. When we first see Kinnear, his rakish smile tells us he will only cause trouble. Essandoh has obedience written all over him, and we predict he will be a good guy who will dutifully serve the ambassador. Sewell's face consistently emits mixed signals, and he effortlessly shifts from being kind to being dubious. But of course, the main highlight here is none other than Russell. She has a solid and memorable presence, and sometimes she also serves as an eye candy and becomes the most beautiful thing on the screen. Her slightly weathered face sparkles with wit and a good sense of humor. She is an absolute delight to watch.

The Diplomat doesn't rely on cheap cliffhangers to hook the audience. It follows its political and plot logic convincingly, which is why we are engaged with the story. It does its job without slowing down or pandering to us because it trusts us to have no problem comprehending the diegesis. There are doses of fun that prevent the series from looking glum. Observe how Hal smells Kate's armpits and comments if she is presentable or not. Or take Hal's mini-mission of acquiring a driver and a car. In one scene, Kate adjusts her chair and is given a pillow. In another, she and Hal steal food from a kitchen. And there are so many trips to the ladies' room that it becomes a joke in itself. The Diplomat is slick, funny, pleasing, and has committed performances. If you don't want to push the boundary of the medium or reinvent the wheel, you should give us more enjoyable shows like this.

Final Score- [7.5/10]
Reviewed by - Vikas Yadav
Follow @vikasonorous on Twitter
Publisher at Midgard Times