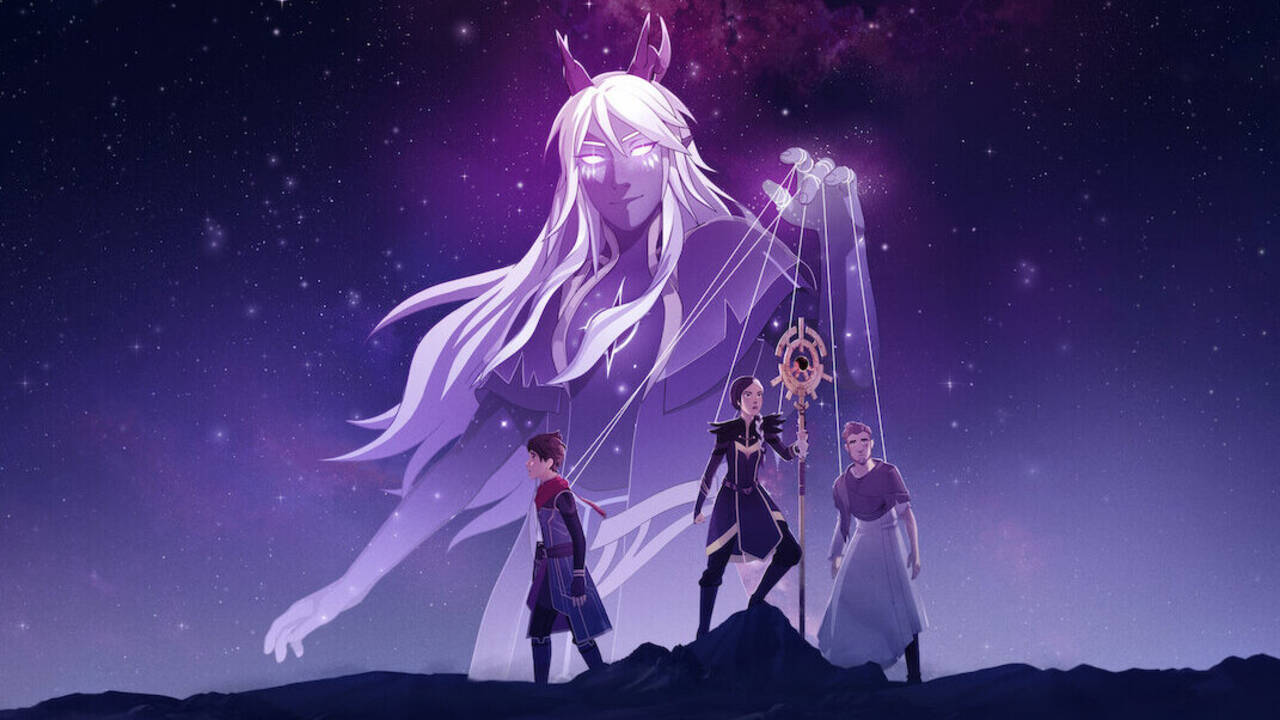 The caterpillar that crawled upon Viren's ears is seen changing. It has formed a cocoon around it and it glows. Claudia brought Viren back to life after two constant years of effort. The girl is dedicated to her father and doesn't notice the evil figure behind him. Viren wasn't always like this as once he also used to be a nobleman, but it was dark magic that transformed him into his present evil form.

Callum and King Ezran have grown up. They both can be seen sitting at the Council meetings and making decisions for their kingdom. It was not long ago when these little boys were on an adventure to save Zynn. Rayla and Callum's story is always intriguing to watch. The mirror relic Viren had under his control was found by Callum and he's trying to find out the mystery behind it.

Viren is seen to have a change of heart after Claudia resurrected her. There's a twist in it. Viren just has thirty days to live and the change is temporary. If they're able to find Aaravos, the change will become permanent. The main aim of the series' fourth season is to search for this evil man, Aaravos, who caused unrest in the world by putting words into Viren's mouth. After realizing that he's just got thirty days to live, Viren has a change of heart as now he thinks that he should enjoy the remaining time with what is left of his family. But, we all know how much of a good-hearted man Viren is.

There are nine episodes with a duration of twenty-five minutes in the fourth season of The Dragon Prince. The story hasn't come to an end as Aaravos hasn't been found till now. We have just got a map and our heroes still need to catch him. Viren also doesn't have many days left and let's see if Claudia is willing to get older to save her dad again. I wish the hero Claudia sees in her father would be a reality. At least Soren is on the good side now.

The series never fails to impress the audience with its unique storytelling ability. The best thing about The Dragon Prince is that no character is left behind or killed. Imagine if there's no Bait, I would rather skip the show then. The characters that have been included in The Dragon Prince are very unique and have their own set of abilities. Together they form a great team and have the capability to achieve great heights.

Azymondias's character is yet to develop, and the hopes are high that in the upcoming seasons we'll get to see him as the mighty Dragon King. It would be great to watch the way he'll rule over the world as in his time the humans and elves have come to live with each other harmoniously. There's just one thing that I disliked about this season, why did they not disclose more about Aaravos? The title being the Mystery of Aaravos, the audience deserved to know more.

Final Score – [7/10]
Reviewed by - Riya Singh
Follow @_riyasinghhh_ on Twitter
Publisher at Midgard Times