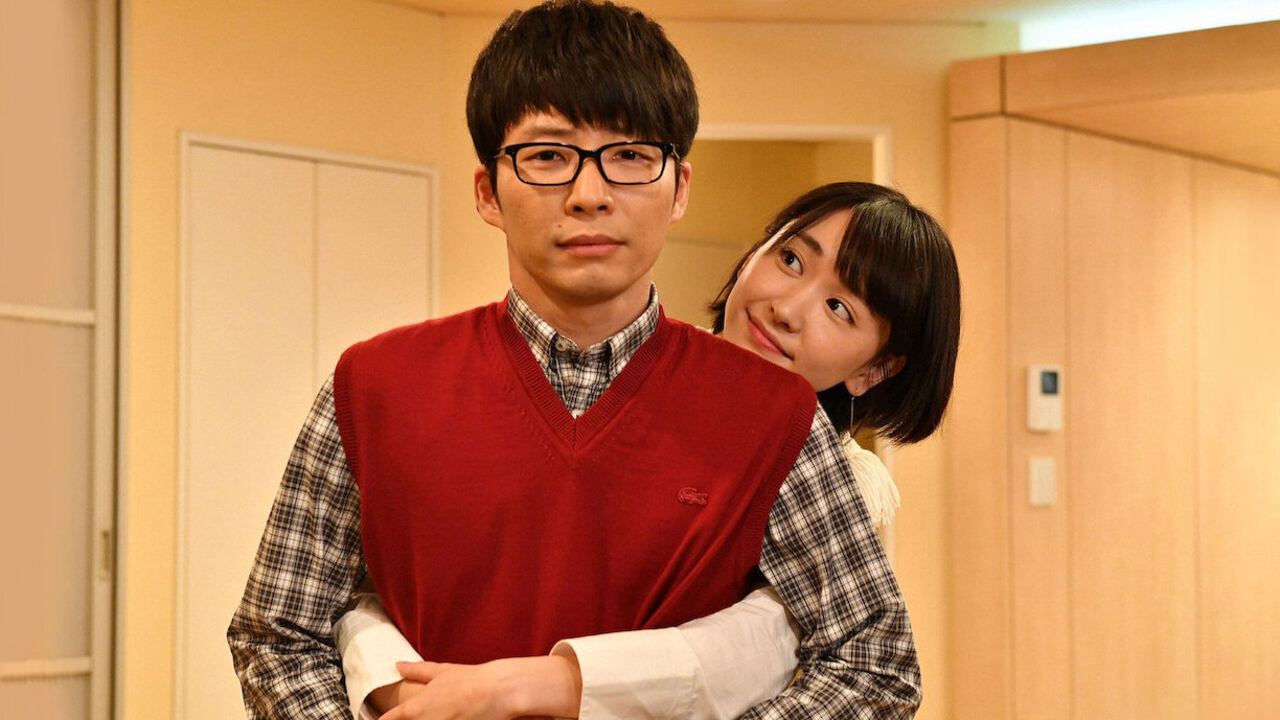 When I read the title of the show, I scrunched up my eyebrows and thought- what does this title (that somehow rhymes with Fullmetal Alchemist) even mean? It took me watching 4 episodes to make sense of the title, that's meant to be interpreted literally. Thankfully, the show was funny and heartfelt enough for me to keep watching for 4 episodes and more.
There's a beloved trope in the fanfiction world. It's called the fake marriage trope. It involves two people getting into a marriage of convenience. Drama ensues, and the two eventually fall in love. 'The Fulltime Wife Escapist' is exactly that. But it's earnest and romantic while also being practical with emotions. As a result, it makes for a great cozy watch on a cold or rainy day.

Mikuri Moriyama (Yui Aragaki) is a 25-year-old psychology graduate who gets fired from her temporary job. So she goes looking for work and finds one as a house help in the home of Hiramasa Tsuzaki (Gen Hoshino). Over time, the two realize that the relationship is advantageous to both. Mikuri gets a job that pays, and Hiramasa gets someone who keeps his house in order. So they decide to enter a common-law marriage to keep that arrangement going.

As expected, keeping the farce of marriage isn't easy. From each set of parents pressurizing the couple to hold a wedding ceremony to navigating budding feelings for each other, each episode is a treat for every romantic at heart. We see Mikuri and Hiramasa grow and develop in their own unique ways as both of them realize that marriage requires sacrifice and care.

It's interesting that the foundation of the show doesn't lie in that weird fanfiction trope. It is instead based on the belief that a housewife should be paid for her housework. In the very first episode, Mikuri and her married friend meet for lunch and the latter complains about having wasted 3 years of her life doing housework for a cheating husband when she could have advanced her career instead. Later on, when Hiramasa draws away from Mikuri, instead of making it seem like she is entirely dependent on him for money, the show makes her explore other options for employment, like becoming a councilwoman.

However, the show never portrays Hiramasa as intentionally careless or uncaring. In fact, his character growth is about him being vulnerable with his feelings for Mikuri after spending his entire life closing himself off from any kind of romantic advances. It's an interesting angle to look at the entire trope from and one that's seldom explored in any show.

A unique aspect of the series is that it isn't melodramatic or corny, like a lot of other romantic shows. There are also no over-the-top declarations of love. Instead, the entire crazy plan to get married and the problems that the fake-married couple has to face afterward are rooted in relative reality. Mikuri and Hiramasa realize their feelings for each other and also feel genuine rather than cringy. It's a testament to not just the writing, but also the acting abilities of the two leads.

Overall, even though Valentine's day is over, give 'The Fulltime Wife Escapist' a try if you love romance rooted in reality rather than the ones where you feel like rolling your eyes every second the couple is on screen.

Final Score – [7/10]
Reviewed by - Ishita Chatterjee
Follow @dracone619 on Twitter
Publisher at Midgard Times