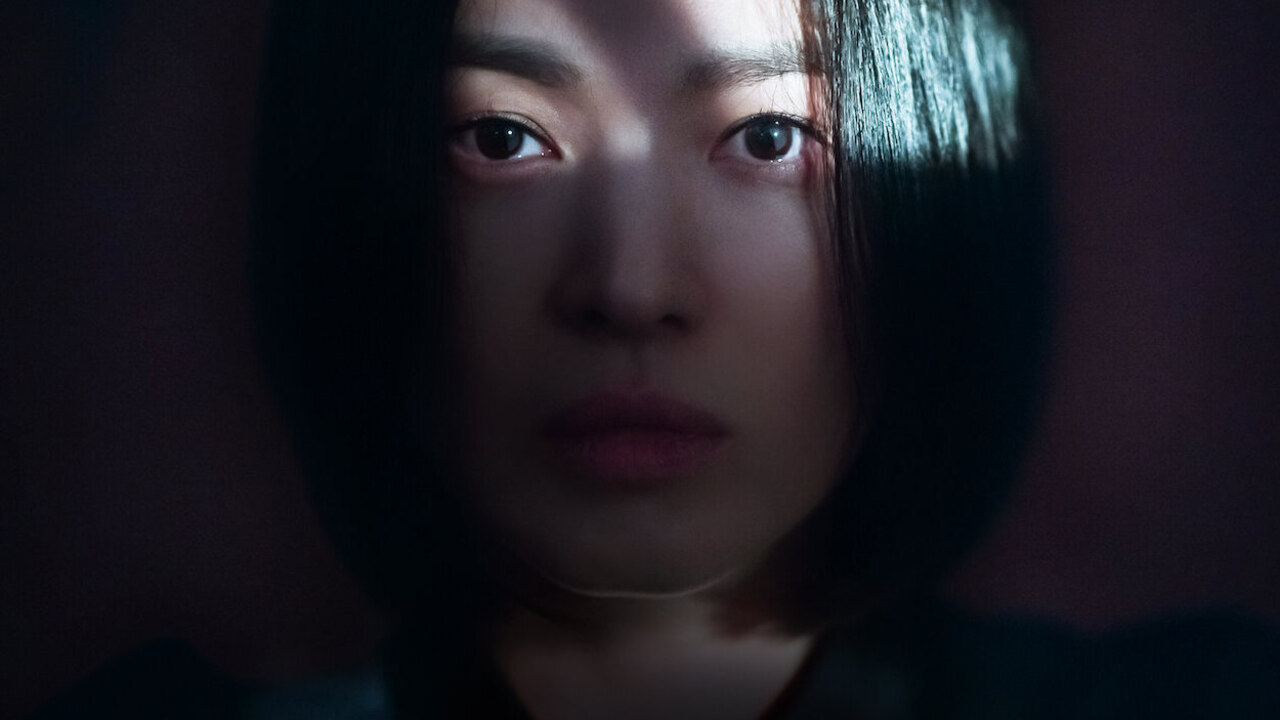 The opening moments of The Glory remind you of Park Chan-wook's Oldboy. That 2003 film opened with a man threatening to kill another man. But before pushing him from the terrace, he chooses to tell the dangling man his backstory. Similarly, in The Glory, we see a woman threatening to kill another woman. But before doing the deed, she chooses to tell her backstory. You can find more resemblance between Oldboy and The Glory. In the former, an incident at a high school pushes a man to take revenge. In this Korean series, the incidents at a high school force a woman to seek vengeance. And then there is the fact that both Oldboy and The Glory are extremely violent, as brutality flows in their veins.

The Glory, without wasting much time, hits us with cruel images. In the first episode, the scenes where a young Moon Dong-eun (Jung Ji-so) is bullied by a young Park Yeon-jin (Shin Ye-eun) are so scary and intense that I flinched while looking at them. It's a horror show with a tight atmosphere. Just by showing us a hot iron and a leg, the series suggests the horrific intentions of the characters. The screams that follow can be too much to bear. I was aware that I was watching something fictional, yet I felt I was being inflicted with viciousness. By putting us in the same mental space as Dong-eun, The Glory makes us identify with her situation. When a doctor, Ju Yeo-jeong (Lee Do-hyun), notices the scars on the body of the adult Dong-eun (Song Hye-kyo), he throws away his moral speech and decides to be her executioner. Simply put, it's hard to not sympathize with Dong-eun, which is why you are always on her side.

The bullies in The Glory are vile because they are rich and know they are immune to punishment. They walk around with a license to harm anyone, and as teenage students, they consider high school a breeding ground for their repulsive actions. Dong-eun is just one of the many victims who are tortured by Yeon-jin and her group. However, she is the only one who opts to exact revenge on each of them. One of the ways she is harmed is through hot objects that are used to burn her skin. She is abused this way so often that in one scene, we see her lying on the snowy ground in a fetal position, crying in despair, as well as seeking relief from burns. After a lot of uneasiness, when Dong-eun confronts Yeon-jin and promises to get even with her, you finally relax and take a deep breath as the mood becomes less tense.

The Glory displays that revenge requires a lot of research, patience, and determination. Of course, you also need money for this task. If Yeon-jin (Lim Ji-yeon) spends cash on her lifestyle and job (she believes money can buy anything), Dong-eun uses her finances to plan the perfect retribution. She becomes obsessed with Yeon-jin, going as far as renting a house close to her. When Yeon-jin's family celebrates someone's birthday, and Dong-eun sings along with them from a distance, you see how chilling and twisted the victim becomes when he turns into a perpetrator. And Hye-kyo superbly showcases her character's trauma. In the hands of a lesser actor, Dong-eun could have looked unexpressive and dull. But Hye-kyo, through her face, reveals that her character is constantly scheming and thinking about the past and future. On the other hand, Ji-yeon gives a balanced performance that doesn't go camp. Notice her putting on a forced smile in front of Dong-eun to appear confident. The Glory derives considerable power from these two actors, and it's a lot of fun watching them go head-to-head.

When Dong-eun briefly laughs at one point, we wonder how different she would have been if she had never met those bullies. In The Glory, the seasons are changed instantly (we go from summer to winter to autumn in a snap), but the scars of violence don't heal quickly. When Ji-yeon asks her daughter if someone has tried to burn her skin with a hot object, she says such acts are mean and ugly. For a second, we observe Yeon-jin thinking about how horrible she had been as a high school student. If she had been raised properly, she might have apologized to Dong-eun.

A game of Go is linked to Dong-eun's plan. The connection is overly underlined as if The Glory is trying hard to prove its cleverness regarding metaphors. Far better and more effective is the way in which it uses items like a watch and cigarettes to leak information to us and the characters. Dong-eun applies pressure on - and between - the bullies by striking the feeble bond between them. They are united by cruelty and divided by the existence of jealousy and dissension among them. It's satisfying to see them afraid and crumble as their past catches up to them. Needless to say, I am eagerly waiting for the second season.

Final Score- [8/10]
Reviewed by - Vikas Yadav
Follow @vikasonorous on Twitter
Publisher at Midgard Times