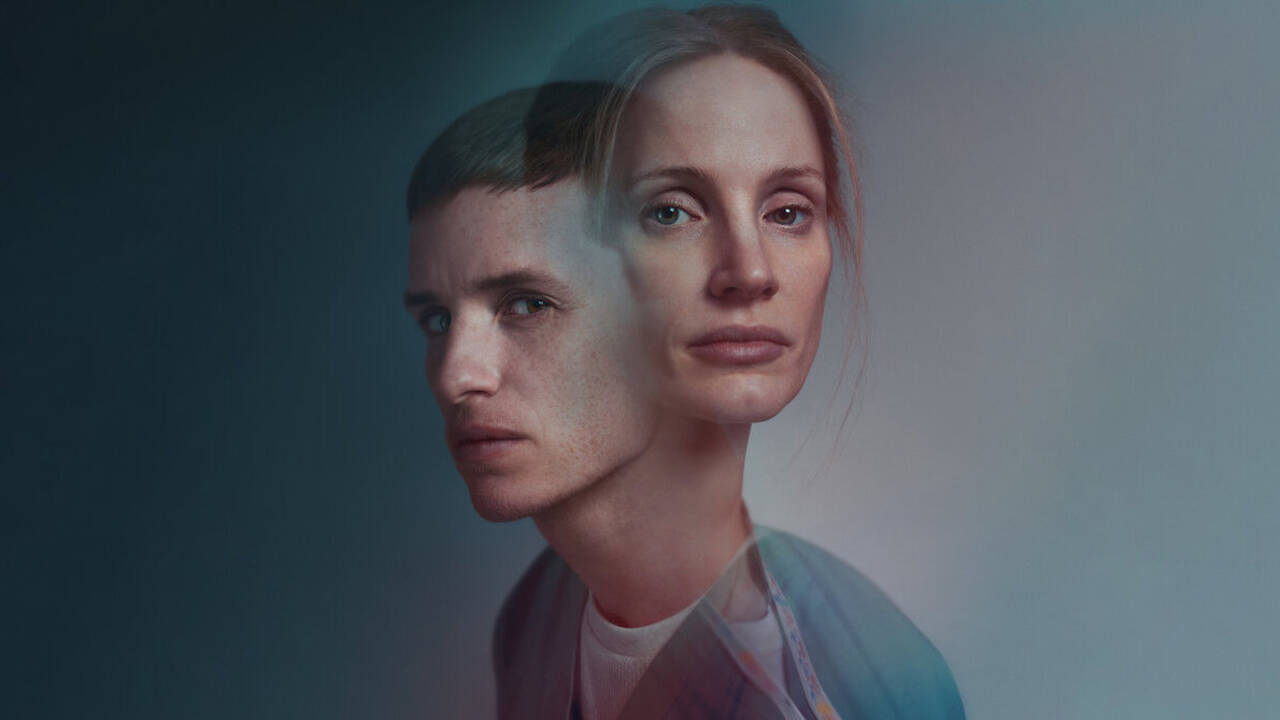 A few weeks back, I was talking to someone who's studying to be a doctor, and that person told me that a doctor makes other's life great, but their own life can often be unpleasant. Is this why Tobias Lindholm's The Good Nurse, based on a true-crime book of the same name by Charles Graeber, is so subdued and solemn? It mostly unfolds within the premises of Parkfield Memorial Hospital. A hospital, obviously, is not a place for celebration. Its rooms are occupied by corpses and patients. The staff, too, works tirelessly to keep the spirits up of the ill and the convalescents.

No wonder, then, the colors in The Good Nurse are muted (it also opens with the death of a patient). There is another reason for this gloomy stylistic choice. Amy (Jessica Chastain) is suffering from a serious heart condition. The cardiologist has warned her to not exert herself at work. But what else can she do? She must push herself physically and mentally for a few more months if she wants insurance. Her daughter is annoyed that she does not spend much time with her. Amy, too, wants to be with her little girls, but taking a day off is not a luxury she can currently afford.

If all these things weren't bad enough, The Good Nurse introduces a serial killer. His name is Charles Cullen (Eddie Redmayne), and he looks kind and innocent. But then, if people had "criminal" written on their faces, the police officers wouldn't have to spend a lot of energy and resources on catching the killers. Charles offers to help Amy so she can keep working for a few more months to get insurance. The two of them hit it off right away, and before you know it, spend time "tackling" the Code Blue situation (they eat pizza together).

But when a 77-year-old patient, Ana Marinez, dies after having an "adverse reaction to medications," the police open up an investigation. Tim (Noah Emmerich) and Danny (Nnamdi Asomugha) look into the matter and face several obstacles. The hospital refuses to cooperate with them, and they can't do an autopsy, as Ana's body is cremated (the cops are informed about the situation weeks later). Something is fishy, and Charles is guilty, all right. But intuition alone won't do anything in a court of law. Tim and Danny need to prove that Charles is guilty of killing patients by injecting insulin into their system.

Amy agrees to help Danny and Tim, and on the pretense of having lunch with Charles, she attempts to force him into making a confession. This gives way to an excellent scene where the two of them sit silently and look at each other. Their silences are charged with unpredictability and friction. You hold your breath and wait for someone to snap. The Good Nurse channels its energy and thriller elements through its characters. Their actions either release or summon nerve-racking tension. The scenes between Amy and Charles - when the former becomes aware of the latter's other nature - are infused with nervousness. Even we see Charles differently after learning that he is a serial killer. When we notice his reflections in the mirror, we see a man having other personalities residing within him.

Why did Charles kill the patients? Was he trying to "help" Amy by reducing her workload? If that's true, then why did Charles kill the other patients in other hospitals? Did he kill them because they didn't stop him from doing so? By "them," I mean the patients as well as the hospitals (if you think about it, both of them had a feeble system). However, The Good Nurse tells us that the "why" part doesn't matter. Charles was a criminal, and he got punished for his actions, and that is what really matters. The actual reason, on the other hand, could be as complicated as the relationship between Amy and Charles.

Final Score- [8/10]
Reviewed by - Vikas Yadav
Follow @vikasonorous on Twitter
Publisher at Midgard Times